Recycling Ocean Plastic Waste to Produce Worlds' First Upcycled Fishing Lures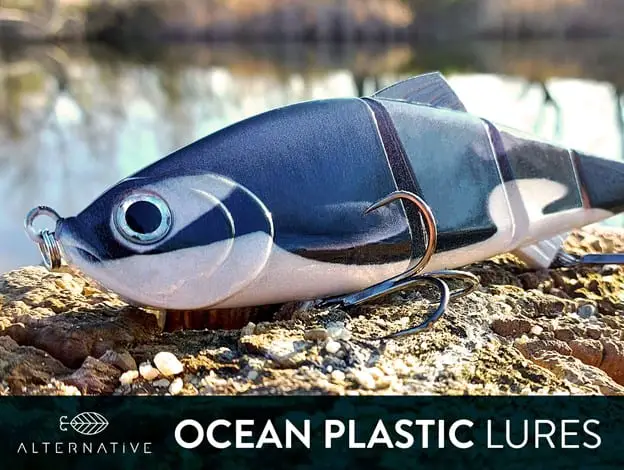 Alternative, a new rising fishing lures manufacturer, introduced their products in anticipation of launching in Spring 2021. The company has developed and designed fishing lures made from ocean plastic waste. It became a "company with a cause" as the flood of plastic waste into our seas continues. Although it may be less expensive to fall in line with the universal production methods, manufacturing new lures out of new materials, the company decided to do what is right.
Every alternative lure in a tackle box will mean 9 oz of ghost nets less. Between now and the launch of the project, people have a chance to sign up and show their support. It will be rewarded with one free upcycled lure from the first manufactured batch. Lures will be shipped together with initial orders of early supporters.
Recycling Ocean Waste into Premium Fishing Lures
Each year, 640,000 tons of "ghost nets" are dumped at sea, the same weight as 55,000 double-decker buses. Besides, plastic waste enters the sea from rivers, careless human consumption, and situations where people neither think nor care about how and where waste shows up.
"I love the ocean and feel strongly about preserving its beauty and longevity. I am a passionate fisherman, scuba diver, and social media marketer, and I'm ready to use my experience for a higher cause," said Founder and CEO Viktor.
"Spending moments fishing and scuba diving put me right in the center of ever-growing islands of plastic. The main focus of the Alternative fishing lures project is to see the oceans thrive again. Those who fish are people who share deep and intimate connections with our oceans, rivers, and lakes. They stand in the front line, while the places providing their unforgettable experiences, livelihood or relaxation are disappearing. All who enjoy fishing and who find peace on the waters should come together and stand up for what we know is right."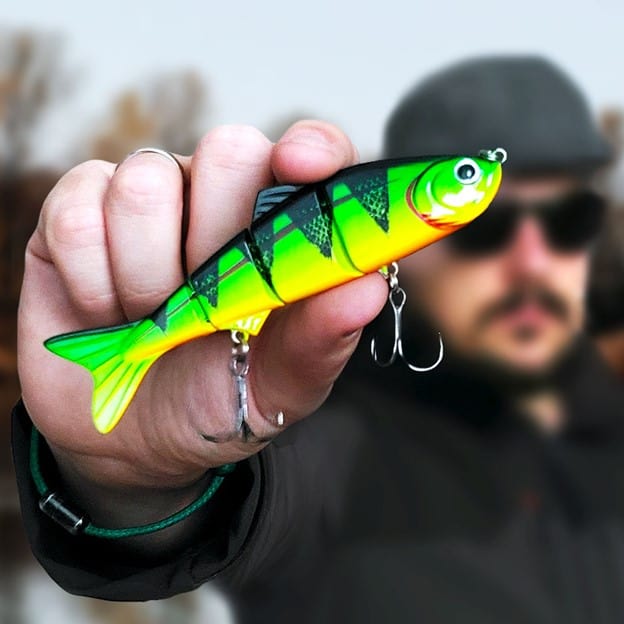 Plastic pollution damages almost all parts of our water resources. No lure is good enough to catch a fish in waters where fish avoid swimming. Their homes have become habitats full of garbage. Alternative wanted to do something and came up with an innovative product to provide tangible good for the globe.
The Company with a Vision
The company is dedicated to protecting precious marine life by taking action and doing its part in cleaning up and maintaining marine life, reefs, and the open ocean. Less plastic waste, reducing more than 4,400 pounds of ocean plastic by producing just the initial batch of fishing lures. That is the bold vision that underpins Alternative fishing lures.
Over the centuries ahead, Alternative fishing lures could mean even more to the environment, reducing the amounts of microplastics that decomposing plastics generate. To make this work, the company partners remove, transport, and clean discarded fishing nets from nearshore collection points in Southeast Asia and then bring the plastic to recycling locations. That is where Alternative fishing lures begin their recycling process. The resulting pellets are used for handcrafting the groundbreaking baits.
Show your Support and Earn the Worlds' First Ocean Plastic Lure before Official Launch
The company encourages all people who love to fish to sign up on its website to receive a free lure. Each of the pre-launch rewards will be shipped together with the initial orders of subscribers after the launch of their project.
For more information on the worlds' first ocean plastic fishing lures visit the company website: https://alternativefishinglures.com/.