As an angler you are probably aware that not every hat can be used for fly fishing. While you may pick up just about any hat for your morning jog, for fly fishing you need one that prevents the sun from getting into your eyes and burning your scalp, guards you against dust, and also helps you pursue your favorite sport in style.
When you start searching for a fly-fishing hat there are so many choices available and finding the right one can be a challenging and time-consuming task. This is where we come in and provide you some of the best options and also acquaint you with the features to look out for before buying a fly-fishing hat in 2020. So, let's read on to know more about some of the best hats that we have chosen for you:
Quick Overview - Best Fly Fishing Hats 2020
As a recreational angler you might want to invest in a hat that is not only great for fishing but also for other outdoor activities such as hiking, jogging, or sight-seeing. We have come up with some features that you can keep in mind before investing in a hat so that you save your money and get something that lasts long, which is also a great way to help reduce the strain on the environment! So, read on to get acquainted with the necessary features that your fishing hat should have:
The Best Fly Fishing Hats – Our Top Picks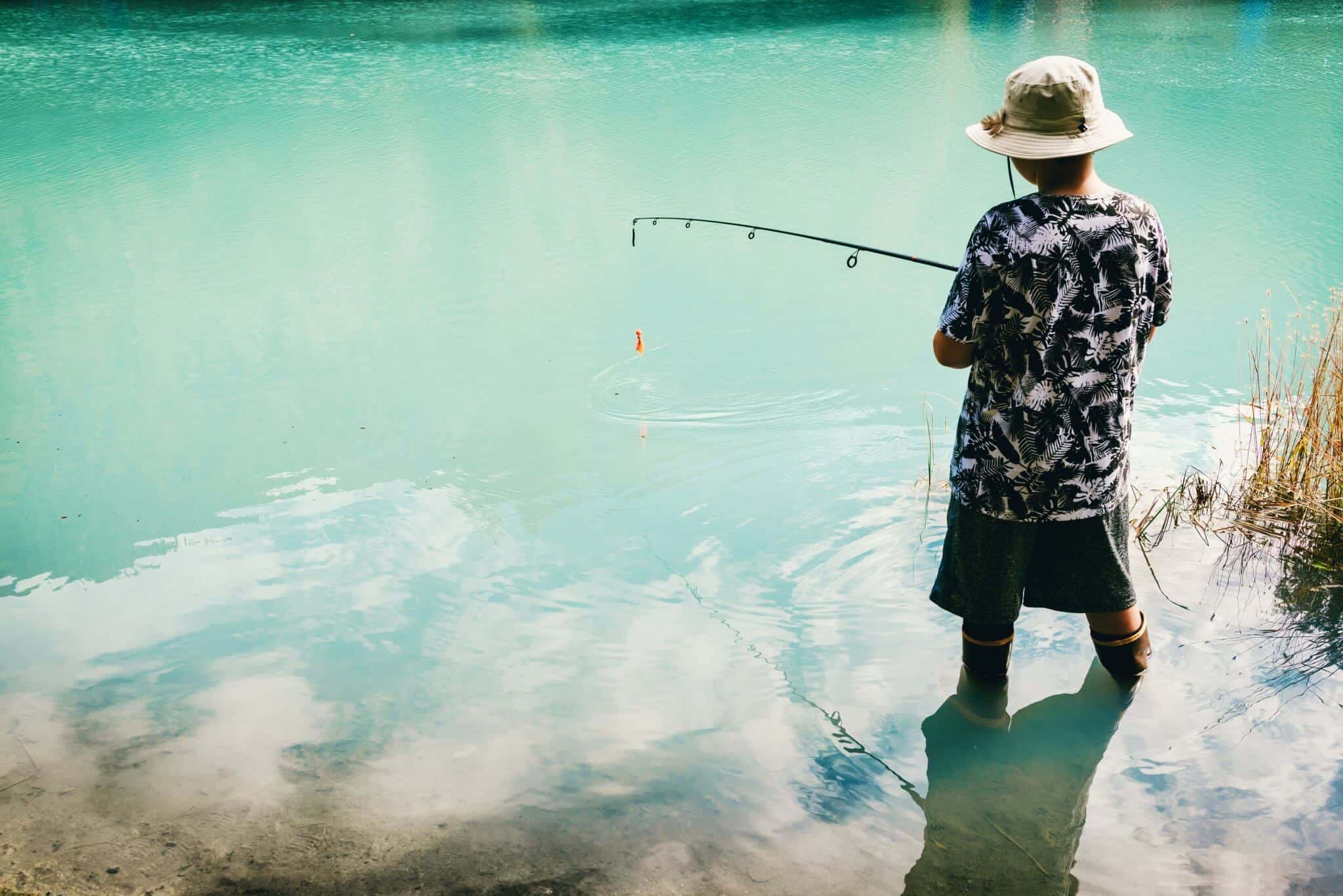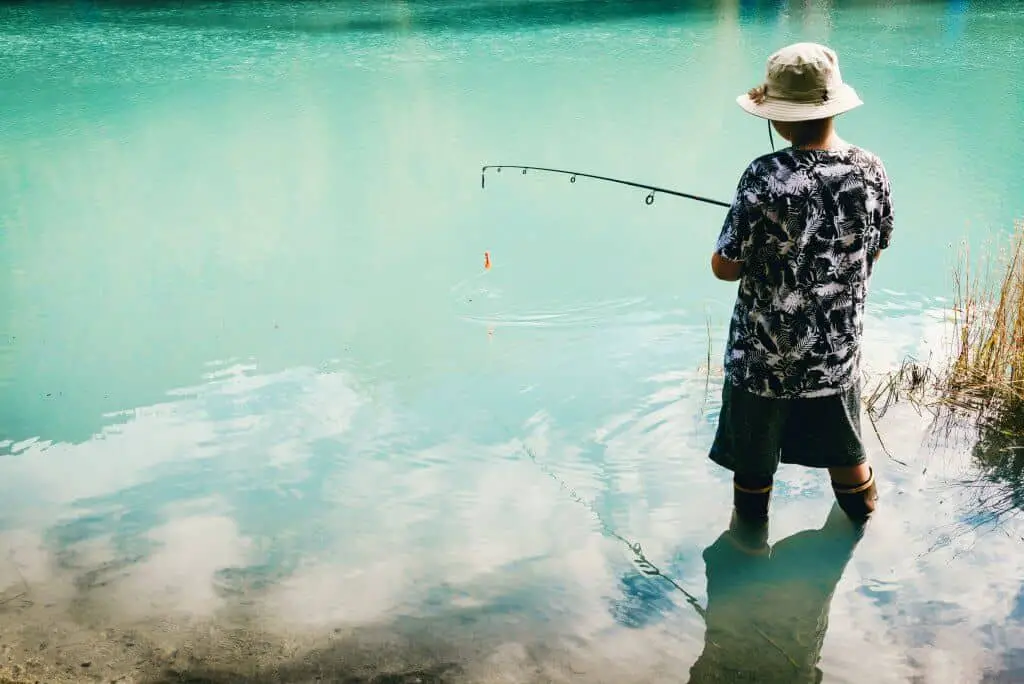 The Best All Around Fly Fishing Hat
Breathable mesh panels
Wider brim
Adjustable drawcord and drawstring
Good sun protection
Quick to dry
Cool and fashionable
You may have a size issue with this hat so check the measurements before purchasing one
The GearTOP is a unisex hat made up of 100% polyester and is quick to dry. If you are looking for a hat that protects you from the harmful radiations of the sun then this GearTOP Fishing Hat is the best option. It provides sun protection so that your neck, ears and face are safe from the damaging UVA and UVB rays. Moreover, you can also use it for other outdoor activities such as hiking, camping, going to the beach, and for many other adventures that you like.
This hat is specifically designed for outdoors and even if you are at home spending quality time in your garden then the GearTOP Fishing Hat will protect your head and face from the sun. There is an adjustable drawstring that makes sure your cap stays in one place. You can wear it even when it is raining outside as it is 100% waterproof and windproof.
The mesh panels in the GearTOP Fishing Hat are breathable and make sure that you don't sweat much even if you are out fishing on the hottest days of the month. The heat and moisture are able to escape easily with the mesh so you stay dry and there is no buildup of sweat. The portable design ensures that you can carry this hat in your carry bag or purse and that too without any hassle.
If you want to take a dip in the water you don't have to think twice as the GearTOP Fishing Hat dries really quick. The best part is that all the products from this manufacturer come with a lifetime guarantee. So, in case you are not happy with the hat, you can return it for a full refund.
The GearTOP Fishing Hat is a perfect gift for your friend or family member who loves outdoor activities. Moreover, you need not worry about the size as it is one size fits most. It is because of all these amazing features that we have rated this hat as the best overall hat for fly fishing.
One size fits most
100% waterproof and windproof
Made up of 100% polyester
The Best Value Fly Fishing Hat
Waterproof Wide Brim
Breathable mesh vent
Provides sun protection and is also water repellent
Comfortable & breathable
Packable & lightweight
The hat looks nice but the top is just mesh and not solid
Fly fishing requires you to be out there in the sun for long hours. As summers have longer days you can spend more time fishing provided your head, face, and neck are protected from the sun and other elements. The EINSKEY Sun Hat for Men/Women has a wider brim (3.7 to 3.9 inch) that ensures that sun doesn't get in your way even when it is quite hot outside. It also has a sweat band for absorption and extra comfort and two-side mesh vents that keep you ventilated. Moreover, you don't have to keep wondering which size to pick as it is a one size fits most hat.
The chin cord is adjustable and keeps your hat in place when it is windy outside. This hat is made up of polyester and is water repellant so can be safely worn when it raining outside. Do not have much space in your bag, don't worry as this hat folds in half and fits into a small space and you can carry it in your pocket as well. The EINSKEY Sun Hat for Men/Women can also be used for other outdoor activities such as walking, fishing, camping, hunting, baseball, cycling, golf, and tennis.
So, if you are looking for a cheap fly fishing hat, but also for quality, then EINSKEY Sun Hat is the best option. If you have any issues with the hat you can get in touch with their customer service team that provides a prompt response.
Adjustable Elastic Drawcord
Built in Sweatband
One size fits most
The Best Fly Fishing Hat Against the Sun
Convenience and comfort
Has removable Neck & Face Flap Cover
Waterproof and windproof
Prevents dust & pollen
Multipurpose hat suitable for fishing enthusiasts, sailors, climbers, and hikers
Can be easily be folded & packs well
Provides UV protection and quick-drying, comfortable and breathable
The stitching may come apart with constant use
The ICOLOR Sun Cap Fishing Hat with Face Masks is made up of 100% Nylon and is very light in weight. If you go for fly fishing in an area that gets a lot of sunlight throughout the year then this hat is the best option mainly because it provides 360° sun protection. The sun cap gives UPF 50+ sun protection to keep the delicate skin on your neck, ears, and face safe from the damaging rays of the sun. In addition to the face mask the hat is accompanied by a large shawl and a neck flap for maximum sun protection and both these parts are easily detachable. The face mask also protects you from wind, dust, and other elements.
Unlike many other fishing hats this one is made up of nylon that is a great fabric for outdoor activities. Nylon fabrics have a more natural feel to them as compared to polyester and are also softer and smoother. Moreover, this hat has adjustable head circumference that can be varied from 55 cm to 60 cm.  The back of the hat has an elastic buckle so that you can easily adjust it according to the circumference of your head.
The breathable mesh keeps you cool and provides proper ventilation. The windproof design with adjustable chin strap ensures the hat stays put even in windy conditions. So, if you are looking for a fishing hat that provides maximum sun protection then the ICOLOR Sun Cap Fishing Hat is your go to hat.
Shipping Weight: 4.6 ounces
Washable plastic brim stiffener
Quick-drying
The Best Mesh Fly Fishing Hat
Cap circumference can be customized according to demand
Waterproof and fast to dry
Provides good sun protection
Comfortable & breathable
Packable & lightweight
The flaps at the back of the hat are not close to your head like other hats of this type
The Lenikis Unisex Outdoor Activities UV Protecting Sun Hat is another hat with 50+ UPF fabric that provides good sun protection. This especially designed fabric helps in blocking 98% of UV rays thereby ensuring full protection from harmful radiations. The hat has flaps so that not only your head and face but also your ears and neck are protected from the sweltering summer sun.
Looking for a hat that dries quickly? This hat is made up of good-quality polyester and dries almost instantly once you are out of the water. Also, unlike those bulky hats that you get tired of wearing, this one is lightweight and also resistant to stains.
The breathable mesh side panels provide ventilation as you are out there in the sun for long hours pursuing your favorite outdoor activities. Also, the Lenikis Unisex Outdoor Activities Hat is easy to pack as it is foldable. It comes with an adjustable back band (22-24inches) and chin strap that provide a customized fit and keep your hat from being blown away because of the wind. So, whether you are out there fishing, sightseeing, playing baseball or if you are just working outdoors in your garden, the Lenikis Unisex Hat is your best bet!
Weight:0.11 kg
Depth:4.3 inch
Brim:4.7 inch
Neck Cloth: 10*17.7 inch
Circumference: 24 inches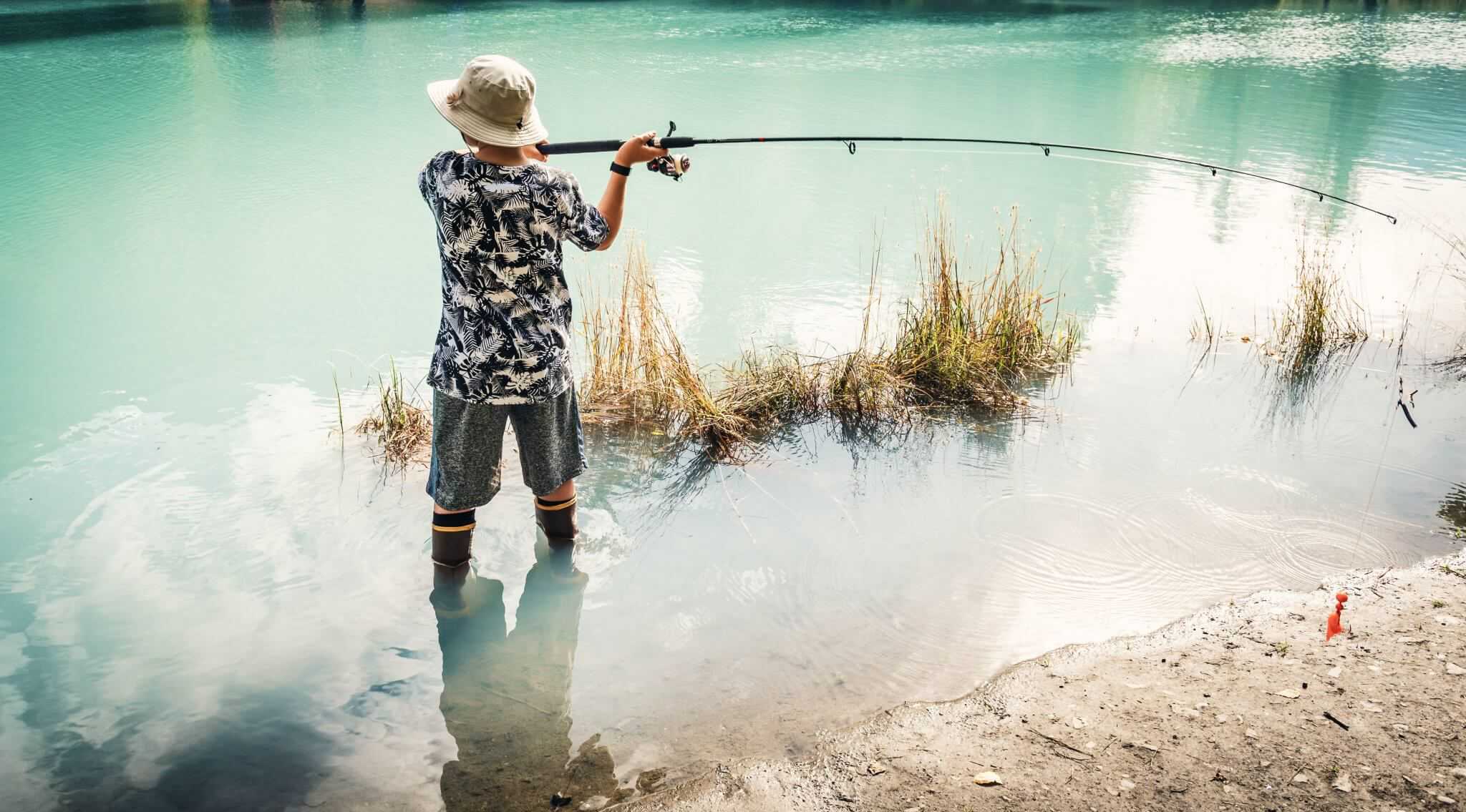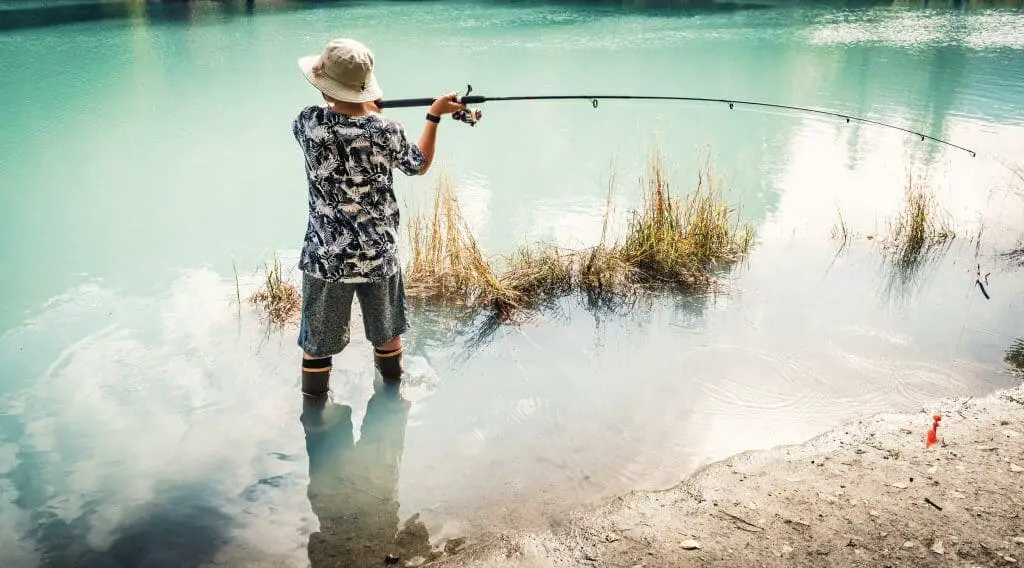 Frequently Asked Questions (FAQ)
When choosing a fishing hat look out for features such a wide brim, neck guard, and 50+ UPF fabric that provide protection from the sun. Additionally, look out for a head band that absorbs the sweat and a breathable mesh that keeps you cool.
A good fishing hat should protect you from all weather conditions. It should be able to guard you from the damaging rays of the sun, shouldn't blow off during a wind, and should be water repellent so that it keeps you dry in the rain.
Searching for a fly-fishing hat is a breeze if you go through the details in this article. Get yourself the best fly fishing hat that matches your requirements and prepare for a fun and addictive fly-fishing expedition!