As you start your fishing expedition, a fishing knife is the one tool that you must always carry. Not only can it be used for filleting the fish but you can also use it for cutting the line or when preparing a steak. If you are fishing in salty waters you need to ensure that the knife is made of stainless steel so that it does not rust easily. Let's take a look at some of the best saltwater fishing knives available online in 2020.
Quick Overview - Best Saltwater Fishing Knife 2020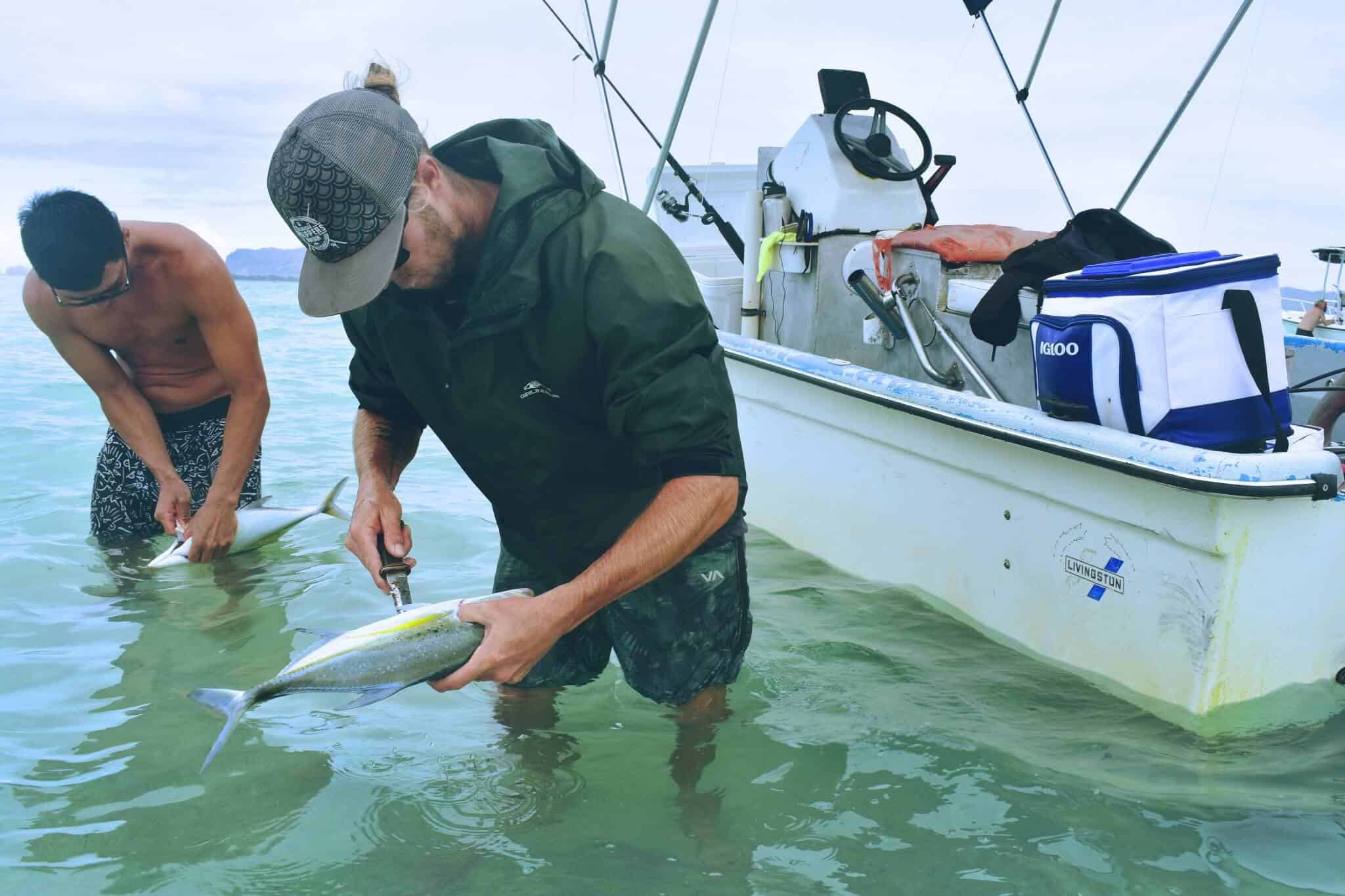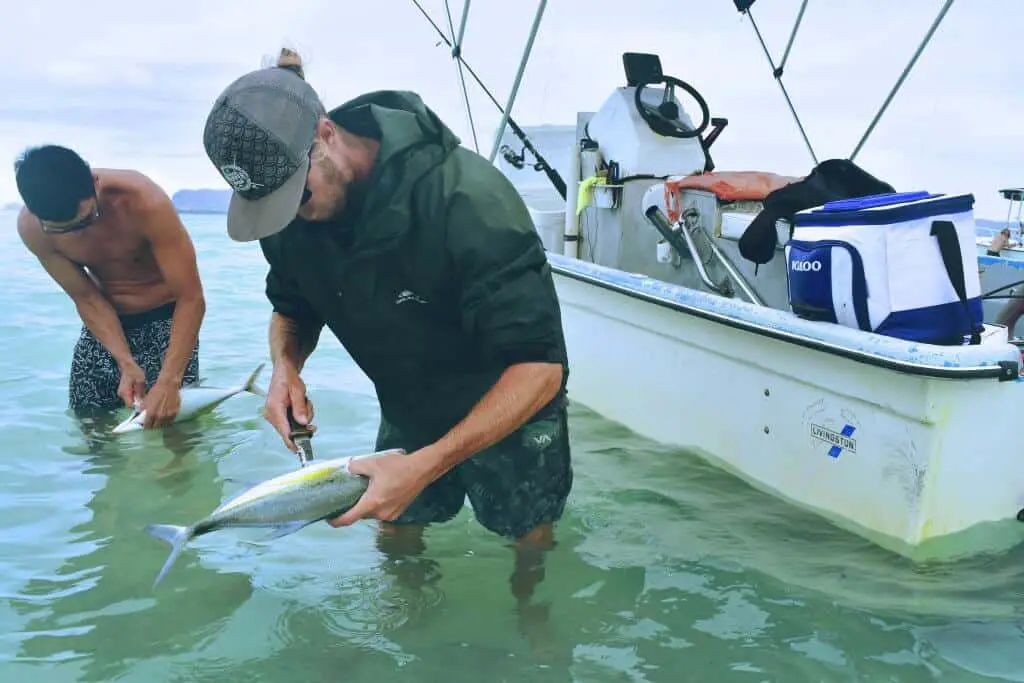 The Best Saltwater Fishing Knives – Our Top Picks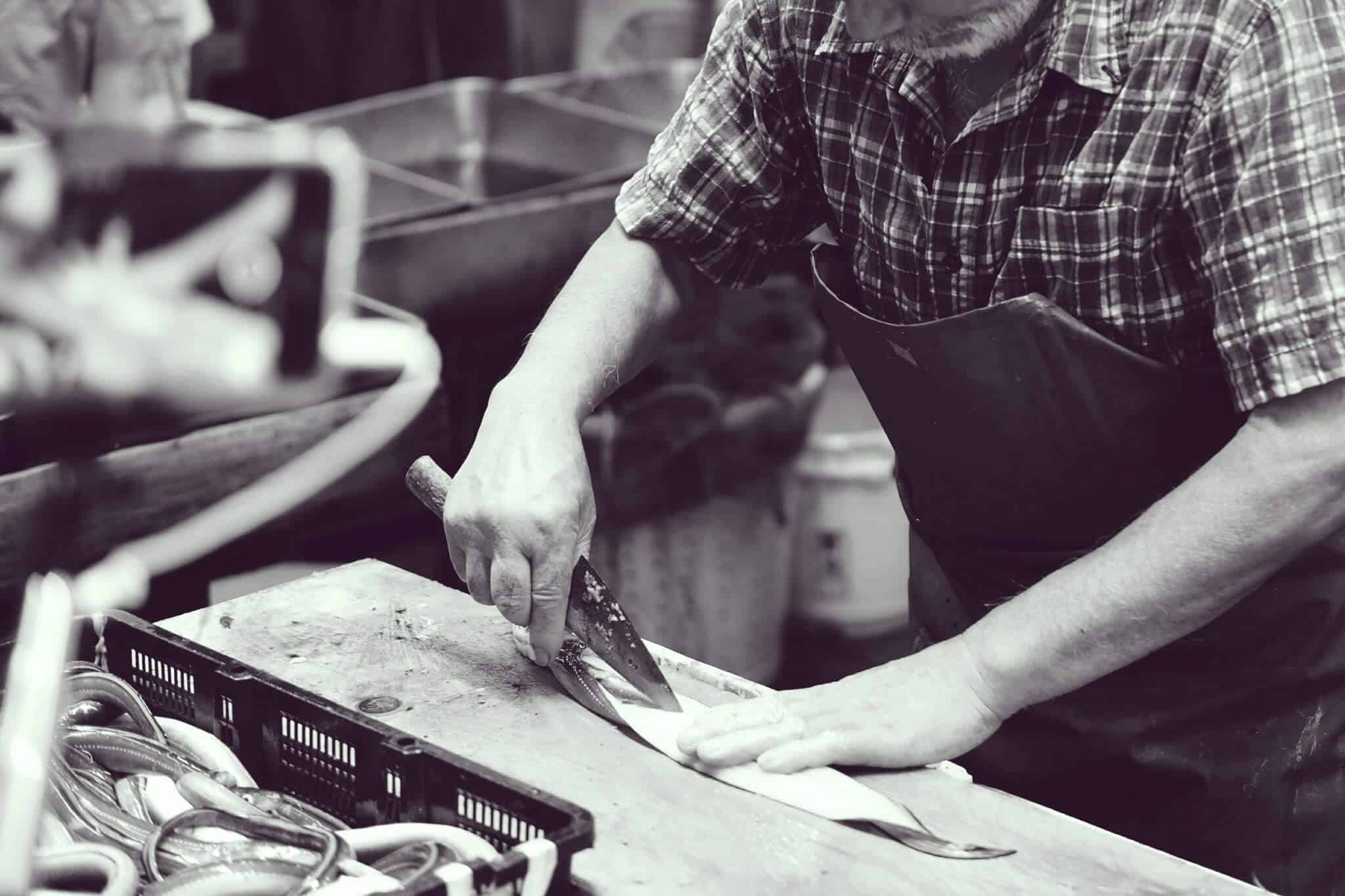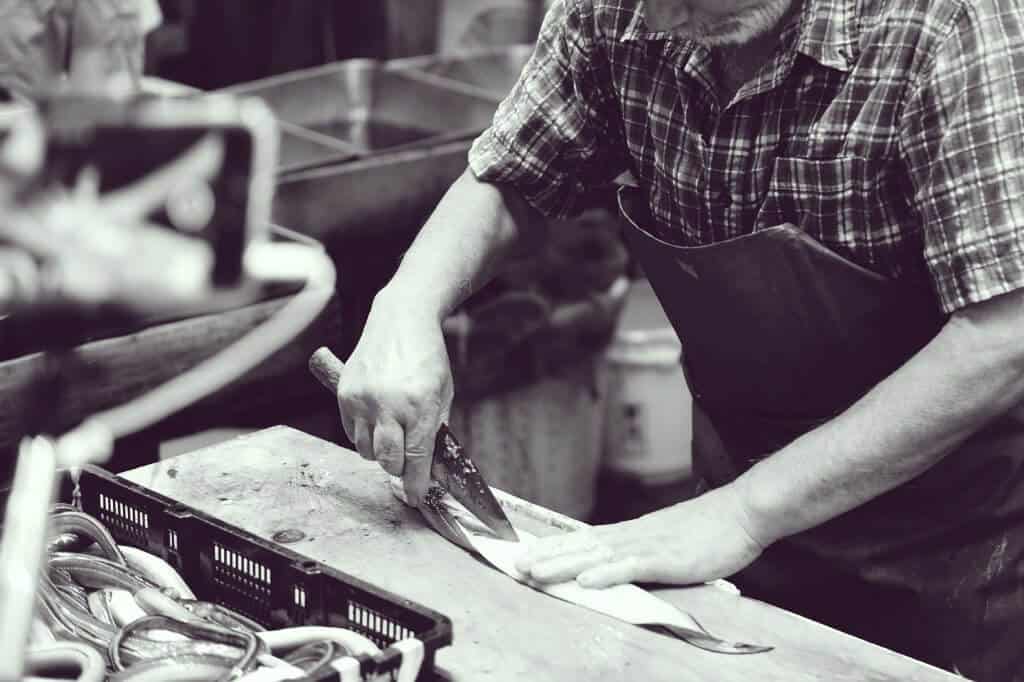 The Best Lightweight and Durable Saltwater Fishing Knife
Lightweight and durable nylon sheath
Slip resistant handle that provides a solid grip
Flexible stainless curved blades
You may feel the need to sharpen the knife after extensive use
The G4116 German Stainless-steel blades are razor sharp and come with a beautiful blue Teflon finish that makes them look adorable. If you are looking for a knife that is resistant to saltwater corrosion and maintains its sharpness over a long time then this knife is a great choice. You can easily fillet a fish and even steak it in a quicker and more efficient manner.
The Calamus Fishing Fillet Knife is available in different shapes and sizes so you can choose the one that fits your needs. It is available in a stiff 5" bait knife, a 7" & 9" traditional/flexible fillet knife, and a tough 9" steaking/boning knife. So, you will now have the perfect knife for every job.
The best part about this knife is that it comes with non-slip golf style rubber handle that ensures that it does not slip from your hand as you are busy filleting your favorite catch. Not only does this fish knife and bait knife provide a solid grip but it also feels amazing in your hand. The manufacturers have ensured that you have a comfortable experience with this knife and your hand doesn't get tired so they have made it 40% lighter as compared to many other popular brands out there.
 There is also a lightweight and sturdy nylon sheath so that the blade is protected and does not cause an accidental injury. The sheath has vents to ensure that air circulation is maintained as it also allows the water to be removed. This further helps in making the knife resistant to corrosion.
The Calamus Fishing Fillet Knife is great for both freshwater and saltwater as it has German G4116 Stainless-steel blades that are not affected by water or blood. This knife is versatile and you can carry it along as you gear up for hunting and fishing. Moreover, when you are at home you can use it as a chef knife or kitchen knife. If you are looking for a durable and light saltwater knife then do not miss out on this one!
Shipping Weight: 8.2 ounces 
Golf-style rubber handle
German G4116 Stainless-Steel
Blades with Teflon Coating
Protective Nylon Sheath
The Best Sharp Saltwater Fishing Knife
Safe to use
Versatile kitchen tool
Flexible and has great precision
Prone to rusting with constant use
Wild Fish 6 Piece Fish Fillet Set is a great addition to your kitchen. These knives are very flexible to provide great precision as you fillet your favorite fish. You can choose a knife that can be taken on your fishing expedition. Once you get back home, you can use this set for a variety of things such as cleaning and filleting fish, trimming meat, and preparing veggies and fruits.
This Wild Fish knife set includes a 7-1/2-Iinch fillet knife, 6-inch fillet knife, and a 5-inch two-sided serrated utility knife. Each of these knives is constructed with durable 420 stainless steel blades that make them great for saltwater fishing. Moreover, they have a patented sure-grip soft rubber handle that helps in maintaining a solid grip.
Are you worried about the knife getting dull with prolonged use? You need not worry as there is never a dull moment with these knives. The set is accompanied with a matching deluxe sharpening steel that enables you to restore the sharpness of your knives as they wear out with constant use.
Each knife, the sharpening steel and a durable cutting board are packed in an 8-3/4-inch x 14-3/4-inch x 1-5/8-inch impact-resistant carrying case so that you can use and store it easily. When you're ready to fish, you can just grab the box and get going.
 This Wild Fish knife set is a great product for the anglers or cooks in your life. It is the best gift for a friend or family member as it is organized beautifully and is a great asset for your kitchen.
Shipping Weight: 2.8 pounds 
420 stainless steel blades
Patented sure-grip soft rubber handle
The Best Flexible and Curved Saltwater Fishing Knife
Made of soft and flexible stainless-steel material
great ability to withstand heat
Textured handle for more traction
Corrosion Resistant
Plastic Blade Protector Included
May rust and wear off with constant use
Kershaw Curved Fillet Knife is a high-performance with 420J2 stainless seal that offers excellent corrosion resistance, toughness, strength and flexibility. It comes with a durable glass-filled nylon handle that has a textured overmold. Moreover, the handle also has an exclusive K-Texture grip for a strong hold even in slippery conditions.
This knife also has a blade protector so that you can store it safely when you are outdoors as well as at home. The length of the curved blade gives a full range of motion as you are cutting or filleting your fish. If you like a clean cut and want to make your fileting experience easier then this is the best knife to go for. Kershaw Curved Fillet Knife is excellent for breaking down medium to large fresh and salt-water fish. Also, with its reasonable price and good quality this knife provides the best value for money.
Product Dimensions: 5.1 x 2.4 x 1.1 inches; 3.52 ounces
Shipping Weight: 7.2 ounces
Fixed 9-in 420J2 Stainless Steel Blade
Non-Slip Glass-Filled Nylon Handle With K-Texture Grip
5 OZ for Heavy Duty Hard Use
The Best Salwater Fishing Knife for Clean Cuts
Razor-sharp and extremely thin blade for cleaner cuts
Corrosion Resistant
Teflon non-stick coating
The knife may become dull with prolonged usage
As an angler you might have spent a lot of time and effort in cutting your trophy fish with a dull and rusty knife? If you answered a yes, then the Rapala Fish 'N Fillet Superflex Knife is a great choice because it is sharp and flexible and ensures that cutting your favorite catch is a breeze.
Rapala's Fish 'n Fillet Superflex Knife is extremely durable and comes with an extra-thin blade that will help you make clean cuts while filleting and that too with minimal effort. Moreover, the super thin knife provides a great deal of flexibility and greater control.
The knife comes with Teflon non-stick coating so that the fillets can fall off from the blade effortlessly. Razor-sharp, hand-ground stainless-steel blade makes the knife durable and adds to the precision. If you are looking for the best knife that provides clean cuts then Rapala's Fish 'n Fillet Superflex Knife is the perfect choice.
Product Dimensions: 14.2 x 1.8 x 5.8 inches; 8 ounces
Shipping Weight: 8 ounces
Polished brass ferrule
Baked birch handle
Includes tooled leather sheath with structured scabbard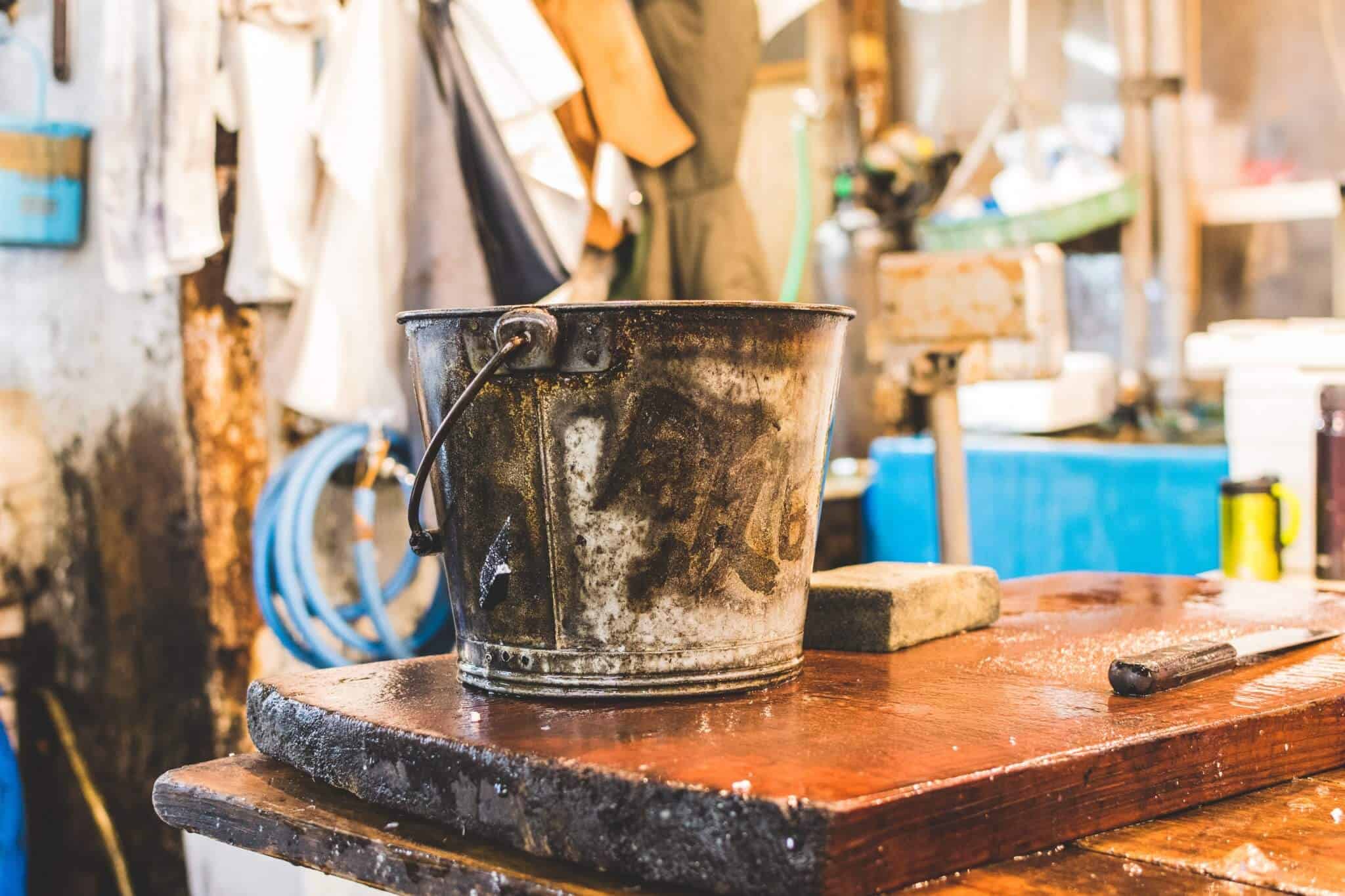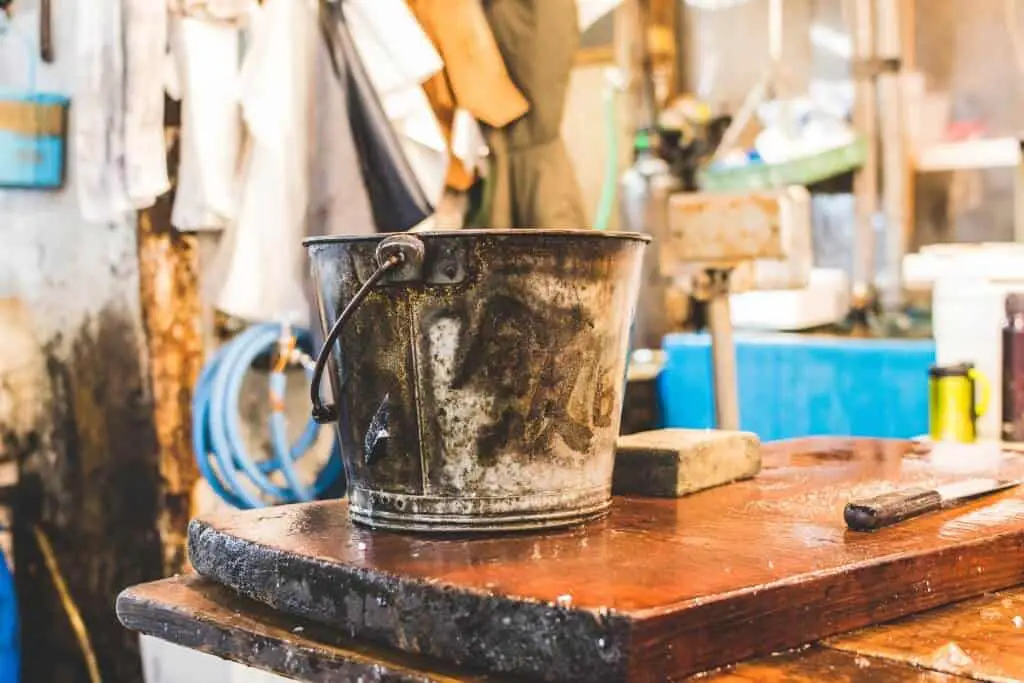 Frequently Asked Questions (FAQ)
For your convenience we have listed all the important qualities that need to be kept in mind while selecting the best saltwater fishing knife. Check out product reviews before making up your mind and also ensure that you maintain the knife as per the recommendations provided by the manufacturers and you will be good to go.
So, what are you waiting for? Choose the best saltwater fishing knife and gear up to scale, clean and enjoy your hard-earned catch!