When the temperatures drop in the Bread and Butter State and the majority want to coil on their couches all wrapped in layers of wool and sipping away hot sugarless coffee binging on the latest Netflix series, a fervent ice fisherman/woman is planning on their next adventure spot. If you are one, Red Lake Ice Fishing is a great thing to try out this or the next season.
Hello, and welcome to our Geography Class: The Red Lake is Minnesota's largest inland lake located about 45 to 50 minutes north of Bemidji. The Upper section of the Red Lake is associated with the best ice fishing experiences in America. Walleyes are popular here making it a highly suggested destination for novice anglers. Seasoned ice anglers who want easy fun can try it out too. Other species in these waters are large perch and crappie.
Geographically, the Red Lake in Minnesota has two sections linked by a channel. The Lower section and almost 60% of its Upper section has been closed. Only about 75 miles is left for the public to explore. The Upper section is extremely large though shallow and has a depth of 15 feet. Ice formation commences in November or the fall because of the depth that allows the Lake's water to freeze faster.
You can access the lake from the Tarmac River with is a popular access point for the public, however, it might not be safe for everyone. Another access point option is through the resorts on the lake.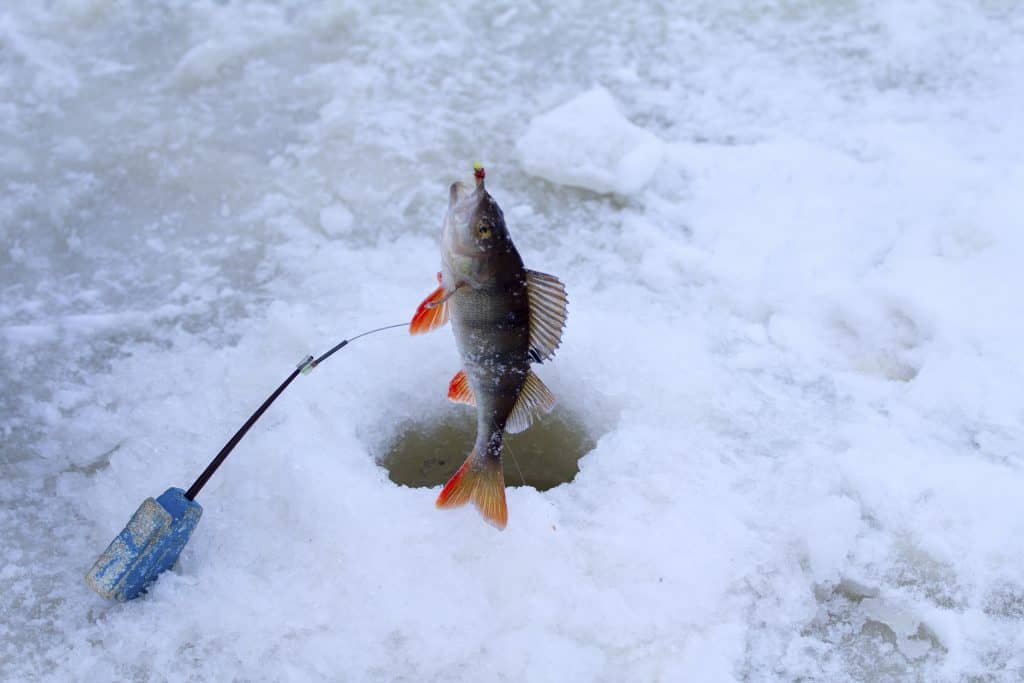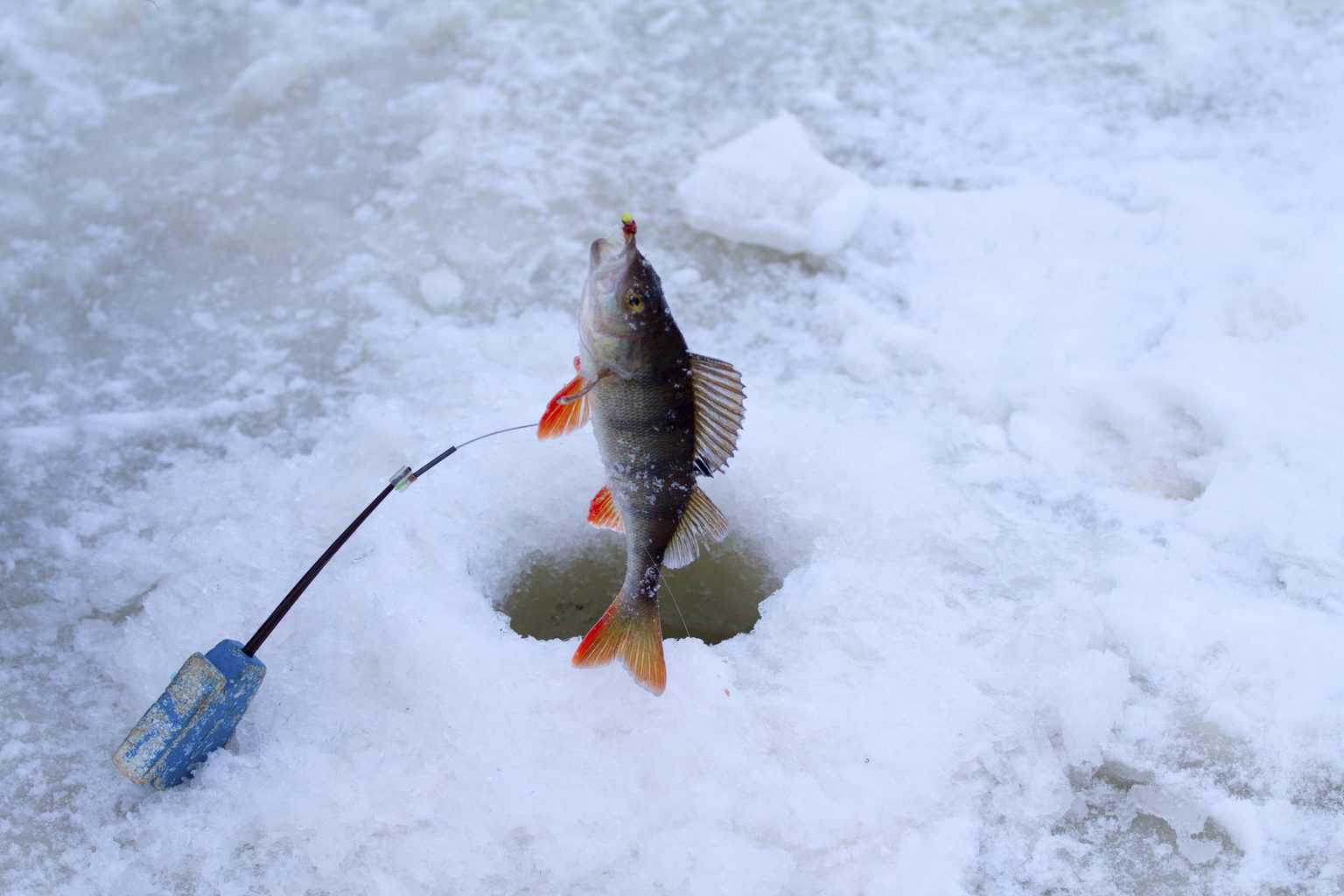 Where to stay at Red Lake when Ice Fishing
We preferred to create the list of accommodation areas around Red Lake with reference to the proximity of the establishment to the lake. We have chosen a few and this isn't exhaustive like the lists on Fishingbooker or Tripadviser.com.
This will make it easier for you to choose a location-whether you'd like to be closer to your ice fishing grounds or slightly farther to enjoy a drive before the main activities of the day.
1. Dunrovin Resort
Dunrovin Resort is on Blackduck Lane Road in Hines and about 21.1 miles from the lake. The touches of wood make the resort aesthetically pleasing. Apart from high levels of cleanliness, their service and value are commendable. English is the common language spoken here and some amenities offered are free parking and free high-speed WIFI.
After a day out on the ice blocks, you can enjoy the beach, canoeing, reading books, and watching DVDs with family (if they accompanied you), golfing, gaming, and fishing. Rooms come fully equipped with the basics for comfortable living from kitchen equipment to linen, and air conditioning. These are family rooms so if traveling to have fun with your household, you have everything to enjoy.
2. AmericInn by Wyndham Blackduck
Located on 81 Brandl Drive in Blackduck, the establishment is 26.7 miles from Red Lake and has family rooms, non-smoking rooms, and smoking rooms. Their customer service has been highly rated and your package comes with free breakfast for each day you spend here. Property amenities on the premise include a spa, free high-speed WIFI, pool, laundry service, free parking, and a business center.
It might not have all the luxury you might need but the air conditioning, telephone, and fridge will come in handy after a long day of testing your combos.
3. Best Western Bemidji Inn
The Best Western chain of hotels has a facility 26.7 miles from Red Lake and is along 2420 Paul Bunyan Drive in Bemidji. Hindi and English are the most spoken languages here. With most as family rooms, each comes well furnished with the basics you need and extras like desks, hairdryers, complimentary toiletries, and interconnected rooms if you want secluded areas but easily accessible for toddlers and babies.
Hotel amenities include free parking, free high-speed WIFI, different pools, instant coffee as a complimentary, shared lounge, laundry services, convenience stores, and much more for a more comfortable stay.
4. Super 8 by Wyndham Bemidji
The motel is 26.9 miles from the lake and boasts a warm and family-friendly setting full of value, convenience, and comfort. Rooms available are standard, double rooms, and deluxe studio suites. Rooms come with refrigeration, air conditioning, and a TV for entertainment. Shared facility amenities are free WIFI, free parking, a gym, laundry service, and a business center. Upon booking, you get free breakfast for all the mornings you will be here.
5. Holiday Inn Express Bemidji
Along Ridgeway Avenue is where the Inn is located 27.1 miles from the Red Lake. So many trails surround the establishment making access to the premise quick and easier. It is a pet-friendly place with free parking, free WIFI, breakfast buffet, laundry service, meeting rooms, pools, gym, business center, and conference facilities to make life away from home and work more fun and convenient.
Different rooms come with different amenities but all maintain basics like air-con, safes, refrigeration, TV entertainment, and housekeeping.
6. JR's in the Southern End
House rentals at JR's are open only in winter and give ice fishermen access to the Upper section of the lake. The house rentals here together with the winter resort on the southern shore of the lake offer anglers more to choose from in one location. Ice houses here are famous for their sparkle and hygiene levels. Made from aluminum, they are mobile and give you a one-of-a-kind experience.
If you come with your own ice fish house, this point is a good access area for the Upper Red Lake. The JR resort has been built with hot showers and cozy bar areas. If you will be here for a long time, be sure to have fun.
7. Red Lake Ice Cabins
Mostly consisting of family rooms, the cabins at Red Lake purpose to give all ice fishers an excellent customer experience. Solo travelers sometimes rent the cabins as cheaper options because of the proximity of the establishment to the Lake.
For families coming in sleeper cabins are in fours, six's, and eights. You can come here with your household and even if they can't step out to ice fish, they will still have a good time.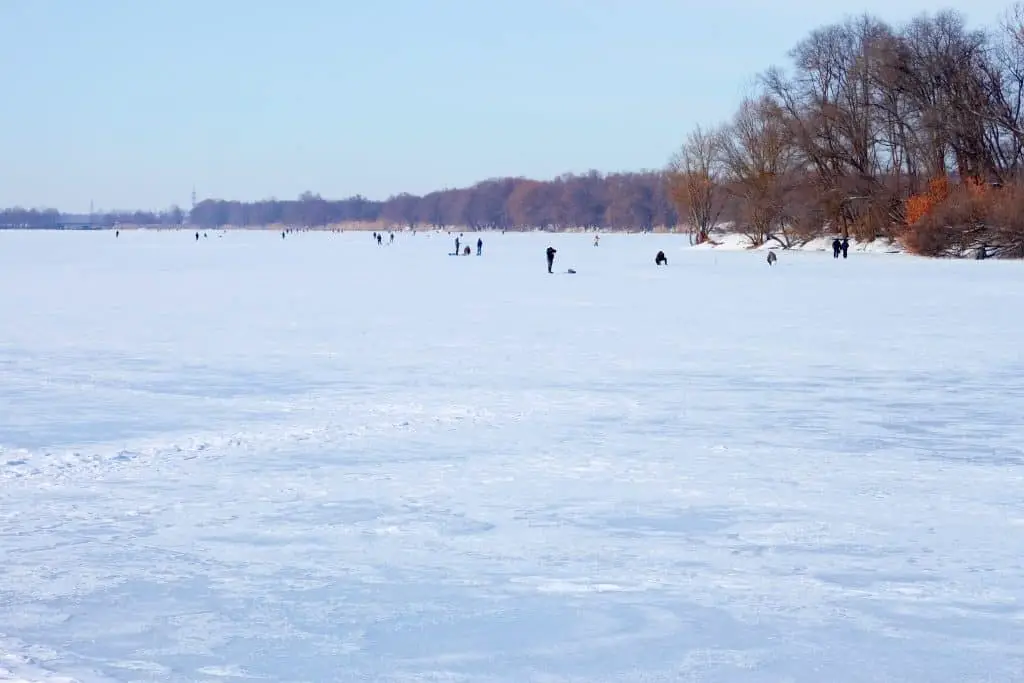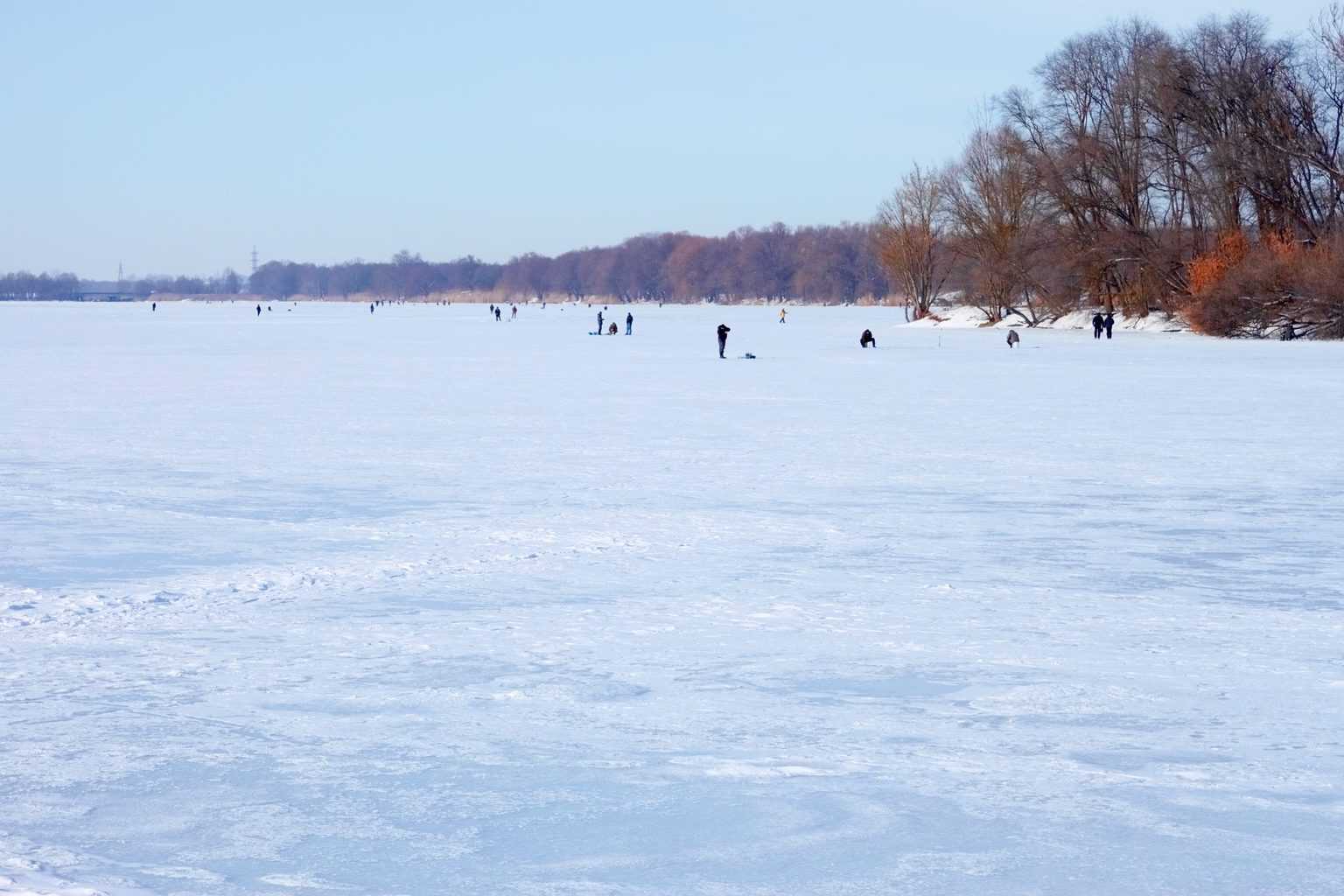 8. Morts
Morts offers great winter and summer access to the Upper section of the Red Lake. For both beds and meals, the affordability of the place will impress you. The lodges serve beer, wine, snacks, pizza, and much more to merry on after a long day on the ice sheets.
The founder, Scott Wakefield is a Red Lake specialist and a commercial fisherman in Alaska. Some of the amenities on the premise are easy access points to the lake, day and sleeper fish houses, bathrooms and showers, bait and tackle, a propane filling station, facilities for heated fish cleaning, fish house storage, and lodges that have snacks and food.
9. West Wind Resort
Located on the Upper Red Lake, the resort has 3 redesigned mobile homes and 5 lakeside cabins. These are rented all year round and the facility has everything you need for comfort and convenience on the premise. You are requested to carry your personals as they don't offer things like bath towels. The sleeping and kitchen area is fully equipped to allow you to feel at home even when away from home.
There are 23 fish houses of different sizes. The houses are constantly moved to give fishers the best experience. What you need with you here is your ice fishing tackle and gear, cutlery, sleeping bags, and crockery. If you didn't pack any or missed a thing, there is a bait shop on the premise.
Other Accomodation Options
These accommodation facilities are among the highly rated and recommended from our research on online platforms. If we didn't mention a facility you tried out, share it with us in the comment section and we might create a part two post on the same.
Also, this article has been written during the Covid19 times and since the onset of the pandemic, so many hospitality establishments closed down because of lack of business. As a fisherman, I understand that the accommodation business isn't easy when such cri8tical situations arise. However, we wish them a comeback soon.
In case you would like to check out other establishments, our list below might be of help.
AmericInn by Wyndham Bemidji
Country Inn and Suites by Radisson, Bemidji
Candlewood Suites Seven Clans Casino Hotel & Event Center
DoubleTree by Hilton Hotel Bemidji
Hampton Inn & Suites Bemidji
Eagle Nest Lodge
LePier Lodge
Drake Motel
Douglas Lodge
Paradise Resort
Quality Inn Bemidji
Dutch Mill Motel
Lake George Pines Motel
Piper's Inn
Motel 89
The Northome Motel
Royal Shooks Motel & Suites
Palace Casino & Hotel
Seven Clans Casino, Hotel & Indoor Waterpark, Thief River Falls
Clear Vue Resort
Kohl's Resort
Bert's Cabins
Lake Bemidji Bed & Breakfast
Ruttger's Birchmont Lodge
Best Time for Ice Fishing at Red Lake
About two decades ago, ice fishing gained popularity and in this mecca of walleyes, every technological improvement has made it more fun. However, if this has never been on your bucket list, you can find the sport mystifying.
Some inherent dangers include propane heaters and carbon monoxide issues, dynamic ice conditions, and much more. We advise that you get a guide or a fellow experienced ice angler if you are trying the sport for the first time.
Late and early in the day are productive times to ice fish. At these times, oxygen supply is in high amounts and the fish are adjusting to the changing conditions. You need to be careful about the ice conditions. Watch out for the ice up and ice out as no ice is safe. November through March is the ideal time to toss out your ice fishing gear.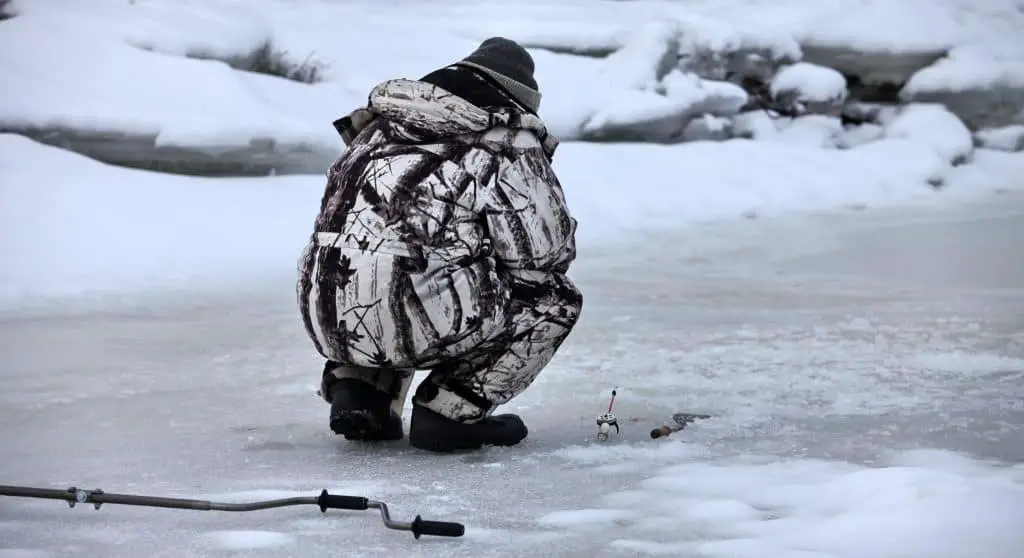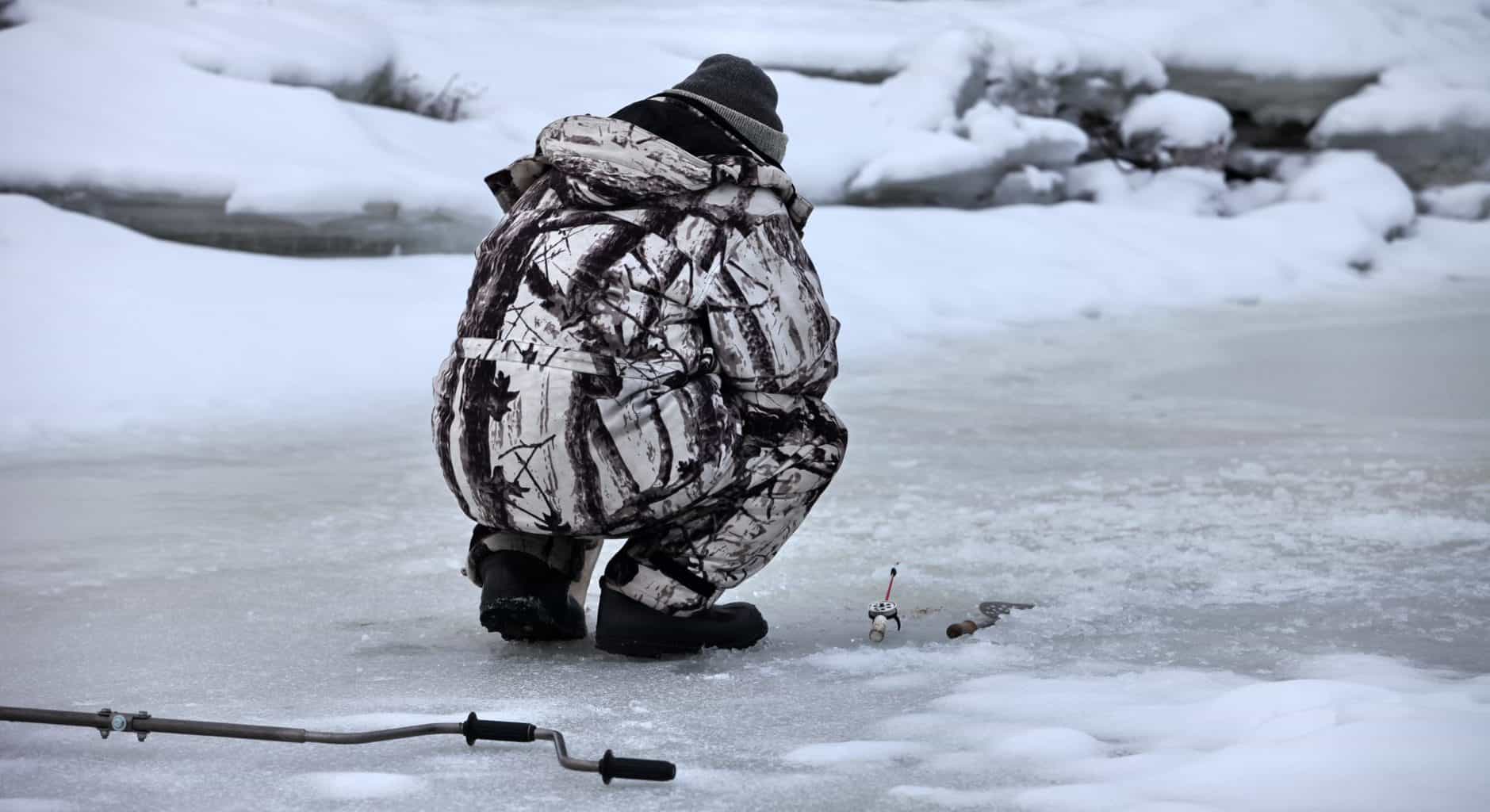 All You Need for Red Lake Ice Fishing
The minimal thickness recommended for anyone to walk on new and clear ice usually is 4''. If you will be using a snowmobile or an ATV, you have to wait for it to be between 5 and 7''. Until the thickness is 8 to 12'' then keep off all cars. Trucks need between 12 to 15'' thicknesses. If heading out on snow-covered or white ice, double the above minimums.
Constantly check the ice thickness as conditions are dynamic.
Avoid going out alone if you are not an experienced ice fisherman/woman.
Ask about the conditions and know all hazards before going out.
Be up to date with the regulations of ice fishing on the Upper Red Lake as there were alterations made in 2020 that have been effective since then.
The best places to start ice fishing for walleye on this lake are around humps, pressure ridges, and at any points where there is clear water.
Dress up in layers at it might get nasty and your life is more important than the fun. Avoid COTTON for safety purposes. Embrace more wool, neoprene, and polyester.
Go for waterproof boots with insulation. If these are unavailable, pack disposable toe and heel warmers.
Be on the move and cut as many holes.
Check your timings properly-the early mornings and late evenings are perfect. Also, maintain silence to avoid spooking fish.
Gear to Pack when Going Ice Fishing on Red Lakes
Flasher, rod holders, fishing lines (4-8 pound fluorocarbon)
Float coat/life jacket
Tape measure, ice chisel, rope, and ice picks
Fishing license and personal identification documents
Short rods averaging 24''
Sonar unit,
Base layer, mid-layer, outerwear, gloves, headgear, insulated socks, and boots
Cellphone and personal locator beacon
Lures like spoons (VMC rattle spoon, Northland Buckshot VMC Tingler, VMC Tumbler, and Clam Leech flutter spoons) small jigs (Teardrop Jig), aggressive rattle-baits (Rapala Slab Rap and Rapala Rippin Rap)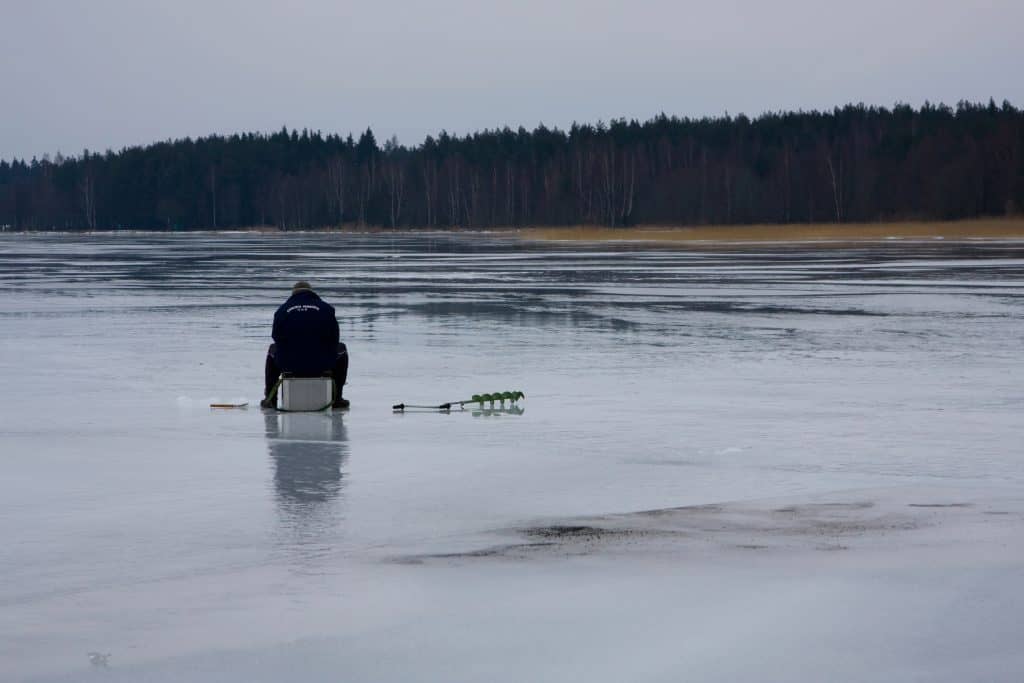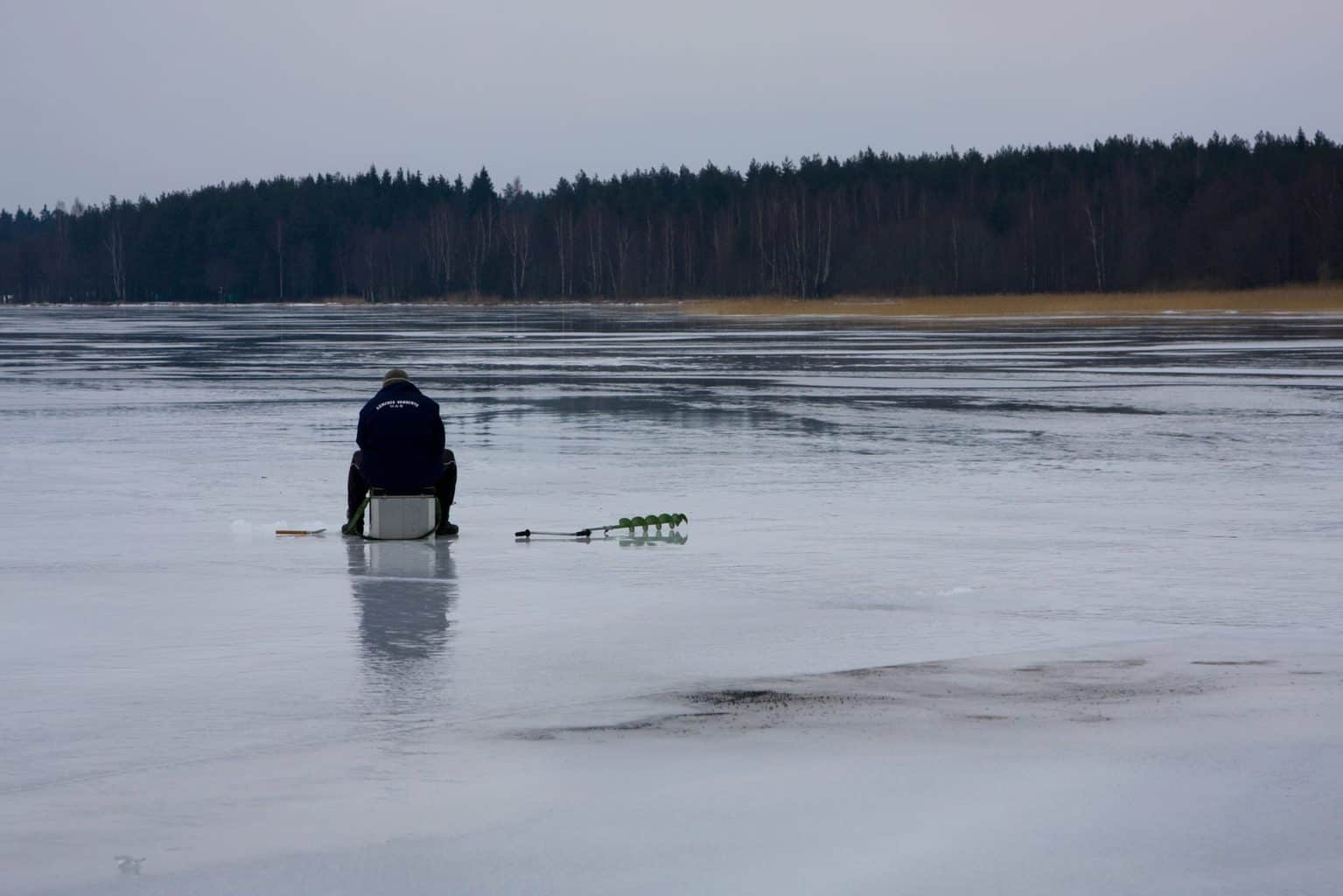 Red Lake Ice Fishing – Conclusion
Red Lake is the heart of walleye ice fishing but other species cruise its waters too. Considering the small section left open for the public, you need more time to comb the waters to get the best out of it. Regardless of where you will be staying always keep your surroundings clean and this extends to the ice on the lake.
Keep off private property and know the Indian Reservation on the Upper section is closed to all except the band members only. The Minnesota DNR advises that you remain east of the required longitudinal coordinate to avoid trespass.