Plastic worms come in four different models: straight tail worms, paddle tail or beaver tail worms, ripple tail worms, and sinking worms. There is a plastic worm for virtually every fishing situation. So, which plastic worms are best for fishing and will catch the most fish?
Straight Tail Worms
Straight tail worms were the first worms introduced years ago. The manufacturers wanted the worms to look as much like a real earthworm as possible. The Creme Scoundrel has most likely been the all-time best soft plastic bass lure ever created. The bait was first made in natural red color but has since graduated to a rainbow of fish catching colors.
Example: NZoom 006116-SP 6-Inch Trick Worm
Where To Fish Straight Tail Worms
Straight tail worms can be fished basically anywhere. They are especially effective when fished through vegetation or near stick-ups. The advantages of the straight tail include being nearly weedless, exhibiting a small profile that even fish in a neutral mood will bite, and having a very low fish memory-recall. Fish can often become accustomed to lures that make noise, have a distinct vibration or too much flash and may shy away from these baits.
The straight tail worm has none of these traits. These baits are at their best when fished rigged Texas style, wacky style or on a light jighead. These baits should be fished slowly through bottom cover.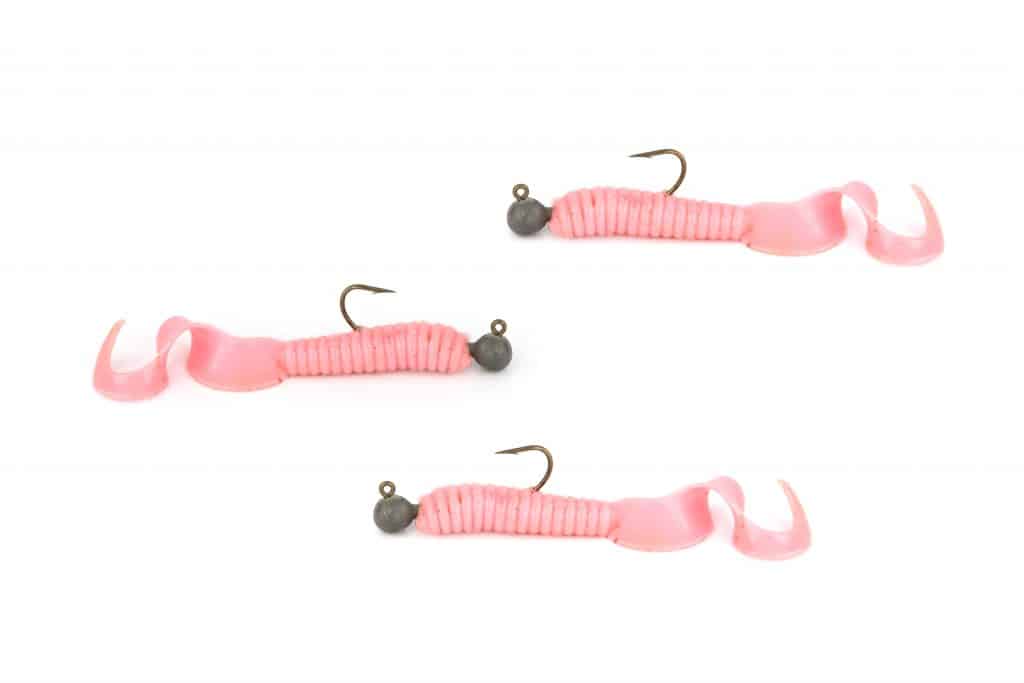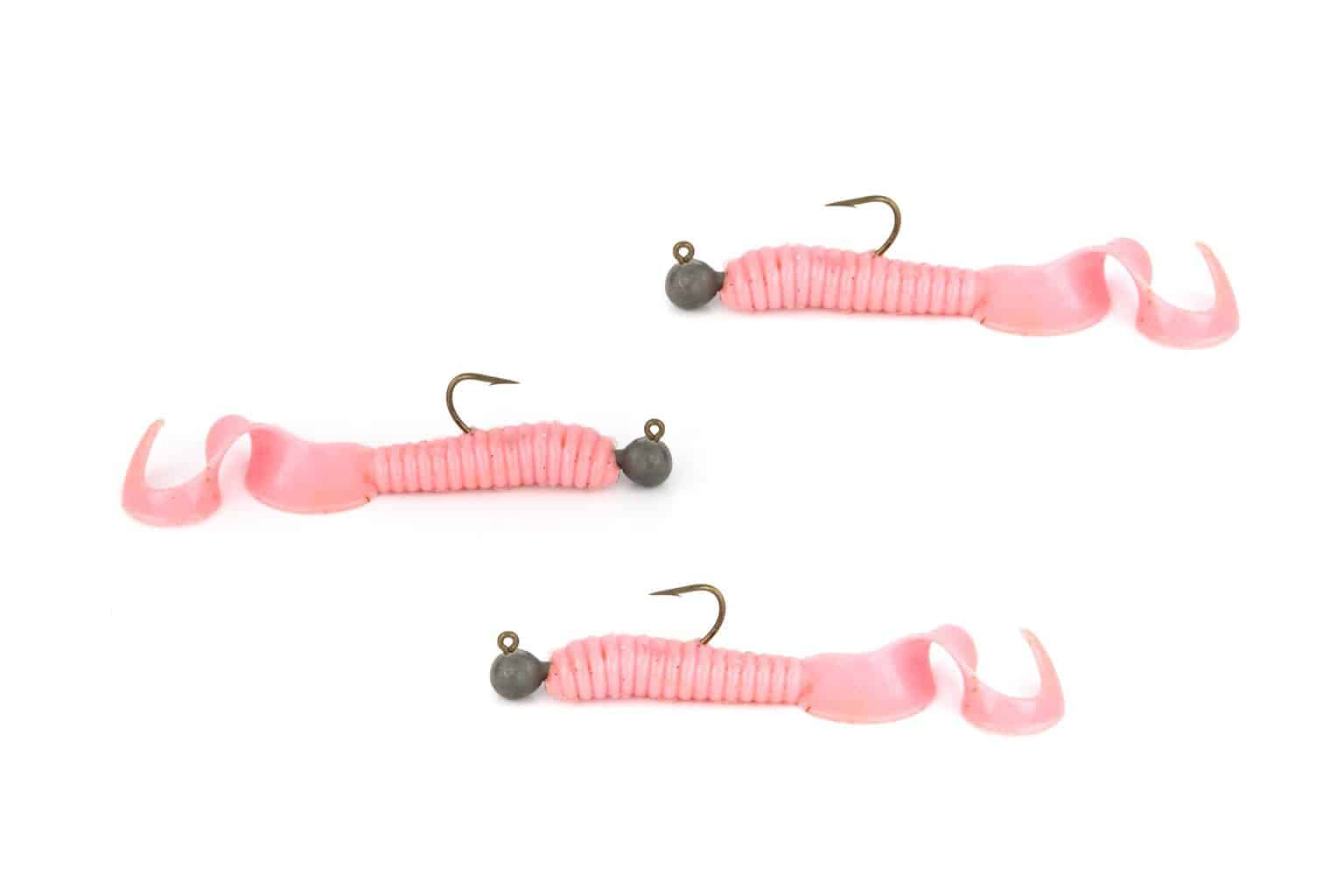 Paddle Tail Worms
Paddle tail, or beaver tail worms, are among the favorites of the professional bass anglers. Bass anglers tend to move baits faster and need a worm that can be worked through a variety of structures quickly. Bass go after snakes after all!
The paddle tail is the ideal bait for this style of fishing. The paddle tail should be fished fairly fast to keep the paddle tail flopping and vibrating. This sound and action triggers reflex strikes from active fish and when swam just off the bottom cover can quickly eliminate empty water or catch some fish in short order. Though most paddle tail worms are compact and short, the action and vibrations emitted by the tail action makes the bait appear much larger to the fish and bigger fish tend to strike the lure.
Example: Dr.Fish Soft Body Swimbait Paddle Tail
Ripple Tail Worms
Ripple tail worms have a very pronounced wide, swimming tail. These baits are preferred when fishing open water or along submerged wood cover. The action of the broad, swimming tail gets the fish's attention through visual and sound stimuli. These lures are deadly when fish are hyperactive, but can be detrimental when fishing weed or grass cover. The tail itself tends to grab onto any vegetation and that can cause snagging or movement of the weeds or grass which can spook fish. A solid coating of Fish Formula Scent can add a slick coating to the bait to help solve this problem. Another drawback is that sunfish and small bass will constantly bite that wiggling tail of the bait which causes anglers to set the hook too soon and too often. Fish these baits Texas rigged, jighead rigged or Carolina rigged on off-shore cover or along shorelines with wood or rock cover.
Example: Big Bite Baits 6-Inch Squirrel Tail Worm
Sinking Worms
Sinking or self-weighted worms are the new kids on the block for soft plastics. These are used with either a weedless hook or bass hook with no added weight. The metal flake inside the worms adds the needed weight to sink the bait. These bait are mostly reaction baits meaning most strikes occur as the bait is sinking after the initial cast. Hook the sinking worm right in the center which leaves both ends free to flutter as the bait falls. When, and if, the bait hits bottom, simply pull the lure upward with the rod tip about a foot and allow to fall back to the bottom. Sinking worms are popular with casual anglers and pros alike. Pro anglers use them under extremely tough fishing conditions to catch a limit of fish, then change to larger, more active baits to up-grade their catch.
Example: Berkley Gulp! Sinking Minnow Soft Bait
No products found.
Are Plastic Worms Good to Catch Fish?
There just aren't many fishing situations where a plastic worm of one type or another won't catch fish. The wide variety of color and style of plastic worms make them an inexpensive, easy to use bait to fish. There is a productive worm for every situation an angler will face throughout the year, especially when going for bass. Throw it in your tackle box and you are good to go. If you are going for trout, check out our article on powerbait for trout!