Adult anglers are always eager to see their offspring enjoy the thrill of catching that first fish. But while the intentions might be good, parents sometimes go about it the wrong way and alienate a promising lifelong fishing partner.
Here are the top 9 mistakes adults make taking kids fishing and what to avoid:
1. Go Early
Some parents think a child needs to be at least twelve years old to take them fishing. Actually, you can start by taking babies for short walks outside, along the shore or on a dock.
Feeling and sensing the outdoors is step one. By age one, you can show the child minnows darting around dock pilings. Age 2 is fine for a
"Shakespeare" fishing kit. Let the child learn to cast it. You'll be amazed how fast they master the skill.
2. Don't Stay Too Long
Kids wear out fast and have shorter attention spans than adults. Make a trip last about an hour per year of age. While a one-year-old has had all they want of fishing after an hour, the six year old might last half a day. For mixed ages, be prepared. Bring snacks and toys to occupy younger children once they become restless.
When the kids are having a great time but you know "time is nearly up" go ahead and say "Let's Go." Leave before they ask to…….always leave them wanting more and they'll soon be begging to go again.
3. Avoid Hard To Catch Species
Break the kids in on easy-to-catch, prolific species like bream. They can be found along almost any shoreline especially around fallen wood and docks.
4. Avoid Using Artificial Lures
Most lures are as good as the action they impart and little children just don't have the skill to properly work lures. But crickets and earthworms are simple to use and the most productive of all baits.
Plus, you can grow them together with your kids!
5. Don't Give A Child An Adult's Rod & Reel
There are so many affordable childrens rod and reel combos on the market.
Zebco makes combos to fit the smallest of children for really only a couple of bucks. As kids grow, they can get a PLUSINNO kit and right on up the line with 101's, 202's, 303's, etc.
Think of fishing equipment as a gift for birthdays or Christmas. You can't beat a kid's combo with a tackle box full of tiny hooks, sinkers and bobbers to light up a child's eyes.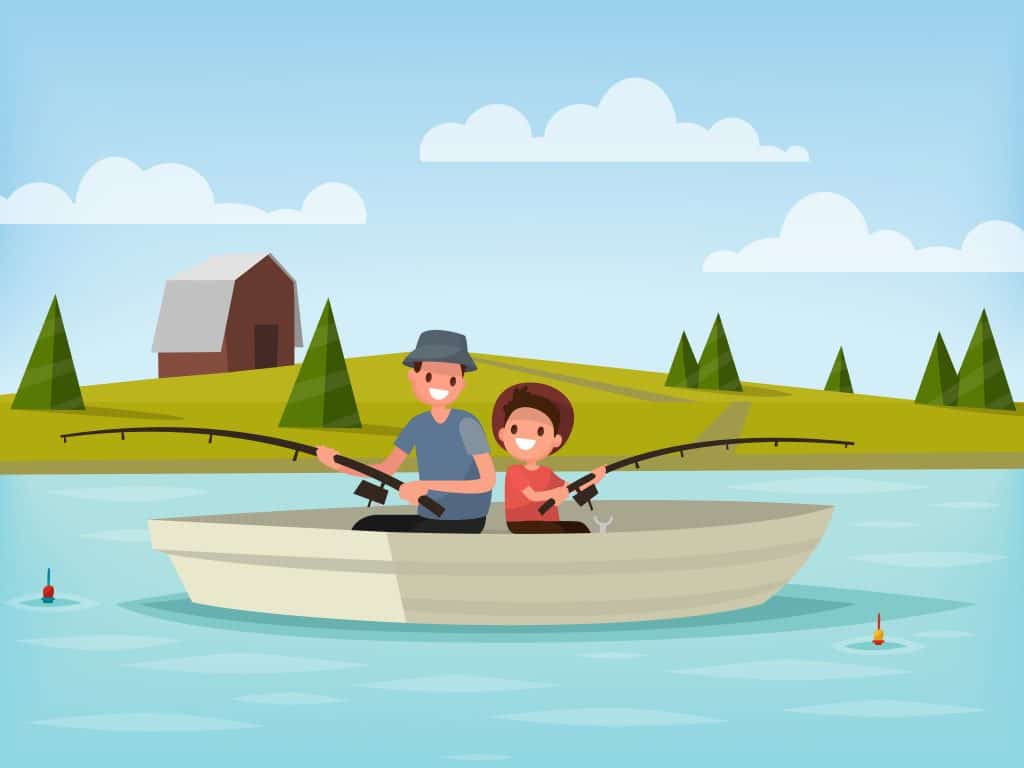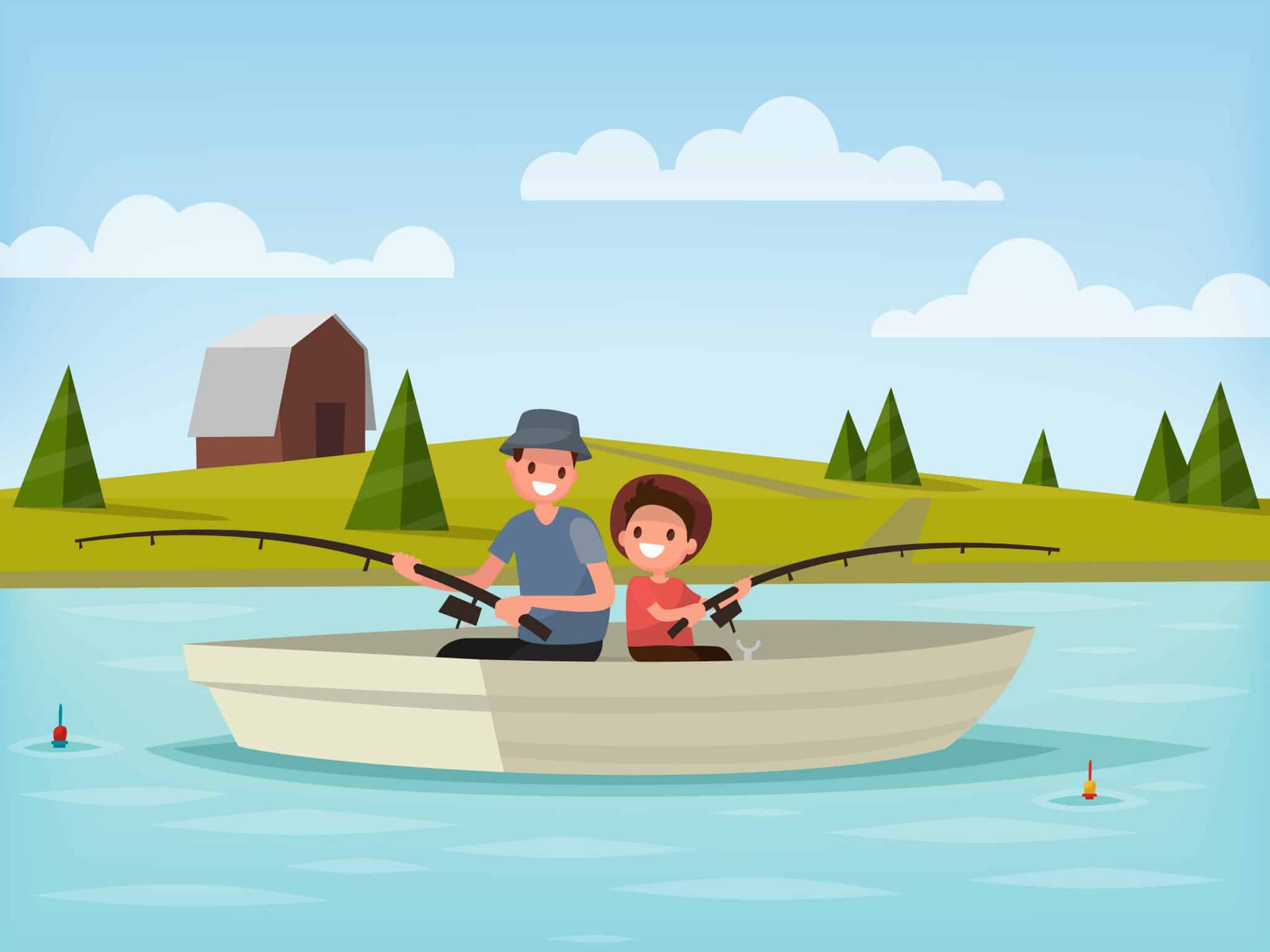 6. Don't Misinterpret "Success."
So what if you had a flat on the way to the lake or dropped your tackle box and spilled all the contents – or the dog ate your catfish bait or your toddler fell in the mud puddle?
If you spent the day together and had even one moment of laughter, you had a successful day. Never judge your success by the number or size of fish you caught but by the memories you made that day.
7. Bring a Camera
Take pictures – and plenty of them. Get close ups of a child who's got the giggles or even the one who's crying because a duck ate his cookie when he wasn't looking.
One of my favorite photos of my nephew was taken when he was about 4 years old and had gotten the fishing line tangled, became impatient and started to cry. Rather than waiting for a smile, I took the photo and every time I see it now, I laugh.
8. Don't be Impatient
Set time aside for the children and devote every minute of it seeing to it that they are having fun. When a child makes a mistake, try to remember when you were in that same learning situation and how it felt.
9. Safety First
Bring life vests that fit snuggly. A loose life jacket will come up over a child's head. Always keep the vest on when underway in a boat or kayak. Kids can burn fast in the hot summer sun so go early (has your child ever watched the sun come up?) or go late but avoid the heat of the day 11:00 – 4:00.
And consider taking a kids face shield. Safety is first in importance but I purposely listed it last so it would be fresh on your mind when you finish this article.
Taking Kids Fishing: Enjoy!
So, stay safe, have fun and enjoy a summer of fishing with your children! And continue reading about the future of fishing (hint: it's the kids) 🙂