Fluorocarbon lines are a good choice for a plethora of presentations where high sensitivity, low visibility, and a higher strength are required. These lines have less stretch and very thin diameters that are important for a number of fishing applications. Although braids are commonly used for surf casting, they are highly visible, so when combined with a fluoro leader they prove to be the best for surf fishing.
There are hundreds of fluorocarbon leader lines available in the market but we have researched the best ones for you so that deciding the right one becomes a breeze. Read on to know to explore the best fluoro leaders we have selected for surf fishing.
Quick Overview – Best Fluorocarbon Line for Surf Casting
The Best All Around Fluorocarbon Leader for Surf Casting
Pros
Virtually invisible under water
Has a higher sink rate in comparison with mono
Highly sensitive and will help anglers to detect the strike quickly
Cons
This line has does not have a good memory and may tangle with repeated usage
The new KastKing Kovert 100% fluorocarbon leader line is made in Germany using high manufacturing standards. This line works great in high pressured areas so is the best suited for surf fishing. The light refraction index of this line is equal to water and for this reason it becomes almost invisible in water. So, it helps in catching line shy fish as they will just focus on the bait without seeing the line.
The KastKing Kovert 100% fluorocarbon leader line is fast sinking and this ensures that you can keep the leader easily in areas where many fish are feeding and cruising. This line is also waterproof and so does not change its characteristics when wet. We can safely say that this product is ideal for surf fishing as it works well in saltwater conditions.
The KastKing Kovert 100% fluorocarbon leader line comes in two spool sizes that is 50 yard and 200 yards. This line is perfect as the main line or leader line that can be attached to braided or other superlines that have low stretch. Another great feature is that the package comes with line dispenser application so that your unused line remains inside and does not get tangled.
Features and Specs
Shipping Weight: 2.4 ounces
Color: Clear
Size: Leader
Material: 50Yard-50LB
Amazon
The Best Value Fluorocarbon Leader for Surf Casting
Pros
100 Fluorocarbon Leader
DSF – Double Structure Fluorocarbon
Best tensile strength
Least stretch
Cons
This line tends to break with repeated castings
If you are looking for a line that is extremely resistant to abrasion in saltwater conditions then the Seaguar Blue Label 25 Yards Fluorocarbon Leader is a good option. This line also has superior tensile strength and great holding capacity because of a high knot strength. Moreover, it has a high sink rate so that there is less slack between the surf rod tip and the lure. The best part is that it is relatively less expensive as compared to other fluorocarbon leaders available online so you get a good quality line that suits your budget.
Features and Specs
Size: 2-Pounds
Item Weight: 0.8 ounces
Shipping Weight: 2.4 ounces
Amazon
The Best Fluorocarbon Leader for Surf Casting with Exceptional Line Strength
Pros
Great line strength
Clear color that blends naturally with water
Strong abrasion resistance
Cons
This line may be slightly stiff and may cut into the knot when tying rigs
The Yo-Zuri HD Fluorocarbon Leader is popular among professional anglers. It is a high-density fluorocarbon leader that is manufactured in Japan using a proprietary process. This results in great line strength and abrasion resistance.
This fluorocarbon leader has high Invisibility and blends naturally with water. Moreover, the manufacturers have ensured that it is only invisible till the time it gets nicked or worn out. In case this happens, the particular section lights up in sunlight so that you can detect the nicks and scrapes effortlessly.
Moreover, this material is made to last longer and is highly resistant to different types of abrasions. Also, the Yo-Zuri HD Fluorocarbon Leader has low memory and can be managed easily because of its brilliant knot strength.
Features and Specs
Line Strength:8-pound test
Size: 30-Yard
Color: Clear
Shipping weight: 0.3 ounces
Diameter (mm): 0.283
Made up of 100% Fluorocarbon
Amazon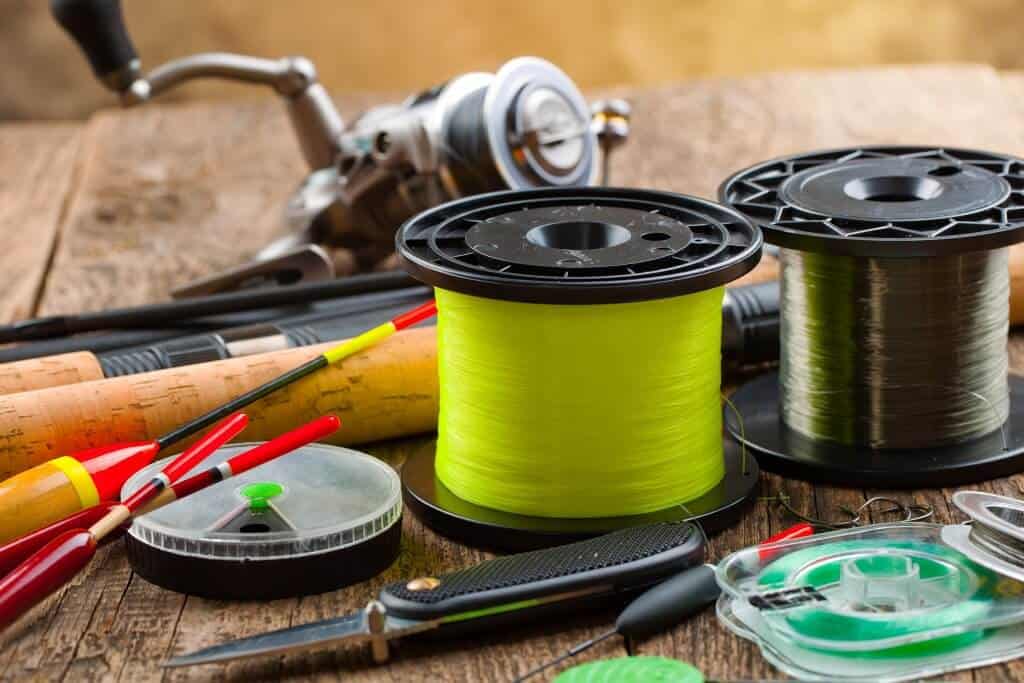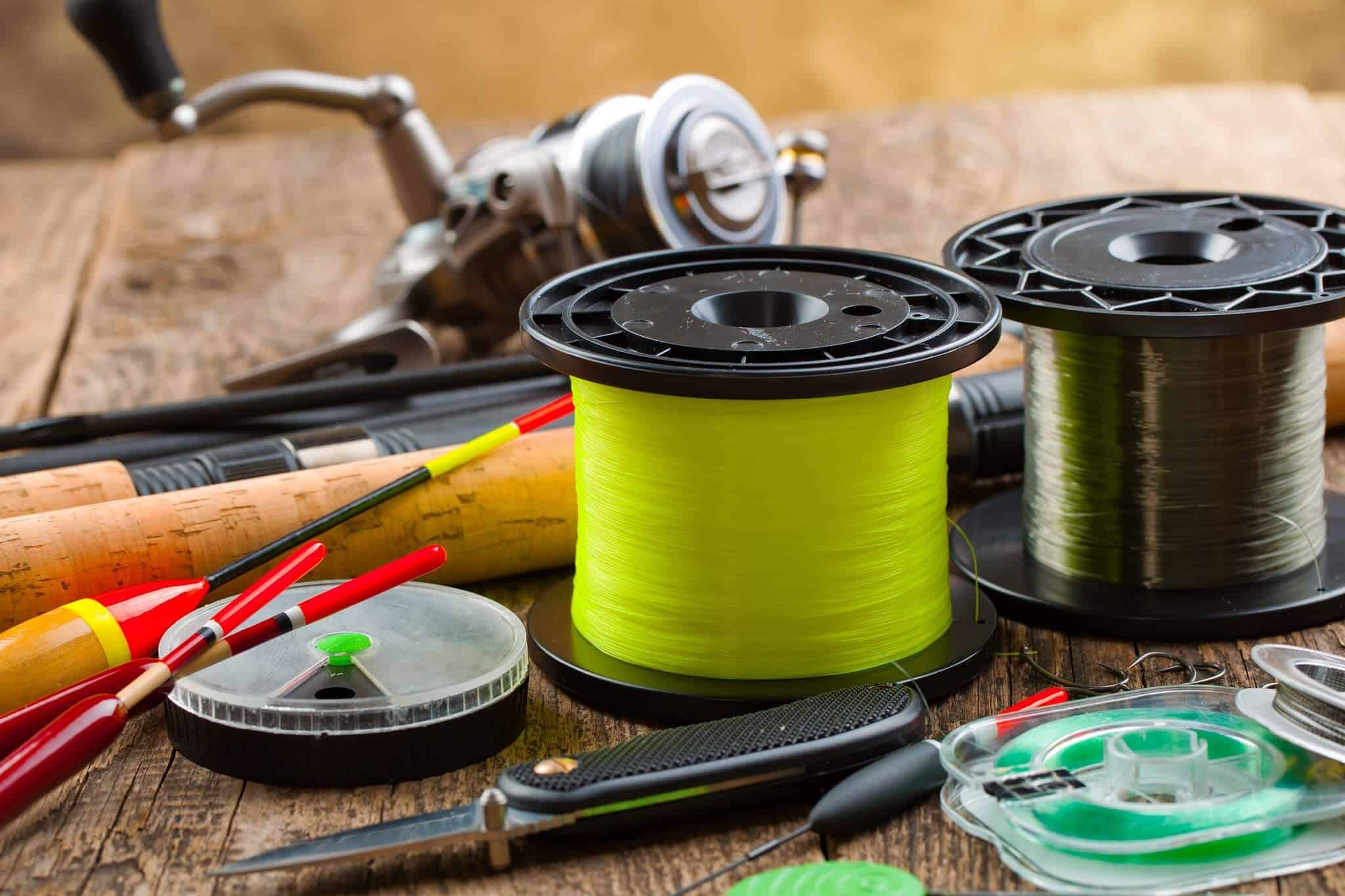 Other Options
Final Verdict
Fluorocarbon lines are great leader materials that can be attached to braid and can be also used for also spooling an entire reel provided one has sufficient experience. These lines are good options for surf fishing because of their smaller diameters, underwater invisibility, high abrasion resistance and great strength. Moreover, they work well with many saltwater species that are extremely suspicious of braided lines.
So, fluoro leaders provide the necessary divide amongst your bait and the braid in the spool. We suggest you to invest in a good fluoro leader so that you have an amazing surf fishing experience!