Monofilament lines are popular with recreational as well as seasoned anglers because of their low cost and durability. In order to make the most out of your fishing expedition you need to get the right monofilament line for your spinning reels that is both comfortable as well as lightweight.
We have made your job easy by reviewing the best monofilament lines for spinning reels that are available online. Let's take a look at each of these lines in detail.
Quick Overview – Best Monofilament Line for Spinning Reels
The Best All Around Mono Line for Spinning Reels
Pros
Maximizes efficiency on moving baits, topwater lures, and also while trolling
Good for many general applications
Unique paralleled roll track technology that keeps your line from digging in on the spool
Provides smooth casting experience
Cons
The line may become weak after repeated castings
KastKing monofilament fishing has a thin diameter and is one of the strongest monofilament lines available online.  Moreover, it is also abrasion resistant and works well as a leader for braided lines. This line performs well in different types of fishing situations whether it is big games and recreational fishing or saltwater and freshwater fishing. These lines are known to last longer than your average mono line.
KastKing employs the finest monofilament line manufacturing technology on 300 yard/ 275-meter spools that are available in a variety of line strengths so you can choose the right one according to the fish you want to catch and your fishing technique. This line comes in different colors such as clear, green, yellow, red and blue.
The keeper package is especially designed to protect the line and provides quick availability so that your efficiency on the water is maximized. Because of their durability these lines are sustainable as you will not have to invest in a new one anytime soon.
Features and Specs
Diameter: 0.2-0.5 mm/0.008-0.02 in
Test: 4-30 LB/1.81-13.61 KG
Length: 300-600 Yds/275-550 m
Material: Monofilament nylon
Amazon
The Best Value Mono Line for Spinning Reels
Pros
Good line strength that gives confidence and control
Shock resistant as its controlled stretch provides more fighting power
Resistant to abrasion
Cons
This line might get tangled up with frequent castings
Berkley Trilene Big Game Monofilament Custom Spool is another popular brand used by anglers worldwide because of its good strength and reliability. This line provides you good power when dealing with big game fish and is compatible to both freshwater and saltwater fishing. This line also provides you good control and is good for recreational anglers as it provides shock-resistance when the fish suddenly grab the bait.
The Berkley Trilene Big Game Monofilament Line is also very tough and does not break easily when it comes in contact with sharp and rough objects. Moreover, it provides good holding power because of a high knot strength. If you are looking for a mono line that is reasonably-priced as well as strong then the Berkley Trilene Big Game Monofilament line is the best choice.
Features and Specs
Diameter (in): 0.011
Pound test: 8
Spool size: 1/4 lb. Spool
The Best Mono Line for Spinning Reels with Exceptional Line Strength
Pros
Shock resistant for fighting line punishing gamefish
Tough for saltwater conditions such as coastal and offshore fishing
Has superb clarity and provides high transparency for ultra-low visibility
Cons
This line does not have a good memory
If you are looking for a line that has incredible strength and works well in both saltwater and freshwater fishing then Stren High Impact Monofilament Fishing Line is a great choice. This line is very durable and provides extreme shock resistance for hard-hitting fish so it is easy to be in control.
The Stren High Impact Monofilament Fishing Line is great for seasoned and professional anglers as it has a number of applications. It not only works well with spinning reels but is also great while trolling and casting with other reels.
Features and Specs
Thickness: .013 inch or .33mm
Pound Test:10
Spool Size:  1275-Yard
Amazon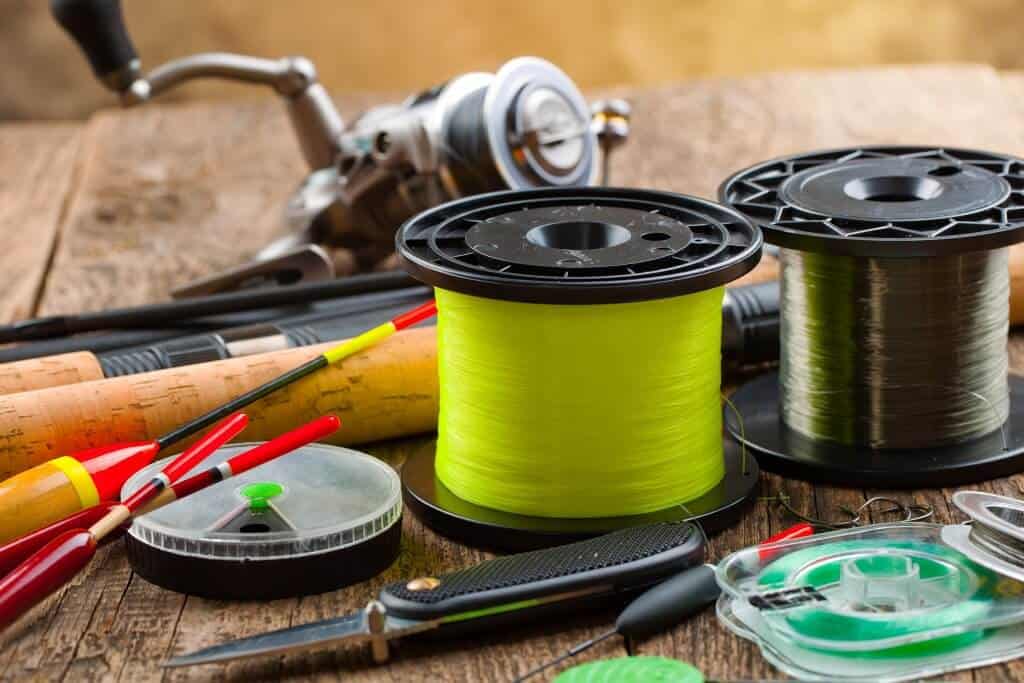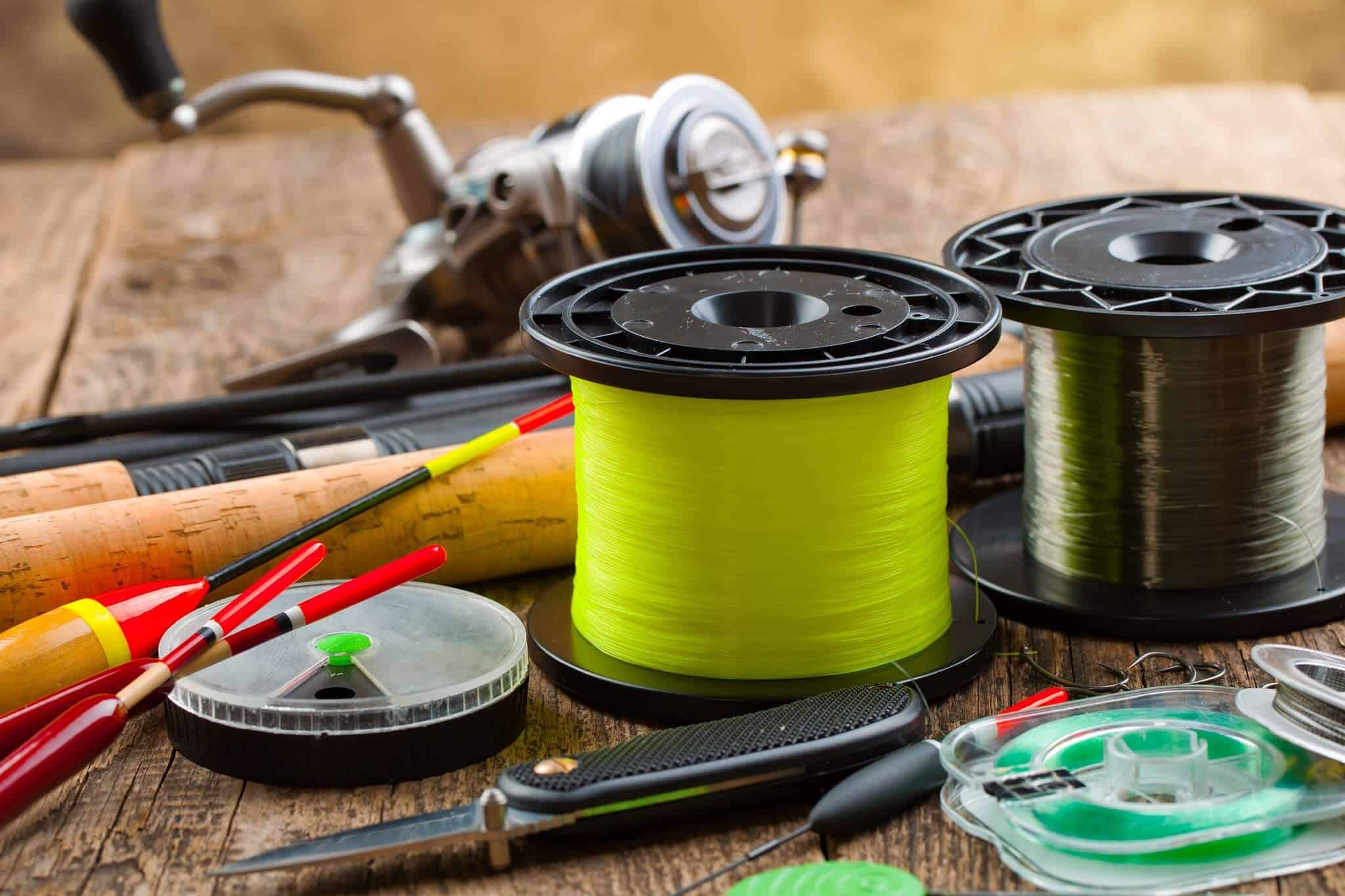 Other Options
Final Verdict
There are so many mono lines out there so we have reviewed the best ones to make your choice easy. However, we want you to know that although monofilament lines are cheaper, provide a smooth fishing experience and are easy to cast, they come with their own sets of limitations.
So, no matter which mono line you invest in these lines weaken when exposed to UV rays and have a shorter shelf life. This implies that if you use a mono line that has been sitting at your home for long it might not work well on your upcoming fishing expedition.