Mastering the use of a baitcasting reel is not as easy job and needs some patience. However, if you practice regularly and have the right line then it is easier to get the hang of this reel. Braided lines have minimal stretch and are very sensitive thereby enabling you to feel the strikes and bottom structures effortlessly. These lines work best with baitcasters and also help in detecting the action of the lures.
Searching for the right braided line may seem a daunting task as there are hundreds of options. However, we have narrowed down the best braided lines for your convenience. Read on to know more about each line.
Quick Overview – Best Braided Line for Baitcaster
The Best All Around Braided Line for Baitcaster
Pros
Pattern designed to blend naturally with open blue water conditions
Color-lock coating technology that lasts longer and helps in casting farther
Has Dyneema PE microfiber construction that makes it strong, smooth and round
Fluoropolymer treated microfibers that helps in shooting through guides faster
Whisper quiet for stealth attacks
Cons
Some of these lines have been poorly stored by the manufacturer as they might snap
SpiderWire Stealth Blue Camo is especially colored for blue waterbodies and for fishing in saltwater conditions. It features an improved stealth braid that has great strength and a thin diameter so that fish cannot spot your line easily. This line is highly sensitive and helps you feel the bites and structures instantly.
The SpiderWire Stealth Superline also features color-lock coating technology to prevent color fading and also helps in long distance casting. The line is made up of Dyneema PE Microfiber that is strong and smooth. The varying color pattern blends naturally with blue water rendering the line invisible.
Features and Specs
Product Dimensions: 5 x 4.2 x 1 inches; 1.6 ounces
Shipping Weight: 1.8 ounces
Color: Blue Camo
Size: 10/4 Pound Test-125 Yard
Amazon
The Best Value Braided Line for Baitcaster
No products found.
No products found.
Pros
Braided fishing line with a long-lasting color process
Light and resistant to water absorption
Strong knot strength
Thin diameter offers accurate casting
Superior abrasion resistance
Ultra-sensitive with minimum stretch
Cons
This line might snap under pressure when catching big game fish
If you are looking for a strong and abrasion resistant line that is also cost-effective then Mounchain 100% PE Strands Braided Fishing Line is a great option. This line is suitable for fishing around hard structures and has a unique color coating that does not fade away easily and also increases UV resistance. Additionally, this low memory braided line is highly sensitive and enables you to cast better and farther.
The Mounchain 100% PE Strands Braided Fishing Line also enhances your hook setting power thereby helping you land more fish. Moreover, it improves your casting experience by enabling you to pass the line easily through the rod guides. So, whether you are fishing in saltwater, fresh water, or ice this braided line has a great performance and a reasonable price.
Features and Specs
Shipping Weight: 0.8 ounces
Color: Dark Green
Size: 10LB – 547YDS – 500M – 4Stands
Amazon
The Best Braided Line for Baitcaster with Exceptional Line Strength
Pros
Multicolor line that helps in measuring the depth of the water column
Made from high-quality PE material with 8 strands
Strong abrasion resistance
Thinner diameter for faster cutting through water
Zero stretch and no memory
Cons
Two similar spools delivered to the customer had varied lengths
The RUNCL Braided Fishing Line has great line strength and durability, which makes it a good line for your baitcaster. It is made with good quality materials that provide powerful knot strength and more resilience. The braided fishing line is made up of 8 strands and has a higher abrasion resistance in comparison with a 4-strand braided line.
The RUNCL Braided Fishing Line is extremely sensitive as it features compact weaving and helps you feel a small bite very easily.  Its smooth plait does not have burr and this improves your casting experience. This braided fishing line has a smaller diameter that makes it easy for you to wind extra fishing line to your spool.
Features and Specs
Item Weight: 3.84 ounces
Color: A – 328Yds/300M (8 Strands)
Size: 55LB (24.9kgs)/0.32mm/4.0#
Amazon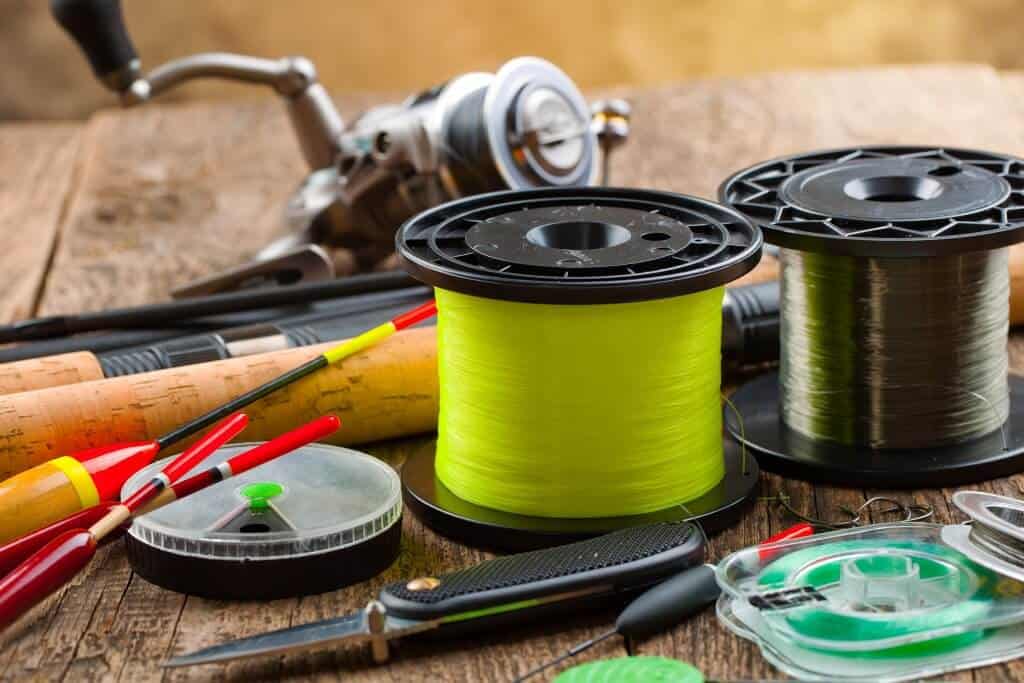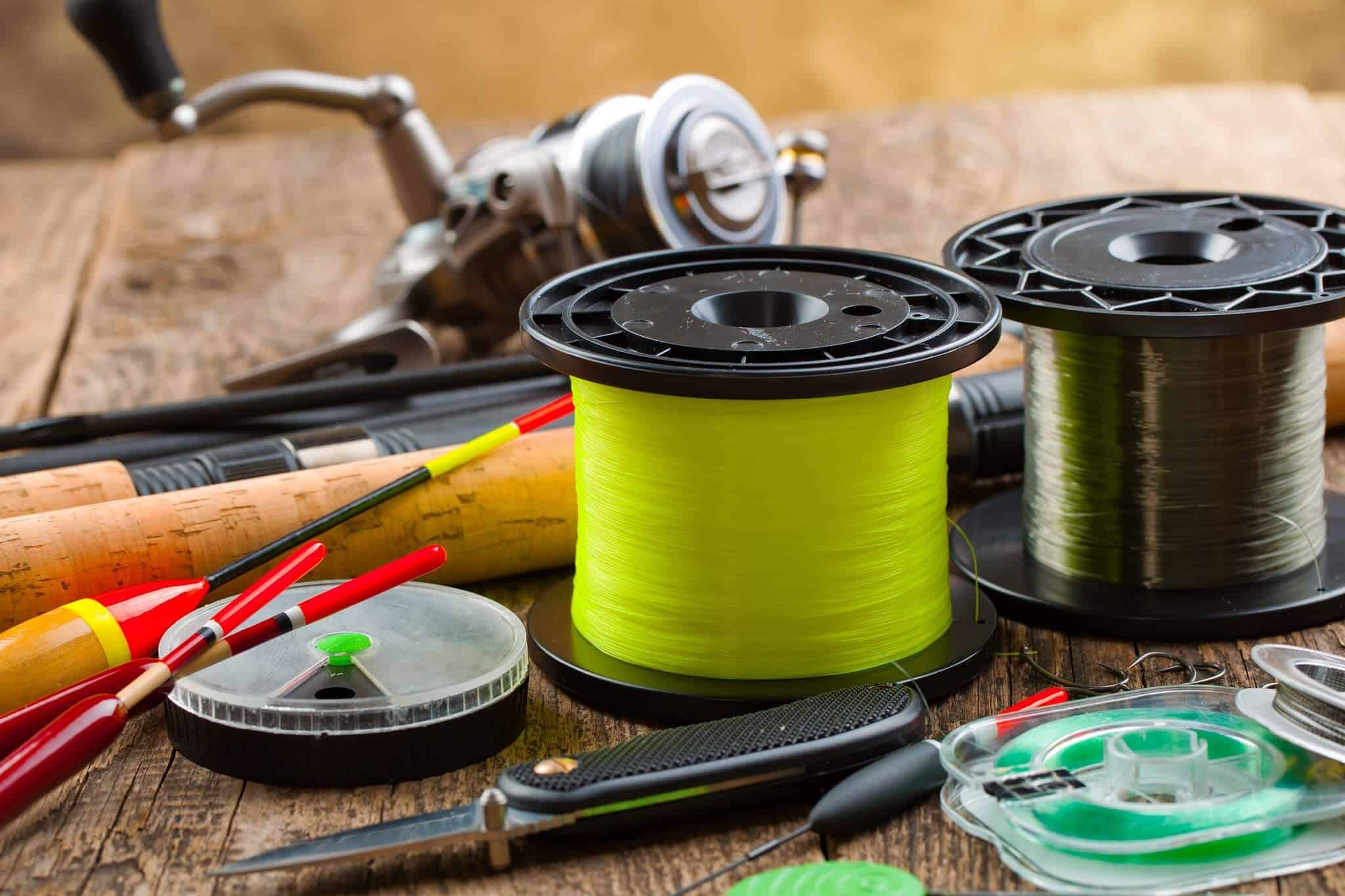 Other Options
Final Verdict
Braided line is considered as the best line for baitcaster fishing provided you choose the right line. We are confident that if you go with the options listed here you will not be disappointed.
So, what are you waiting for? Get the best braided line according to your requirements and gear up to have a fun fishing experience!