Are you looking to buy the best salmon fishing rod and reel combo in 2020? Can't find one that is up to your standards? Worry not, we are here to help you!
Quick Overview - Best Rod and Reel Combos for Catching Salmon 2020
How to know which salmon fishing rod and reel combo is the best? By learning the various features that make one product better than the others, of course.
This comprehensive buying guide will take you through the features you should base your final decision on.
Let's get started.
Features of Rod and Reel Combo
The Best Salmon Fishing Rod & Reel Combos – Our Top Picks
It doesn't matter whether you are looking to catch sockeye salmon or king salmon, you need the right fishing equipment to do so. If you don't have any knowledge regarding salmon fishing rod and reel combo, then you are going to have a hard time finding a reliable product.
To make your buying process more comfortable, we have put together compact yet comprehensive reviews of the best salmon fishing rod and reel combos available in the market today. The buying guide at the top will help you know more about the factors you ought to look at before deciding on the final product.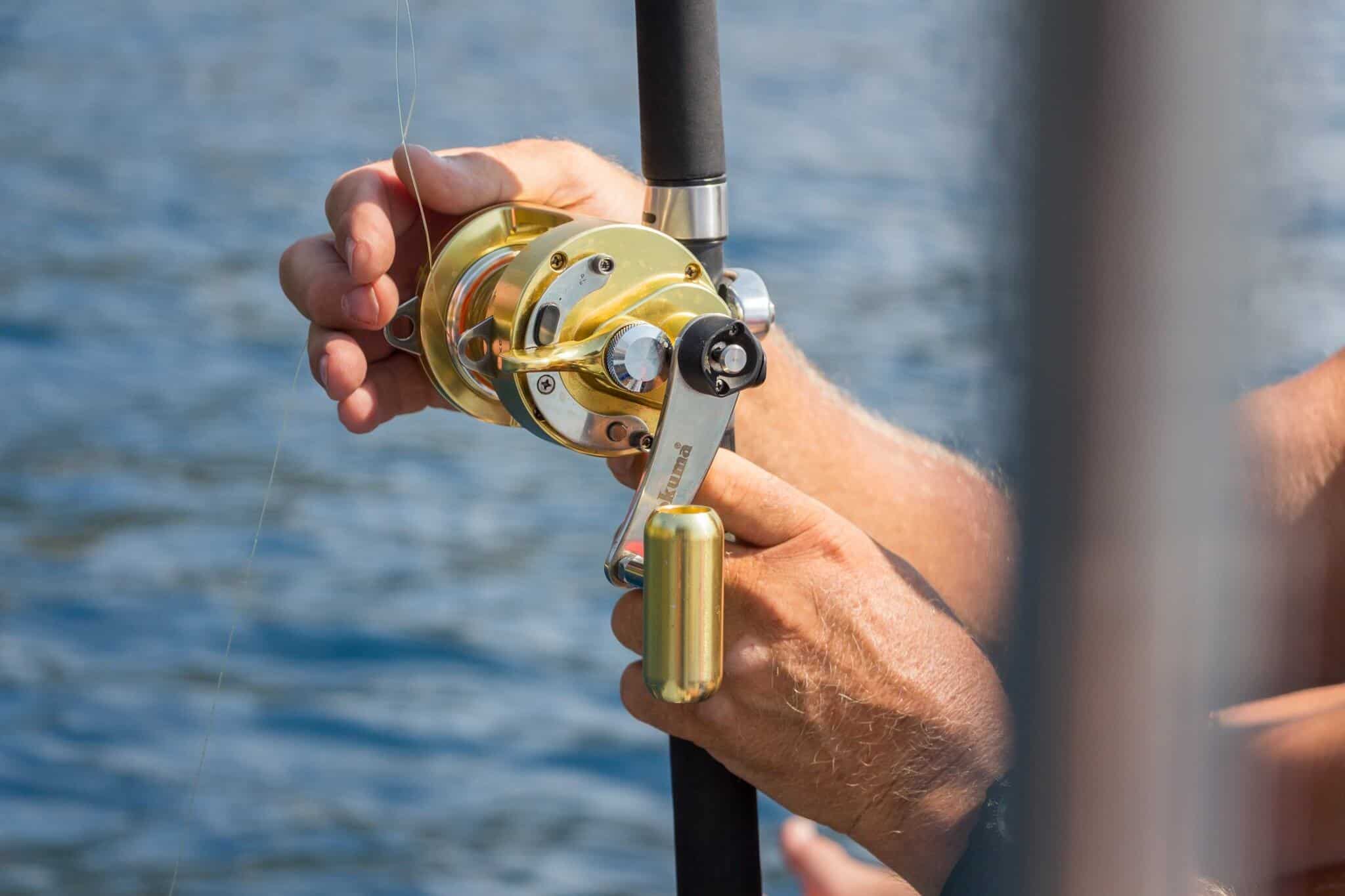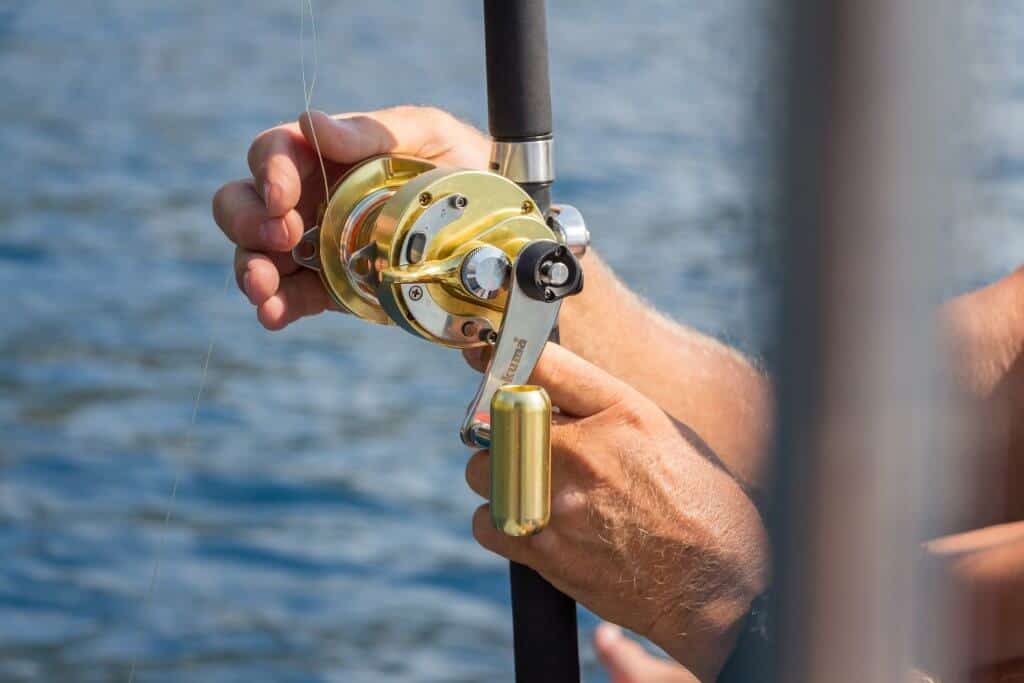 The Best All Around Salmon Fishing Rod and Reel Combo
2-piece rod
Great build
Power handles give great control
Thick rod
Double-footed guides
The reel has relatively low drag power
With this trolling rod and reel combo for salmon fishing, you get the maximum strength. This downrigger trolling rod is something that you can count on when salmon fishing. Due to its fiberglass construction, you can rest assured that it can withstand the harsh fishing conditions.
Few brands cater to the needs of modern fishermen perfectly. Okuma is one of them. They have been manufacturing some quality products for fishing salmon and other species for years.
This Okuma Trolling rod and reel combo is a saltwater alternative that can be used safely without the fear of corrosion.
Guides: Stainless Steel
Blank: Carbon
Handle: Cork/EVA
The Best Value Salmon Fishing Rod and Reel Combo
EVA rear handle
Durable
Triple-disc drag system
Smooth casting
Outstanding Price / Value
Some reports of the rod breaking after heavy usage
The KastKing Spinning Rod and Reel combo for salmon fishing are made of durable Toray IM6 graphite. Since it is made of graphite, it is pretty light as well. It is 8 ft. in length and has 5000 size reels. The rod is a 2-piece set. The power of the rod is heavy, while the action is fast. It has a contoured EVA handle. The stainless steel guides are durable and corrosion-resistant. The O-ring inserts work well with both mono and braided lines. Despite all this, it is a relatively cheap salmon fishing rod and reel combo!
The frame of the reel is made of graphite. The spool is of aluminum. It weighs only 13.3 oz. The gear ratio is 1.5:1, and the triple-disc drag system has a stopping power of almost 20 lbs. The 9 ball bearings are corrosion-resistant. There is a reverse ball bearing as well that helps in smooth retrieval and casting.
Spinning reel: Size 20
Length: 26."
Power: Light
Handle: EVA handle
Guides: Stainless steel
The Best Quality Salmon Fishing Rod and Reel Combo
Sealed Drag System
Nice Build
Durable
Anti-corrosion
The Spinfisher rod and reel combo is a high-quality product by Penn. The rod and reel combo is not only aesthetically beautiful, but it is also extremely durable and has a great performance.
The spinning reel frame is made of metal. The spool, along with the line capacity rings, is made of anodized aluminum. The reel has 5 stainless steel ball bearings along with one anti-reversal ball bearing.
The best thing about this rod and reel combo is the Slammer drag system that has 3 HT-100 washers. With its watertight design, you don't have to worry about water getting inside the gearbox or drag system.
The blank of the fishing rod is made of tubular glass. It has EVA lightweight grips. The guides are made of stainless steel. The inserts are of aluminum oxide. The rod provides the perfect balance between sensitivity, durability, easy casting, and comfort.
Frequently Asked Questions (FAQ)
There are various salmon fishing rod and reel combos out there. You can't look at all of them and then choose the one you think would work perfectly for you. If you know what features to look for, you will be able to make a better, informed decision.
Therefore, we have put together a comprehensive buying guide along with the reviews of the top 3 best salmon fishing rod and reel combos available in the market.
Hopefully, you will be able to find what you are looking for after reading this article. Finally, make sure to check out our 2 factors for successful salmon fishing!
Happy Fishing, Folks!