Are you looking for a fishing rod that will help you catch plenty of fish without your arms getting tired holding it for a long time? Take a look at the 3 best ultralight spinning rods for 2020 that we have reviewed below!
Quick Overview - Best Ultralight Spinning Rod 2020
Quick Comparison - Best Ultralight Spinning Rods
Preview
Best All Around

Best Value


Title
Daiwa Mini System Minispin Ultralight Spinning Reel and Rod Combo in Hard Carry Case
KastKing Calumus Ultra-Light Spinning Fishing Rods, Spinning-4ft 6in- Ultra Light-1pcs
Best All Around
Preview

Title
Daiwa Mini System Minispin Ultralight Spinning Reel and Rod Combo in Hard Carry Case
Best Value
Preview

Preview

Title
KastKing Calumus Ultra-Light Spinning Fishing Rods, Spinning-4ft 6in- Ultra Light-1pcs
Ask anyone who has tried an ultralight fishing rod, and you will find out that it is not only super easy to use but also easy to control. Not only that, you will have a lot of action when fishing with an ultralight rod. Even catching a smallmouth will give you an adrenaline rush as the fish tries to fight the hook and get away. It is excellent when you want to detect light strikes.
Ultralight rods have great sensitivity than the heavier ones out there.With light lures and lines, there is simply no alternative. But the million-dollar question is: How to know which ultralight spinning rod is the best one from amongst hundreds of other alternatives available in the market.
Don't worry; we are here to help. There are a few features and factors that make one product better than its alternatives. Let's take a look at what they are so that you will be able to make a better and informed choice.
The Best Ultralight Spinning Rod – Our Top Picks
Ultralight spinning rods are easy to control and use in all sorts of weather conditions. As technology improves, we find more and more models available in the market. It gets hard to choose one that is perfect for you in every regard.
As an adventurous angler, you'd want to pack very little gear with you when you go out to fish. Having gear that is lightweight yet effective is a great plus.
As you feel the drag system of the fishing rod starts to complain under the weight of the fish, the adrenaline rush you feel, knowing that you have a fight on your hand is amazing. Catching trout, bass, and crappie with the help of an ultralight rod will put a big smile on your face.
Let's see the 3 best ultralight spinning rods available in the market. To help you choose the best one out there, we have put together a compact yet comprehensive buying guide for your perusal as well.
Let's get started.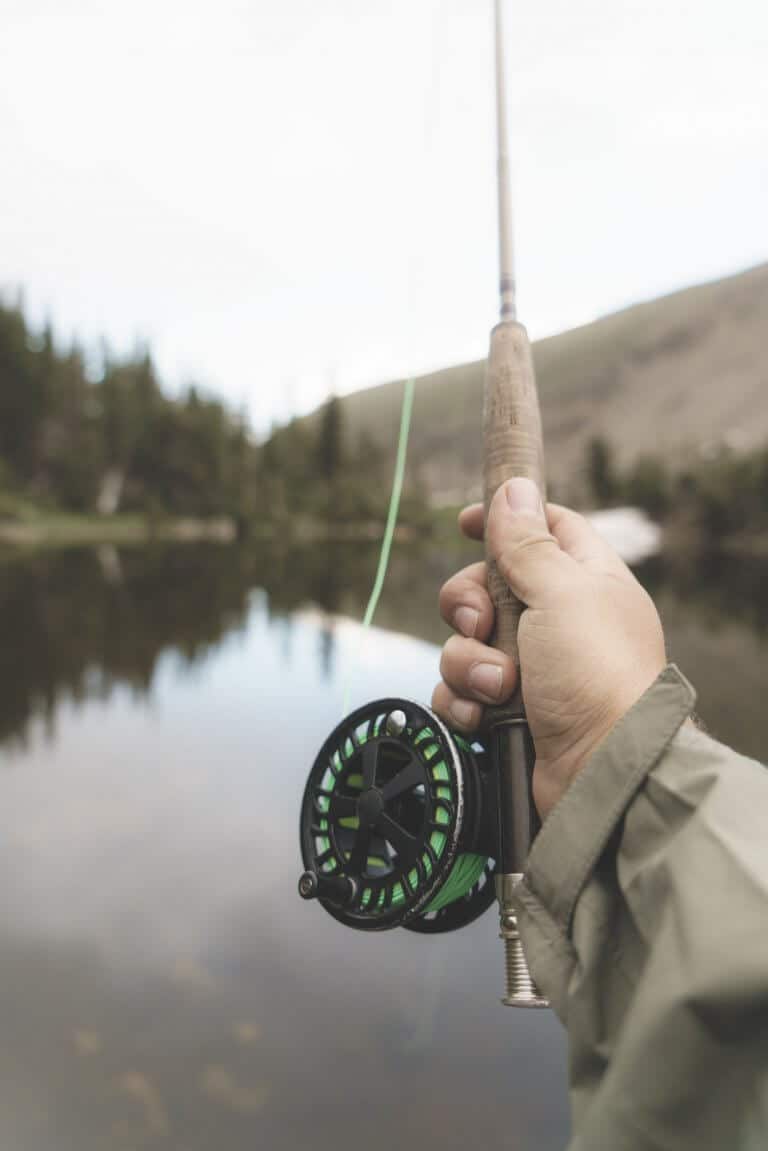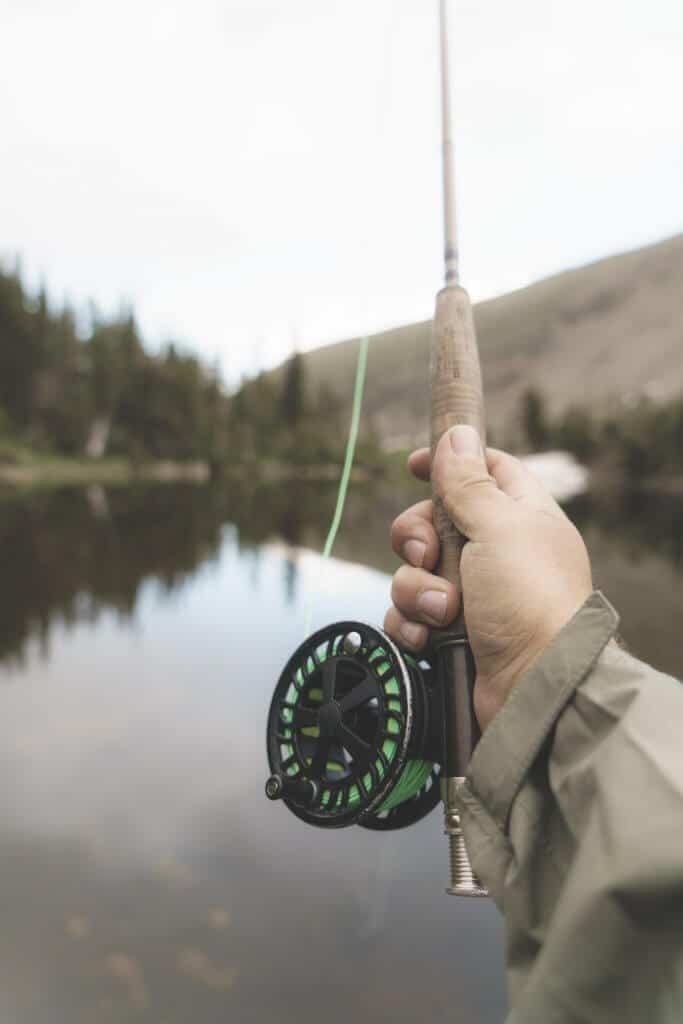 The Best All Around Ultralight Spinning Rod
Highly sensitive
Great design
Compact reel with Aluminum alloy body
Comes with a carrying case
Terminal tackle is not included
The first product on our list is the Daiwa Ultralight Spinning reel and Rod Combo. Equipped with an innovative  grip design, this fishing rod is very easy to use and handle. Although it is ultra-light, it is capable of handling walleye and other fish expertly without buckling under pressure.
It comes with a hard carry case that makes it easy for you to carry the rod around. It has an ultralight MS-S500T fishing reel that gives a comfortable casting. Moreover, you ger a manufacturer's warranty on the product as well that ensures that you don't face any problems with your fishing rod.
1-to-1 retrieve
GyroSpin balancing
Length: 4.5 ft.
Line Weight: 2-6 pound test lines
Lure Weight: 0.0625-0.25-ounce lures
The Best Value Ultralight Spinning Rod
Durable
Comfortable handle
Great balance
Lighter feel
Modern look
Great Price / Value
Some issues with the reel
The second product on our list is the Shakespeare Ugly Stik fishing combo. The balance and the feel of this product are second to none. Moreover, this fishing rod comes at affordable prices, making it the clear choice when looking for a cheap ultralight spinning rod.
The pole of the fishing rod is made from a combination of fiberglass and graphite. This provides you a lightweight spinning rod that is durable as well. Moreover, with the added sensitivity of the rod, you can rest assured that you will never miss a catch.
With its minimal weight, you will find that the Ugly Stik fishing rod is easy to use and maneuver. Because of its versatile design, you will be able to catch plenty of fish with the least amount of effort.
Two-piece spinning rod
Length: 5 ft.
7-year rod warranty
Spinning reel: Size 20
Power: Light
Handle: EVA handle
Guides: Stainless steel
The Best Ultralight Spinning Rod for Beginners
Ultralight
Sensitive
Great build
Smooth operation
Great drag system
Guides are slightly large
The KastKing Calamus Ultra-light spinning rod is ideal for beginners and amateurs. It has a super smooth casting. The drag system of this reel is pretty stable.
It is a decent quality reel for crappie fishing and that too at an affordable cost. KastKing is a reliable company when it comes to fishing supplies. This fishing reel is also another great product from the company with its durable and lightweight frame and smooth operation.
It comes in varying lengths and powers. You can choose the one which fits your requirements and needs. It has an ultra-light IM7 micro-polish blank along with a high-density graphite core. It has a 2-piece SKSS reel seat along with an EVA handle. It has 6 guides that are made of titanium frames.
Micro polish IM7 graphite blank
Length: 4 ft. 6 inches
Action: Ultralight
Frequently Asked Questions (FAQ)
The type of ultralight spinning rod you get will determine the kind of fish you catch and the kind of experience you have out there. To help you have an easy, comfortable, and enjoyable time, we have reviewed the best ultralight spinning rods. Moreover, the extensive buying guide will help you choose the best one on your own.
Ultralight rods have several benefits, especially if you are a beginner.
Happy Fishing, Folks!