Are you searching for the best ice fishing line for walleye, crappie and perch that is flexible, durable, and stiff? If that is the case, then you have come to the right place.
Quick Overview - Best Ice Fishing Line for Walleye, Crappie and Perch 2020
When it comes to ice fishing, your gear will be different from what you use to fish in other seasons, especially for Walleye, crappie, and perch. You usually need a particular ice fishing rod along with a reel of small diameter and some other equipment when ice fishing.
Ice fishing tends to put a lot of wear and tear on the fishing line, particularly when you are jigging. Buying a cheap mono from your local departmental store is not the right way to go there. Your ice fishing line needs to be abrasion-resistant, among various other things.
To make sure that your fishing line will bear the harsh conditions, will be strong enough to keep from breaking and fraying, will be able to handle the vertical style of fishing, you need to keep the following in mind.
Methods for Walleye Ice Fishing
The two methods commonly used for ice fishing walleye are dead sticking or jigging.
The three common types of ice-fishing lines are:
Fluorocarbon
Monofilament
Braided
There are co-polymer fishing lines and tip-up lines as well. Let's take a brief look at what they are and their pros and cons.
Buying Factors To Consider
The Best Ice Fishing Lines – Our Top Picks
When you are ice fishing, you will experience certain problems. It is certainly not an easy task to cast the line when it has been in the freezing waters for quite some time. It is very disappointing to have your reel freeze on you, and that's why you have to be very careful while choosing the ice fishing line that will help you get fast and smooth casts.
In this article, you will know what to look for in the best ice fishing line and impartial reviews of the top 3 best ice fishing lines. Let's go through the quick reviews of the top 3 best ice fishing lines for walleye, crappie and perch so that you can get to fishing with any problems and issues.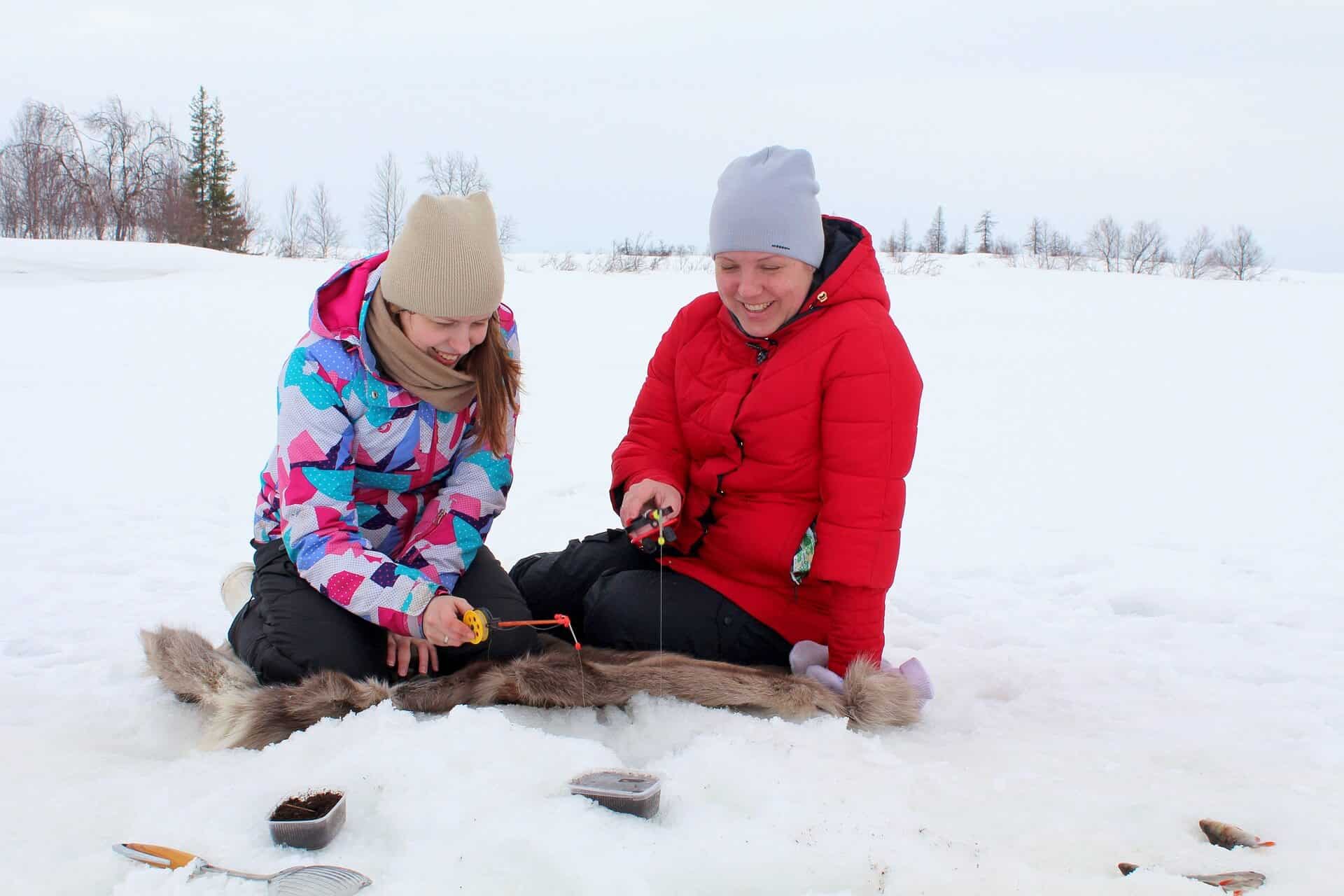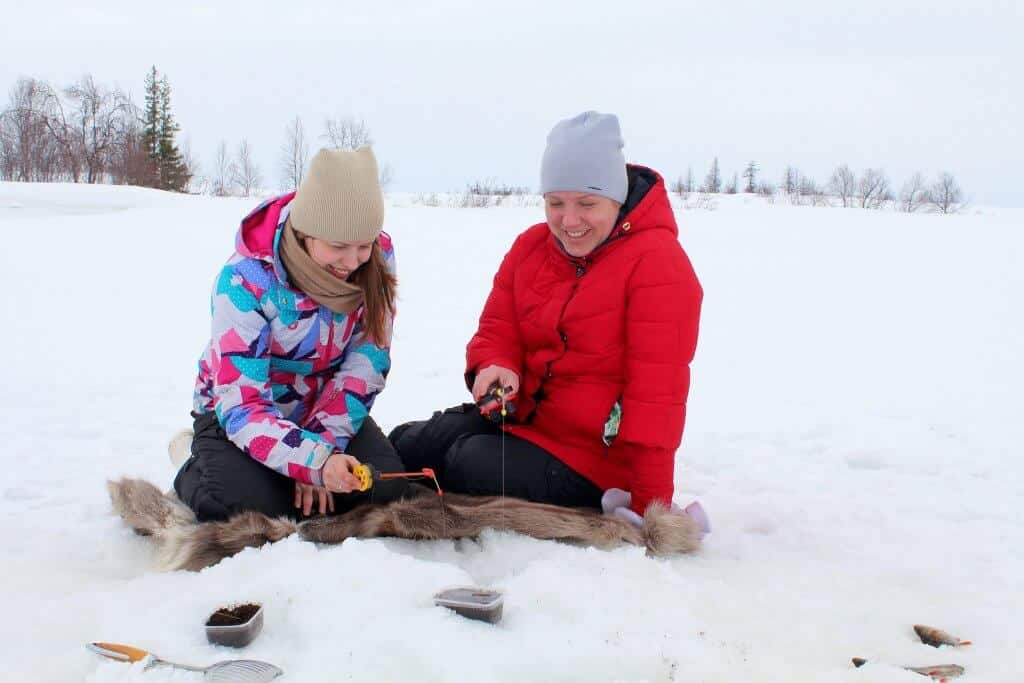 The Best All Around Ice Fishing Line for Walleye, Crappie and Perch
Easy to cast
Easy to handle
Low Memory
Good sensitivity
Abrasion-resistant
Changing lures takes some time with this line
The KastKing Braided Fishing line is perfect for ice fishing due to its low memory and high resistance to abrasion.
It comes in different thicknesses and strengths. The materials that make this ice angling line are top-notch when it comes to quality. The tensile strength ranges from 10lb-150lb. With high-strength braided strands, you will be able to cast better.
The round and smooth surface of the ice fishing line ensures that you have an increased cast distance, and you don't feel any backlash while angling. It is resistant to friction as well. Not only that, it is UV resistant as well, but this also adds to the overall durability and lifeline of the fishing line.
With low memory, zero-stretch and ultra-sensitivity, you can ice fish using this line easily, quickly, and tension-free. What makes this fishing line perfect for ice fishing is that it is super-thin in diameter and has a water-repellent coating on it.
The Best Value Ice Fishing Line for Walleye, Crappie and Perch
Works well under extreme conditions
Prevents water absorption
Durable
Clear
Low Memory
The second ice fishing line on our list is the Suffix Ice Magic. It works great when it comes to ice fishing since it is water-repellent and doesn't freeze when the temperatures fall below zero.
Ice also doesn't accumulate on the line. It is light in weight and has a low density. The line sinks pretty quickly into the water.
Since it is a clear fishing line, the fish will not be spooked by the line and will bite the lure easily. If you install the line properly, the fishing line will not tangle or coil as it has low memory.
Finally, it secures its spot because of its great price/value. It is a cheap ice fishing line, that does its job just great.
The Strongest Ice Fishing Line for Walleye, Crappie and Perch
Small diameter
Durable
Strong
Water Repellent
Abrasion Resistant
The Sufix ice braid fishing line has a small diameter and is very strong and durable. It has an 8-fiber construction that has 7 Dyneema strands and a Gore performance fiber, which adds to the strength of the line. It has high-sensitivity, which makes it perfect for ice fishing.
To ensure that the line doesn't freeze underwater, it comes with water-repellent coating. The line doesn't absorb water, nor does it allow ice-formation on the line. Moreover, it is resistant to fraying and abrasion. All these characteristics add up and make it a great ice fishing line.
Frequently Asked Questions (FAQ)