Just getting into fishing? Not familiar with any good brands? Looking for the best baitcasting reel for beginners in 2020? If yes, then you are in the right place!
Quick Overview - Best Baitcasting Reel for Beginners 2020
One has to be meticulous when looking for a good reel. But, when it comes to a newbie, how should you know what to look for in the best baitcasting reel for beginners? There are so many options to choose from that it can overwhelm anyone. We have discussed a few features that will help you choose the perfect product.
It is hard as a newbie to figure out what is best for you. This guide will help you go through all the checklist points that you should look for in a good baitcasting reel and a few of our very own recommendations to help you.
Types of Baitcasting Reel Profiles
Braking is a very crucial function of a fishing reel. It helps you to keep your line in check and not become tangled or backlash. There are 2 types of braking systems.
Centrifugal system
Magnetic system
Centrifugal system takes less time to get adjusted to, while the magnetic system takes a while. Some companies have put out products that utilize both centrifugal and magnetic systems.
The Best Baitcasting Reels for Beginners – Our Top Picks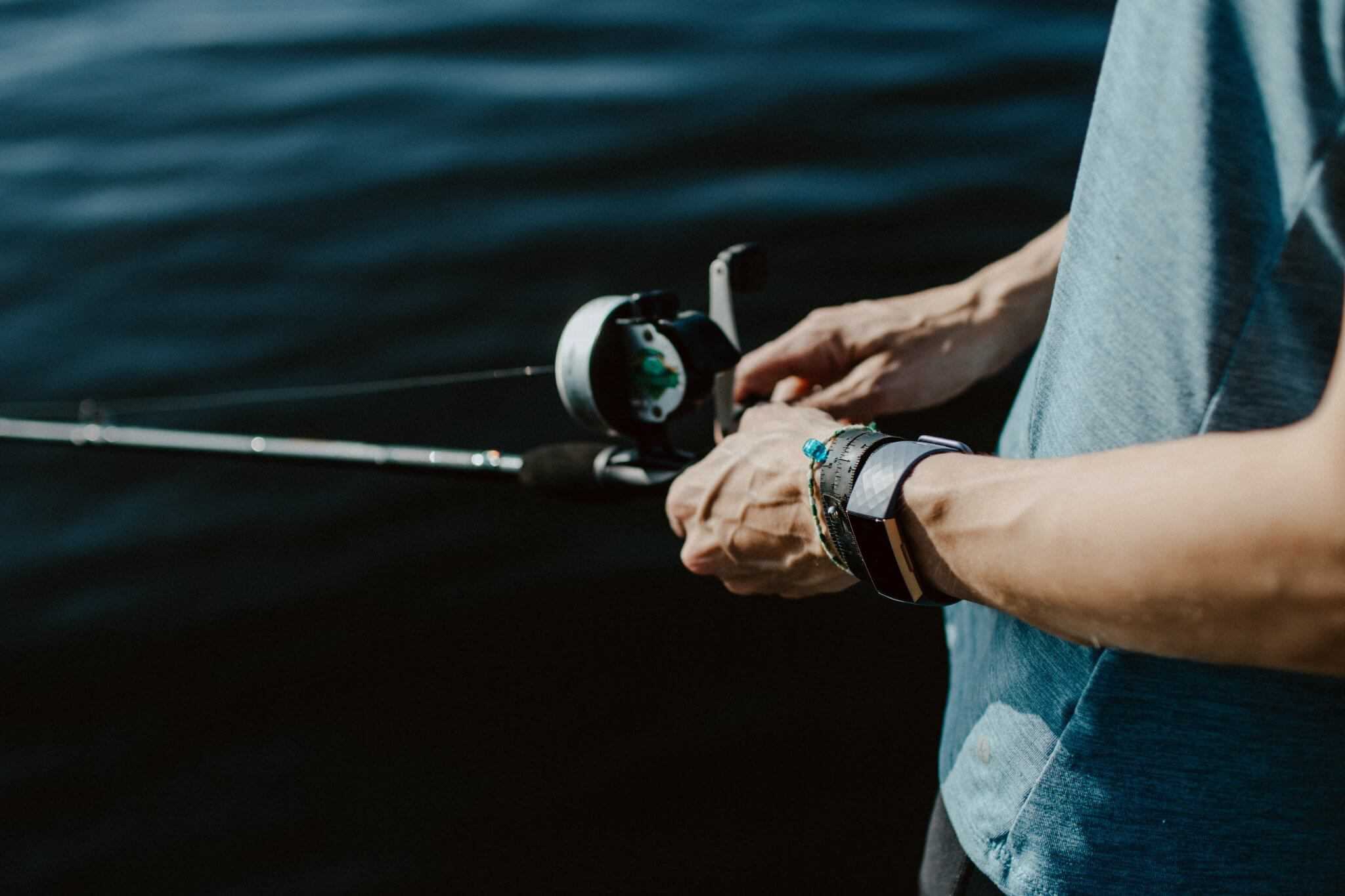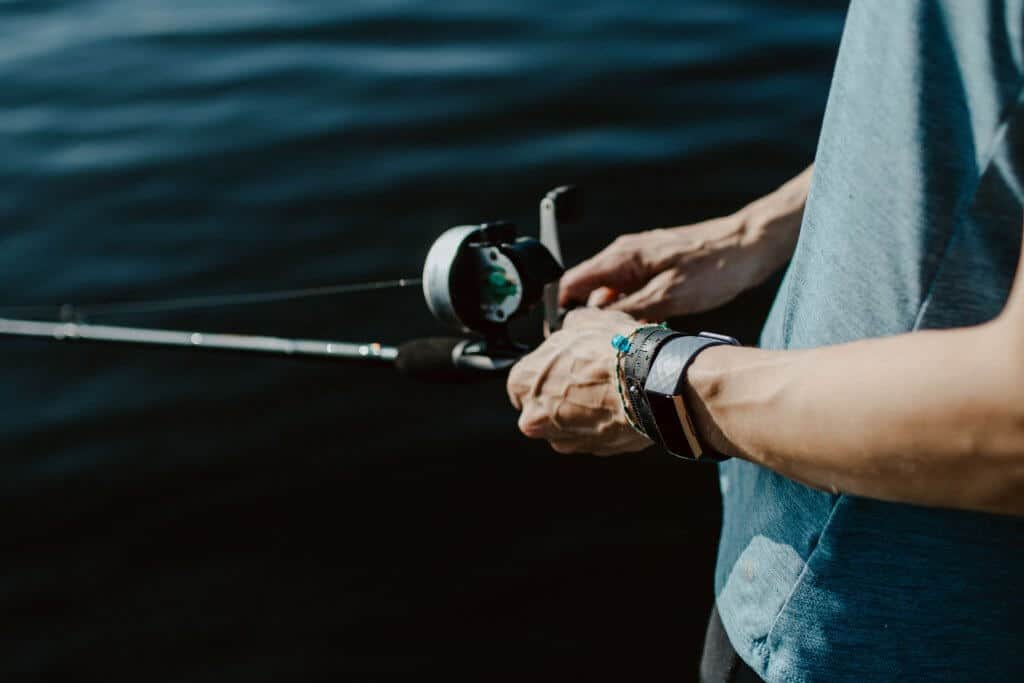 The Best All Around Baitcasting Reel for Beginners
Sleek design
Smooth functioning
Sealed ball bearing
Only for right-handed people
The DAIWA TATULA baitcasting reel has a high drag power ranging up to 13.2 pounds. It also has a high-performance gear ratio of 6:3:1, which is pretty standard for a beginner baitcasting reel. It has 7 ball bearings plus 1 roller bearing.
The light and comfortable design come with high strength and power. It provides maximum cast control and has a high drag force capability, making it a great option if you plan to go for salmon!
In general, it is quite simply a very solid choice for a baitcasting reel for beginners.
The Best Value Baitcasting Reel for Beginners
Durable
Compact design
CNC hollowed spool
High-performance gear ratio
Great Price / Value
Not the best for Saltwater Fishing
The PISCIFUN Baitcasting reel contains a 4-disc carbon fiber washer that provides up to 18 pounds of stopping power. It comes with Hamai cut brass gear that ensures good reeling strength. It does have a low profile frame structure, which is great if you're starting new.
It has a robust and non-slip carbon fiber crank handle. This means that if you're wearing gloves or your hands get wet, your reel handle won't slip from your hands. This reel is an all-in-one reel that has a high-performance gear ratio of about 7:6:1.
It has a dynamic brake that works on the principle of the centrifugal braking system. The braking system has 6 pins that enable jamming. It also has an adorable, small, and compact design that fits right into the palm and is easy and comfortable to use and comes at an amazing price, making it the best cheap baitcasting reel for beginners.
Also, it has an oversized line guide that is helpful in long-distance throws. The oversized line guide helps to control the wiggles and shakes in the fishing line when the fish tries to get away. Possibly the best and unique feature is that it has CNC hollowed spool. The spool comes with the ability to move faster than average reels, so it handles light lines and lures better than traditional fishing reels.
The Best Baitcasting Reel for Beginners: Editor's Choice
Anti-corrosion ball bearings
Small structure
Durable
Takes a while to get used to
This one has a compact design, and the advanced Royale legend reel claims to deliver pro-level tournament performance. The reel has a small frame structure and can easily be held in the palm when fishing. It also comes with a swing-wing twist open cap that can be removed or placed easily.
The different gear ratio models are color-coded with individual colors so that they are easy to distinguish. The ball bearings are made of stainless steel. Each bearing is coated with anti-corrosion coating, which ensures the longevity of the reel.
The product has hardened aluminum main gears that provide the durability of the reels. This reel has a drag power of 17.6 pounds. The magnetic brake system is pretty advanced. This product features brass pinion gears and worm drives for strength and better performance.
Frequently Asked Questions (FAQ)
If you're new to the sport, shopping for baitcasting reels can be an intimidating task at first but not to worry. Baitcasting reels are a crucial part of fishing. Not only do they keep the fishing line smooth but also give you extra control over your reel so you can keep the lure at whatever position you want. Reels come in all shapes and sizes, so; there is definitely something for everyone out there.
Hopefully, we have covered everything that you need to know before buying the best baitcasting reel for beginners. Keep these points in your mind, and you will be better prepared for when you go shopping for reels.
Happy Fishing!