If you are a fan of saltwater fly fishing, then you need a very strong, long-lasting, and good reel that you can rely on. Here are our choices for the best saltwater fly fishing reel for the money in 2021!
Quick Overview - Best Saltwater Fly Fishing Reel 2021
Quick Comparison - Fly Fishing Reels for Saltwater
Preview
Best All Around
Best for Travel
Title
Orvis Hydros SL Fly Reel Black Nickel, V
Redington BEHEMOTH Fly Reel
Sizes Available
4-5, 5-6, 7-8, 9-10, 11-12
Best All Around
Preview
Title
Orvis Hydros SL Fly Reel Black Nickel, V
Best for Travel
Preview
Title
Redington BEHEMOTH Fly Reel
Sizes Available
4-5, 5-6, 7-8, 9-10, 11-12
Saltwater reels require some extra toughness as compared to freshwater reels. There are a variety of reels available in the market, but the problem is to choose the one that suits your budget and fishing style. You can buy a cheap fly reel or an expensive one, but here money is not the only factor you should be concerned about. More than that, you must learn about important factors while buying a reel.
The Best Best Saltwater Fly Fishing Reels – Our Top Picks 2021
We have compiled the reviews on some of the best saltwater fly-fishing reels you can find. These manufacturers are not without reason on the top 10 list of fly fishing brands. Plus, we have also discussed the most important factors you should consider. Without further ado, here are our top 3 reviews on the best saltwater fly-fishing reels. Find out how each of the reels works and if it is the right choice to buy according to your budget and style.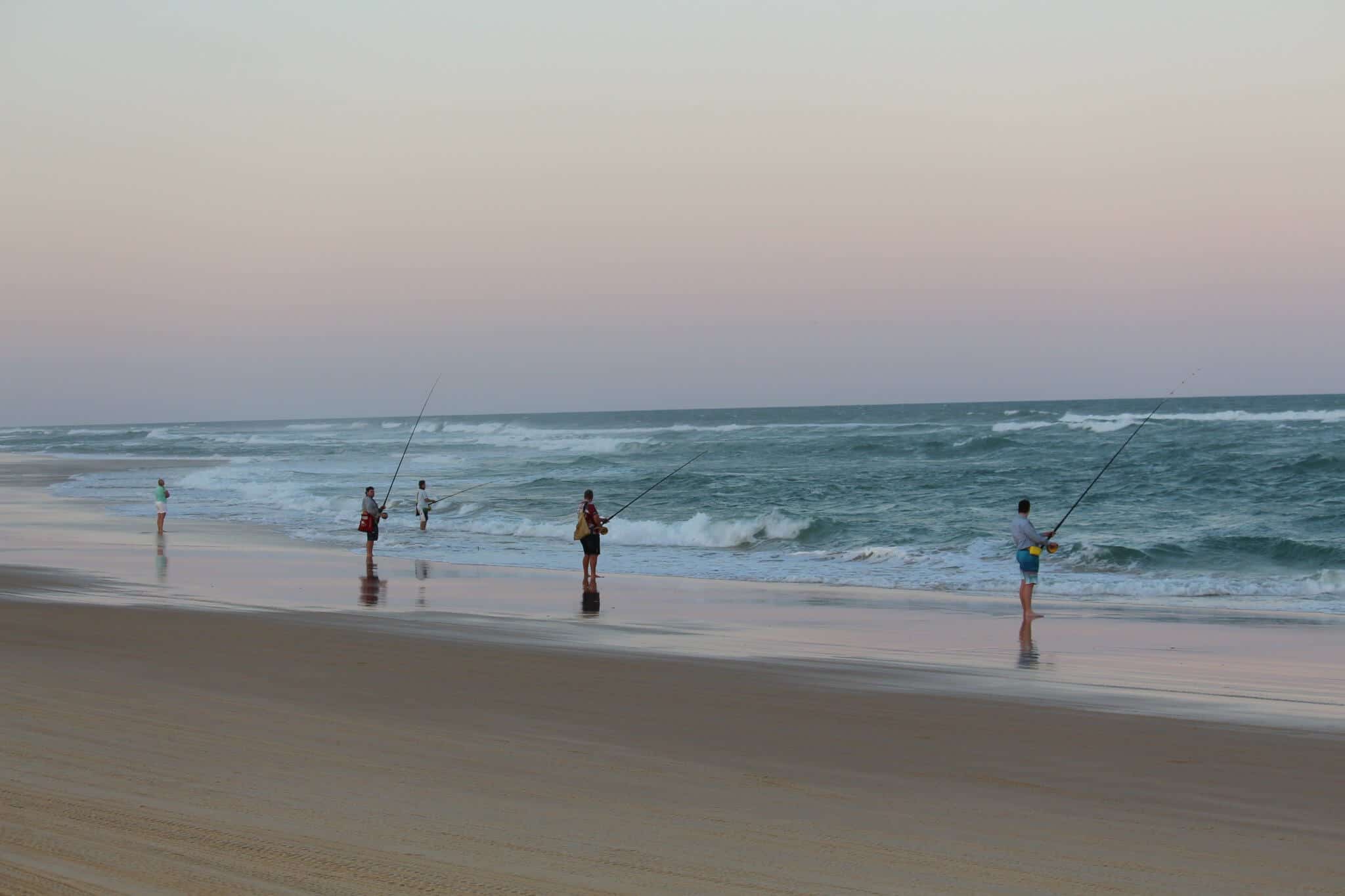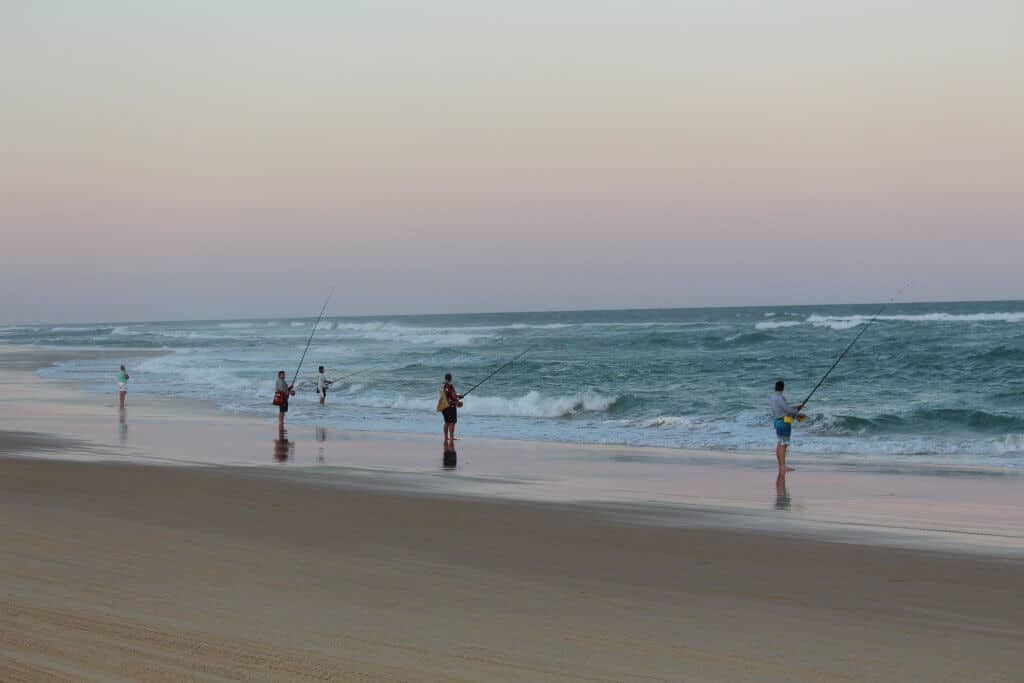 The Best Saltwater Fly Fishing Reel
Fast line retrieval
Sturdy but light in weight
Easy to carry
Smooth
Anti-corrosion
The first on our list is Orvis Hydros SL. It is best known for its high-quality finish. It has never disappointed its users when it comes to saltwater fly-fishing. The Hydros has a proper service system to make the reels light in weight, better and bigger, especially for saltwater fly-fishing. The design of this reel is strong, tough, and long-lasting.
Also, Orvis has done quite a great job in eradicating the non-essential weight from the reels and has improved so much over time. These specifications helped Orvis Hydro SL reel to stand in the competition with other reels in the market.
Also, the product quality is strong enough to perform flawlessly in saltwater fly-fishing. And at the same time, it's light in weight, which makes it easy to travel with to the fishing spot. You are getting so much in quite a reasonable money.
Some of the other features of this reel are sealed disc drag system, adjustable drag, fast line retrieval. All these features make Orvis Hydros SL reel best pick for saltwater fly-fishing. It is easy and delightful to use this reel; also, the cherry on the top is super smooth. If you are the one who is looking for a reel that has the best balance between durability, strength, toughness, and smoothness, then this beauty is just the perfect gear for you. Add this on your list right now.
The sealed disc drag system
Aluminum body
Large Arbor and a narrow spool
3X stronger drag
Asymmetric drag Knob
The Best Value Saltwater Fly Fishing Reel
Light in weight
Affordable despite quality
Corrosion-resistance
Smooth drag
Not fully sealed
Can change from light to heavy drag accidentally
It is very easy to ignore this reel at this price because it is very low as compared to other reels, but you must give it a second look! It is practially unheard of how Piscifun Sword is so affordable and has a high-end finish at the same time, making it THE choice for a cheap saltwater fly fishing reel.
As it is made from CNC machined aluminum alloy, its strong, light in weight, and is corrosion-resistant. The Arbor of this reel is designed in a way that gives you a smooth drag and fast line retrieval. The whole product is up to the mark, but there is just a small flaw in the design is that it is very easy to turn the drag knob from heavy to light accidentally.
But again, for this affordable price Piscifun Sword is a perfect pick, especially if you are a relative beginner or do not have a larger budget to spend on fishing gear. It gets the job done beautifully and offers all the features a beginner or intermediate angler will need. At the same time, fly-fishing with the reel not being fully sealed, you must be very careful with the cleaning of the reel for the maintenance and durability of the gear.
CNC machined aluminum alloy made
Mid-arbor construction design
Easy-grip and strong building
The Best Travel Saltwater Fly Fishing Reel
Eye-catching design
Pocket-friendly price
V-shaped spool
Easy to travel with
The drag knob is not very long-lasting
This reel is best made for anglers looking to catch heavy fish. It is one of the best saltwater fly-fishing reels. Redington Behemoth is on top right now in production, and you will be amazed at how it works. It performs like no other reels.
It's power-packed wow performance won't let you down in catching a large salmon or tarpon. The toughness, strength, and the drag of this product are just beyond belief. Plus, you'll have no hindrance in landing big fish with this reel as it works wonder. These reels are perfect for anglers, no matter beginner or professional. Moreover, the price is so pocket-friendly makes saltwater fly-fishing easy for anglers having budget issues.
Redington Behemoth reel having large Arbor and V-shaped spool allow anglers to catch large fish and gives plenty of control when fish tries to run away. Unique spool shape saves you from irritating line memory when you cast your rod. And, it is the best choice to balance out the tough 10wt or 12wt rods or even bamboo rods!
No doubt, it is one of the well-designed and well-constructed reels and has a very high-end finish. The only drawback is that its drag knob can be shaky at times. It is a little less in quality as compared to the rest of the product and not very light in weight as well, which is not good. Despite all these factors, we still consider Behemoth one of the best reels for saltwater fly-fishing. It is easy to travel with Behemoth and serve any angler beginner to pro well in saltwater fly-fishing.
Adjustable drag made from carbon fiber
The unique die-cast construction style
Large Arbor design speeds up retrieve
Easy drag knob adjustment
Best Saltwater Fly Fishing Reel - Frequently Asked Questions (FAQ)
No matter if you are a beginner fly fisher or a pro fly fisher heading out for saltwater fly-fishing, you make sure to have the perfect fly reel with you. Saltwater fishing is quite different from freshwater fishing, so you should read up on this first. See this article if you are looking for a freshwater fly reel.
The guide is pretty much straightforward and explains all the major factors you should keep in mind while buying a saltwater fly reel.  Now its time for you to get your hands on the model you think is best for you. And get out in the field for some extraordinary fishing!