When exposed to particular elemental challenges, fishing can sometimes become long, tedious and tiresome. However, with equipment like the best face shield for fishing, it can turn a lot more fun and enjoyable.
Quick Overview - Best Face Shield for Fishing 2021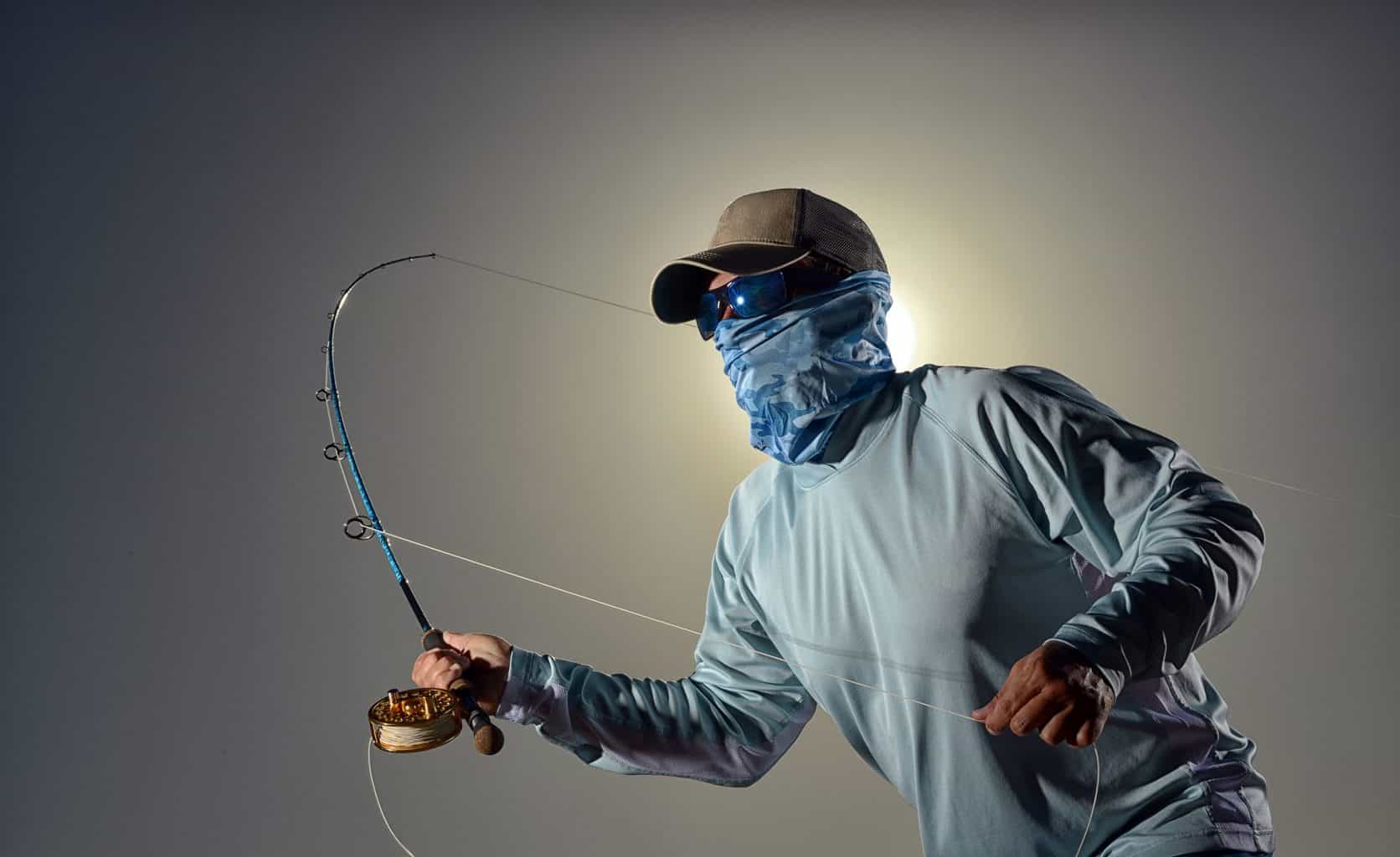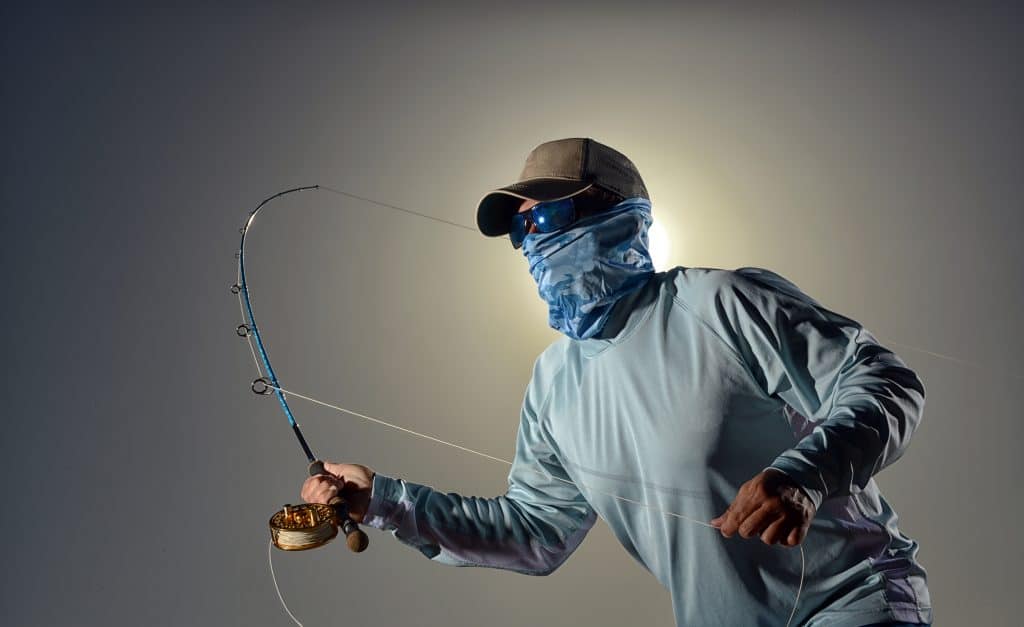 A good angler is a prepared fisherman with the right and reliable tools. Proper knowledge on why and how to use the tools and gear effectively is necessary. It is also vital that you should be able to discern and purchase only quality equipment.
The Face Shield for Fishing – Our Top Picks 2021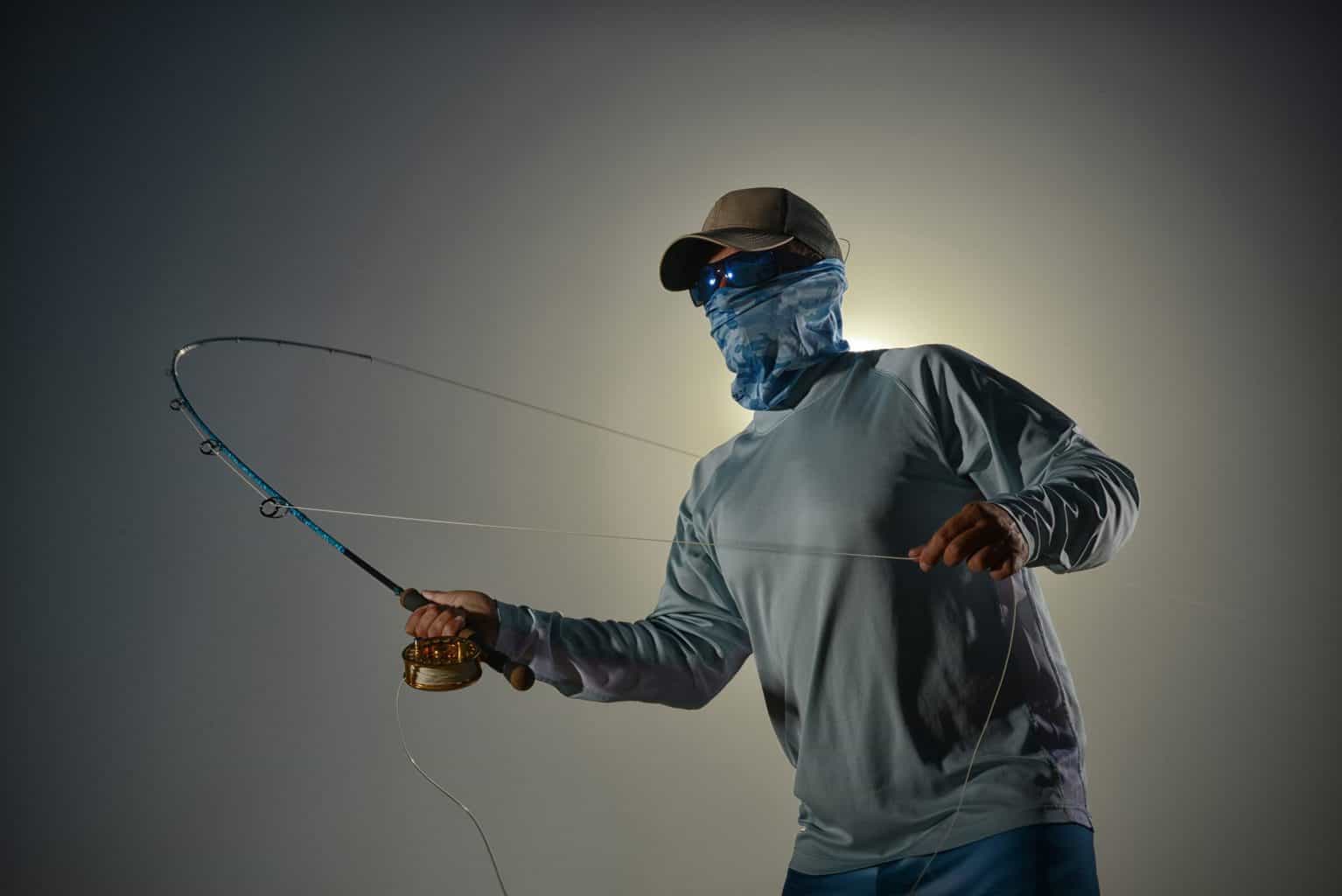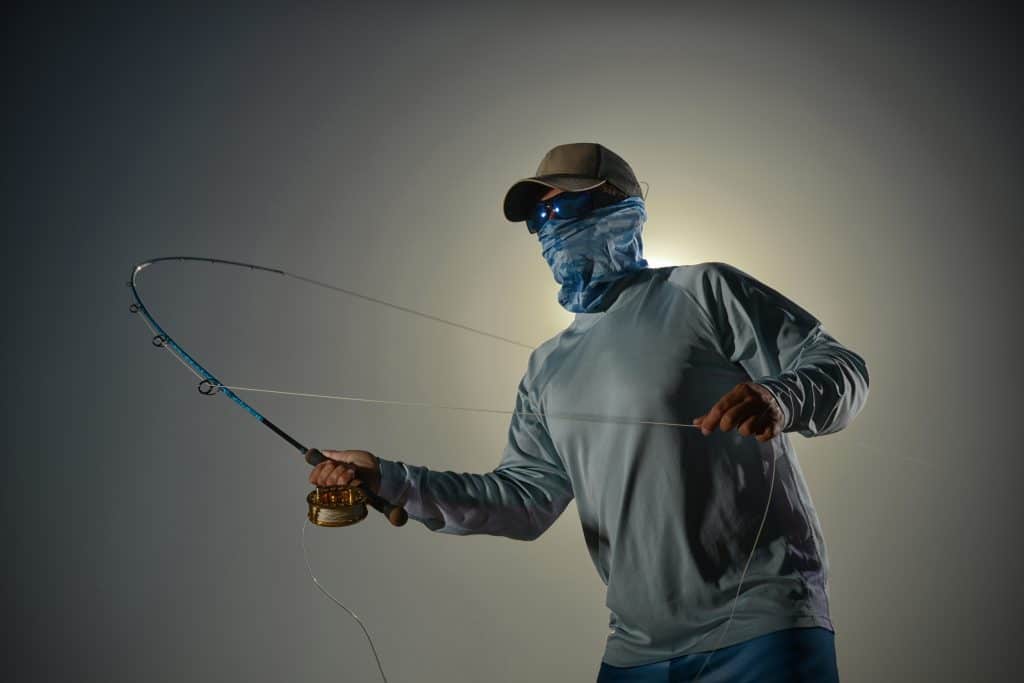 The Best Face Shield for Fishing
The prints and design are excellent and up to date with the latest trends.
The fabric material is of good quality polyester microfiber.
The product is long-lasting, soft and light.
It helps to cool the temperature of the skin and is very breathable.
The size is not adjustable and it is only for adults.
The price is higher than for some other face shields.
It is a multifunctional face shield that is of 100% Polyester Microfiber which has UPF30+. The material is seamless and is one size for all adults. It gets rid of moisture efficiently and is resistant to stain. The dimensions of the product are 10.5 x 20.5 inches, and they weigh about 1.3 ounces. Unlike some fabrics, it does not give off any foul odor, instead helps in controlling it.
With top-notch material quality and designs, it is an ideal face shield that you ought to possess. The benefits surely outweigh the price of the products and hence, this is our top recommended product.
The Best Face Shield for Fishing in the Sun
The material has UPF50, which provides high face and neck protection from the harmful sun rays.
It has a 4-way lateral stretch, which allows it to fit comfortably.
It is a very breathable material and can dry quickly to get rid of unwanted moisture content.
You can wear it in 13 different ways depending on the occasion and situation you are in.
The size is a little large. Hence, it may slide off when worn by someone with a smaller head size.
The product is a poly-spandex material that is light and long-lasting. There are several camouflage designs available for purchase, which are ideal masks for both hunting and fishing. The fabric is washable by machine and takes very little time to dry.  Especially if you want to go fishing in the sun, this face shield is a must-have. It is a piece of highly recommendable equipment that you can make use of even while cycling or snowboarding.
The Best Face Shield for Cold Weather and Ice Fishing
It is very suitable for the cold winter season or places with too chilly temperatures.
It is fashionable and has excellent prints and designs.
The material quality is good, durable and long-lasting.
The product has a seamless interior and has a dual lateral stretch.
The fabric has excellent moisture wicking properties.
It will not be suitable for use during the hot summer seasons.
The price range is somewhat higher than similar regular products.
This face shield product is a one size fit for adults, designed for use in cold weather. It has a warm and dry interior, which helps to retain body temperature. It can protect the user's face, neck, and ears against frosty winds and snowfalls and keep them warm. There isn't much clothing that is efficient enough to cover and warm your facial areas during cold seasons. Hence, this is an ideal product that can benefit you extensively and provide comfort while going ice fishing.
The Best Face Shield for Kids you Take Fishing
The mask has soft, stretchy ear straps, which you can adjust accordingly with the rubber gripper.
It has filter pockets, allowing it to put in extra filtration materials.
It is washable and reusable.
The masks are a little pricey when compared to other similar products.
These stylish fishing face shields are specifically for kids. It consists of two layers made of two different materials with four pleated panels. The outer fabric comprises woven polyester, and the inner material is cotton. It boasts of comfortable breathability with a flexible nose wire, designed to fit the user perfectly. It also has many cool and kid-friendly designs as an ideal, comfortable, and stylish accessory for kids. Your kid also needs to be safe from the elemental disturbances while fishing with you.
It has reflective strips added to the design on the front and back. It will help the owner to see or detect the dog with ease, especially at night.
It is a multifunctional product that your dog can use as a soft-collar, hood, or even a sweater.
This dog shield acts as a physical fence against ticks and fleas.
It takes little to no time to dry up after washing it.
It is light and reduces the skin temperature of your dog too.
The price range of this product is somewhat above average.
This dog shield consists of a soft, seamless polyester microfiber. It is resistant to stains and does not produce any foul odors either. It has a two-way lateral stretch. Its dimensions are 10.5 x 10.25 inches and weigh about 0.5 ounces. Hence, it can fit dogs that weigh about 15 to 120 lbs. When you take your dog fishing, you must dress it up with a dog shield. Not only as a safety measure but, as a man's best friend, your dog needs a little dress-up too.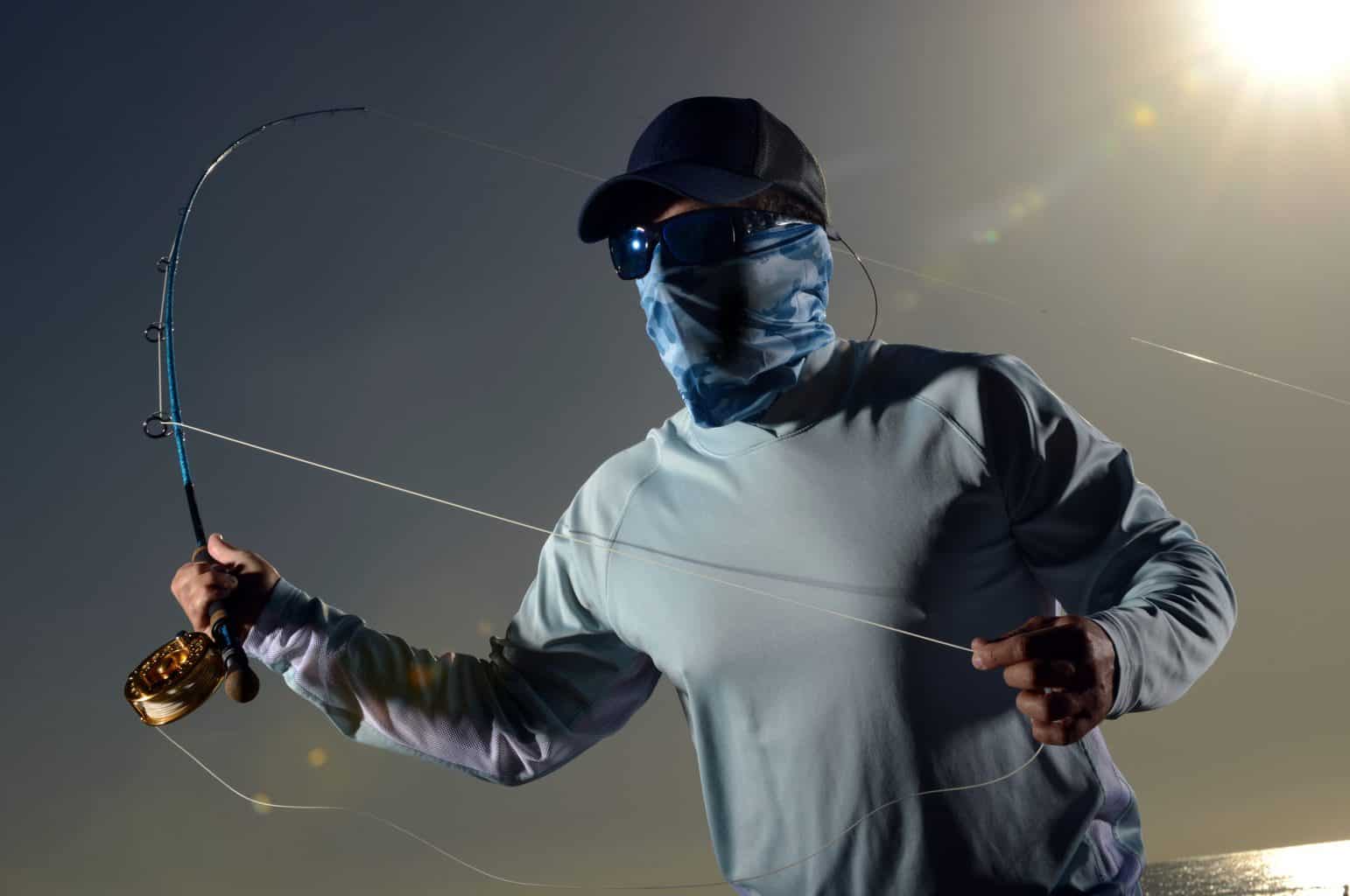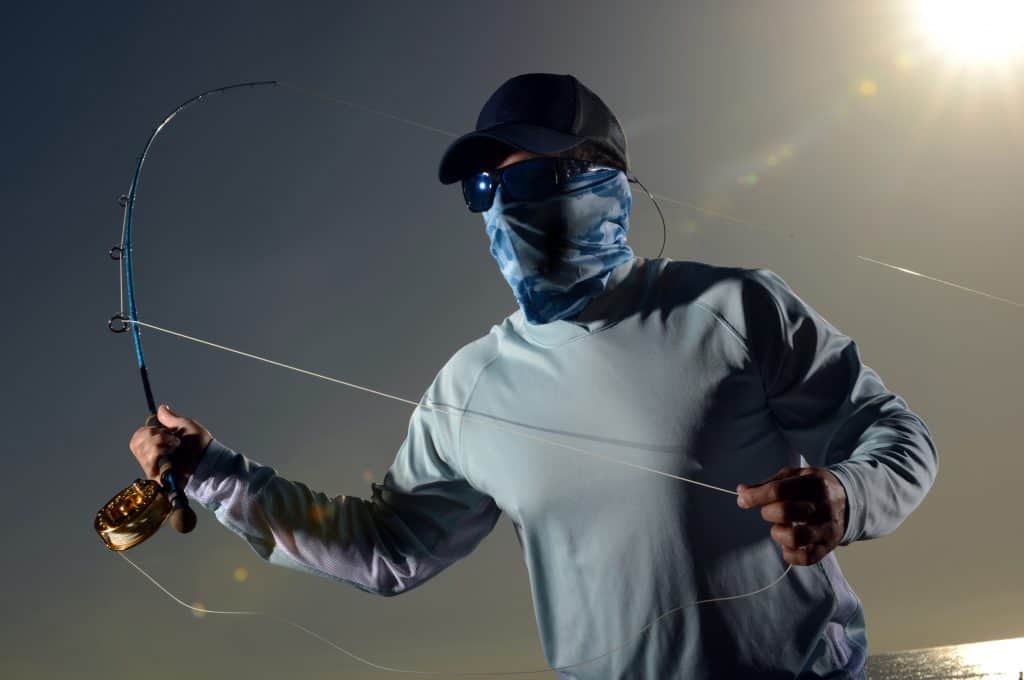 Best Fishing Face Shield - Frequently Asked Questions (FAQ)
Fishing is a pleasurable activity enjoyed by most people all around the world. And with the right equipment, you can make it a lot more comfortable and enjoyable. Almost as much as a fisherman needs spinning rods, floats, and hooks, he needs a proper face shield for fishing as well.  You can use fishing face shields for fishing and other activities if it suits the purpose.