Are you looking forward to catching some fish after a long day's work? Ice fishing at night is a great way to spend your winter evenings as it is both rewarding and relaxing.
If you are well prepared, ice fishing under the stars is a great opportunity to catch several species of large fish that have adapted to low temperatures. There are a variety of nocturnal fish such as walleye, crappies, and trout that feed in the dark and you can take advantage of this time to catch more fish. Let's take a look at some tips that will help you catch more fish.
Ice Fishing at Night for Walleye
Walleye is one of the most popular fishes in North America. Walleye can thrive in the dark and feed more in low light conditions.  They are an aggressive species and thus are exciting to catch for many anglers.  Here are a few tips that would come in handy as you fish at night for walleye:
Ice Fishing at Night for Crappie
Ice Fishing at Night for Trout
Just like walleyes and crappies, trout are also active at the night-time and are a good species to catch for anglers who go for ice fishing at night. Trout are cold water fish found abundantly in the cooler water bodies. At the onset of the winter these fish begin to move into shallow waters such as mountain streams and lakes. Use the following tips to help you get started with ice fishing for trout: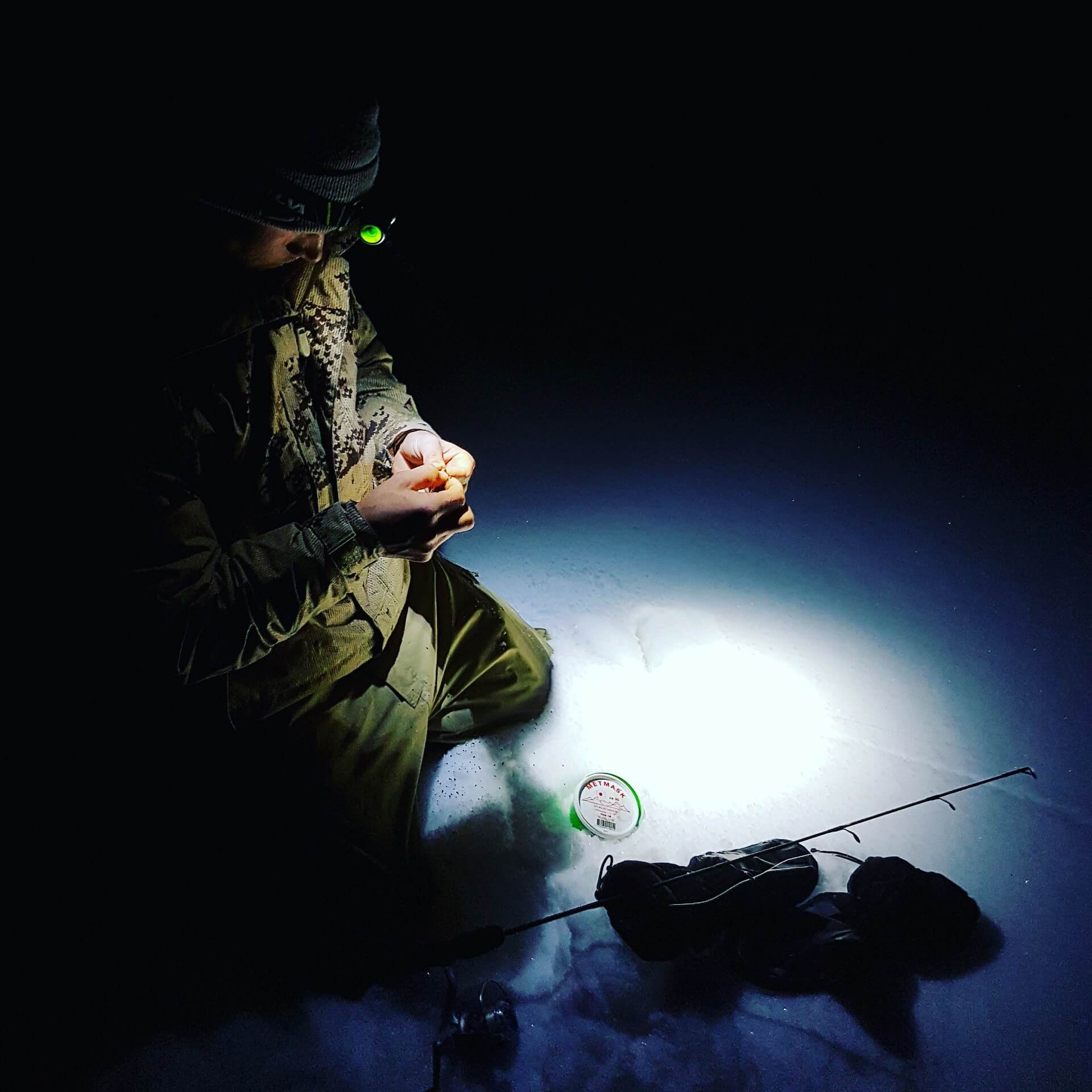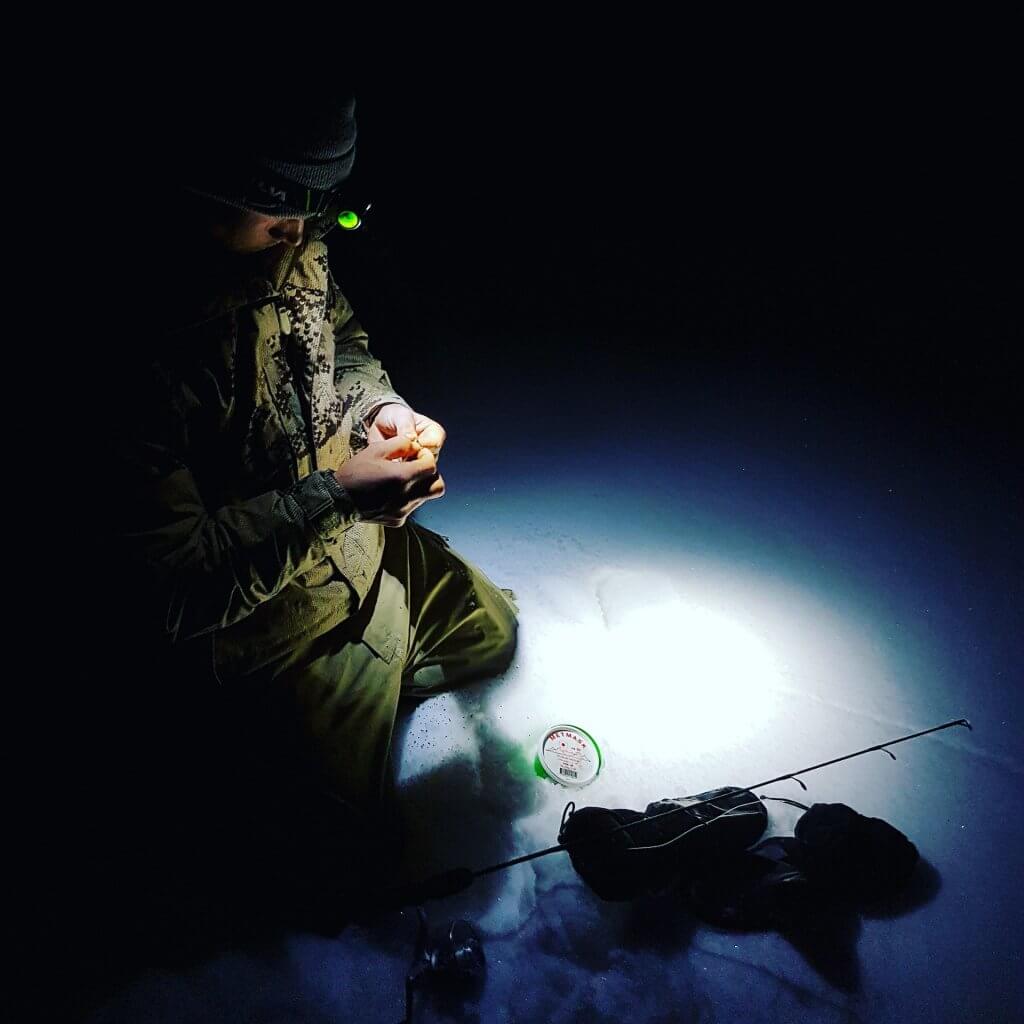 Safety Tips for Ice Fishing at Night
Did you know that every winter on an average four or five people die across North America while they are fishing on ice? The reasons behind these deaths include a combination of factors such as venturing into an unfamiliar area, fishing on thin ice, and heavy drinking.
The right knowledge and common sense help a great deal in preventing a fun sport from turning into a tragedy. Here are some tips that are useful for anglers ice fishing in the dark.
Sustainable Night Fishing
As a recreational angler one should not only appreciate the sport but should also be equipped with awareness about the environment and our responsibility toward it. Sustainable night fishing is instrumental in maintaining the health of the fish living in our waterways and this in turn contributes to our good health.
Follow these simple tips to ensure sustainable night fishing.
Frequently Asked Questions (FAQ)
Happy Night-Time Ice Fishing!
When you go for ice fishing at night ensure that you have all the right safety gear and inform your family beforehand.  Follow the tips and tricks shared here to catch more fish and make the most of your winter nights. But don't forget to clean the fish when you get home. Finally, read here if you are in Maine! Good luck and always remember: A bad day of fishing is still better than a good day at the office! 🙂