A fresh upgrade to this most popular multitool includes premium replaceable wire cutters
Can fit into the pocket and features all-locking blades that you can trust around the home, outdoors or on the job
Packs a quiver of 18 tools, including pliers, replaceable wire cutters, wire stripper, knives, saw, spring-action scissors, ruler, can & bottle openers, files and screwdrivers
You only need one hand to open and use the compact Wave Plus
Made in America and comes with a 25-year warranty
Some customers have reported that the blades flex excessively and this is something that the manufacturers need to fix with the upcoming models
Housed in a ballistic nylon sheath, it's a lightweight tool that enhances your fishing experience
Has a sturdy and durable stainless-steel construction
Features a set of 12 tools that come in handy whether you are on your fishing trip or need to fix something in the house
This product comes with a nylon/canvas pouch and the material does not seem to be of great quality as it wears out fast
420 stainless steel open-frame design that is reliable and lasts long
This multi-tool comes with a locking design for a safe operation
Features a nylon sheath that protects the tool from the elements
The quality of the carrying case can be improved significantly
The hook remover has a slightly bent nose with serrated jaws and is handy for reach and grip
The split ring opener changes lure and hook with ease
Features a braid cutter that has high-end scissors standard
The wire cutter is helpful for wire leader
The quality of the material could be improved as it bends if you try to ply or cut anything more difficult
Best Fishing Multi Tool - Frequently Asked Questions (FAQ)
As a fishing enthusiast you have probably realized that there are many activities that you carry out while gearing up to catch your favorite fish. A multi tool ensures that there is no need for you to dig into your tackle box for accomplishing every single chore related to fishing. A fishing multi tool features a scale scraper, hook remover, bait cutter, tape measure, flashlight, knife, scissors, weight scale, foldable stand, and a bottle opener. All these tools combined into one help in enhancing your fishing experience. For more info, check out this article.
As a fisherman, you would want a bait cutter to cut free when the fish are snagged and a hook remover to pull the hook from the fish's mouth. Can opener and bottle opener also come in handy when one feels thirsty while fishing in the sun for long hours. Besides this a tape measure and weighing scale help you measure the catch while a scale scraper works to remove the scales off the catch.
Most multi-tools have an optional pocket or a belt clip that make it super easy to carry the tool. However, not all tools have them. Some of the other popular options include a keychain, nylon sheath with a loop, pocket clip, or a carabiner. Obviously, you can also stuff it in a sling pack or your fishing backpack!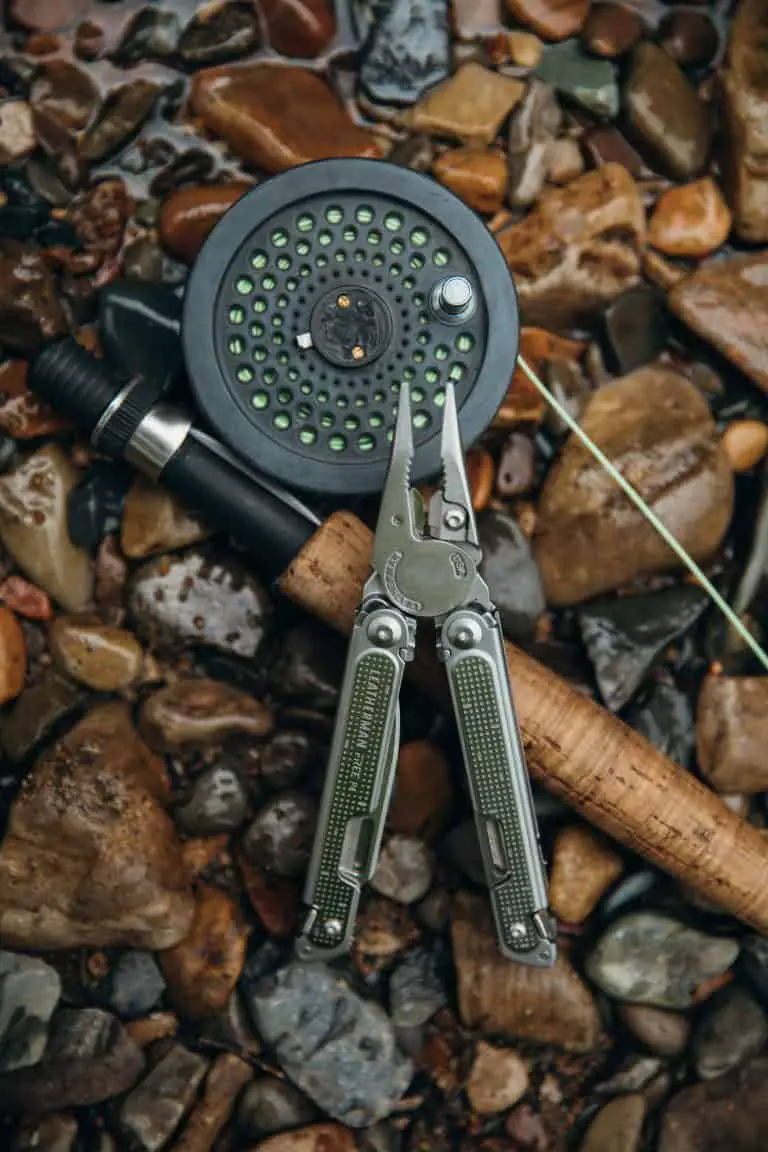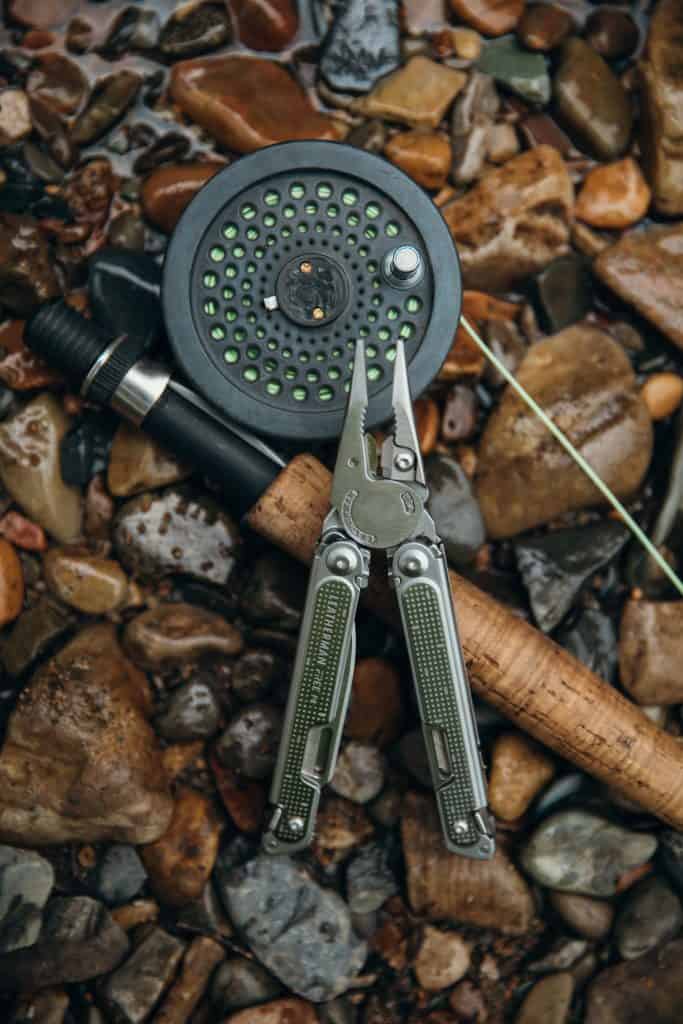 There is a plethora of different multi-tools available on the market and the choices may seem overwhelming. But we have tried to make your job easy by reviewing the best ones so that you can choose the one that suits your needs. Go for the best fishing multi tool that combines a great variety of tools and is easy to fit in your tackle box and have fun fishing!