When going on a fishing trip, you can expect to bring plenty of gear. If you are like me, you can also expect it to rain more often than not, because I won't let that deter me or I might even seek it out! Or you might consider going out in a kayak or on a SUP. This is where waterproof tackle boxes are essential to keep everything safe and in order.
As an experienced angler, I can attest that being organized comes very handy when fishing. Often, we are required to carry many tools, bait, and equipment to be prepared for whatever situation and problem that may arise. In these instances, tackle boxes are considered a blessing since they make organizing a lot easier. That said, if you want to enhance your fishing game, make sure to check out this comprehensive best waterproof tackle box 2021 – review & buying guide.
Quick Overview - Best Waterproof Tackle Box 2021
Quick Comparison - Best Waterproof Tackle Box 2021
Preview
Title
Plano 7771-01 Guide Series Tackle System, Premium Tackle Storage
Spiderwire Wolf Tackle Bag, 38.8-Liter, Black
Okeechobee Fats Fisherman Deluxe Tackle Bag, 4 Utility Tackle Boxes, Brown/Green
New Phase – Multi Sided Fly Fishing Box – Ice Fishing Box Durable Large Watertight Case – Holds Hundreds Flies And Streamers
Included Tackle Boxes
4 leaves for hundreds of flies
Preview
Title
Plano 7771-01 Guide Series Tackle System, Premium Tackle Storage
Preview
Title
Spiderwire Wolf Tackle Bag, 38.8-Liter, Black
Preview
Title
Okeechobee Fats Fisherman Deluxe Tackle Bag, 4 Utility Tackle Boxes, Brown/Green
Preview
Title
New Phase – Multi Sided Fly Fishing Box – Ice Fishing Box Durable Large Watertight Case – Holds Hundreds Flies And Streamers
Included Tackle Boxes
4 leaves for hundreds of flies
Tackle boxes are mainly used as a carrier for all fishing apparatus that has to be brought. They are available in varying sizes, materials, weight, quality, and design. You have to be mindful of these factors to determine the best product that perfectly fits your needs when you go shopping.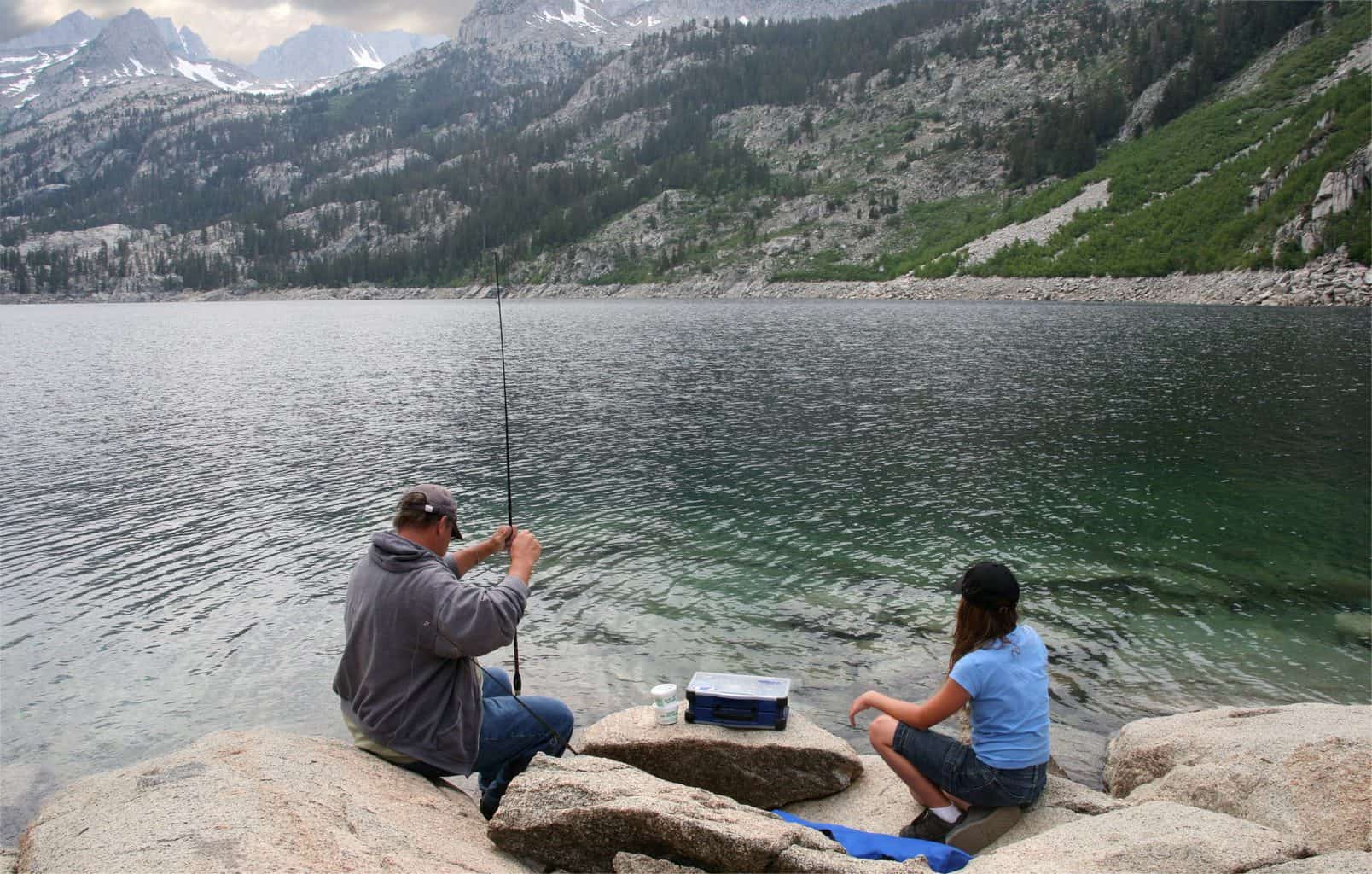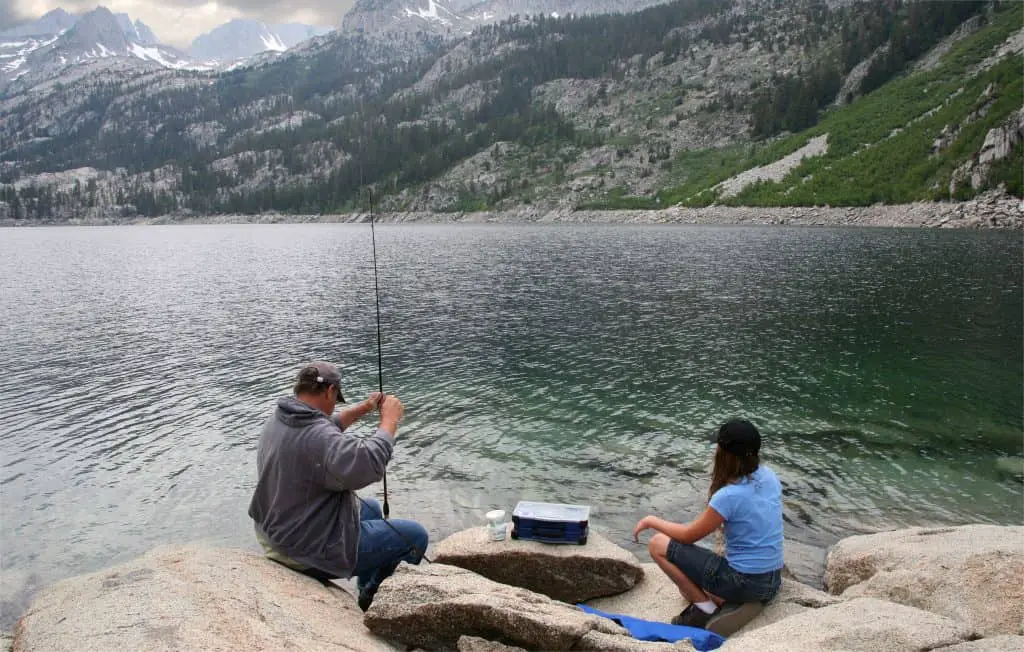 The Best Waterproof Tackle Box Reviews – Our Top Picks 2021
Now that you already know what to think about when purchasing a tackle box, you are one step closer to finding the item that satisfies your needs. But to brief you even more, I have assembled a review of four waterproof tackle boxes, which I deem the best among their kind in 2021. I hope that these products can serve as your starting options when you go out shopping.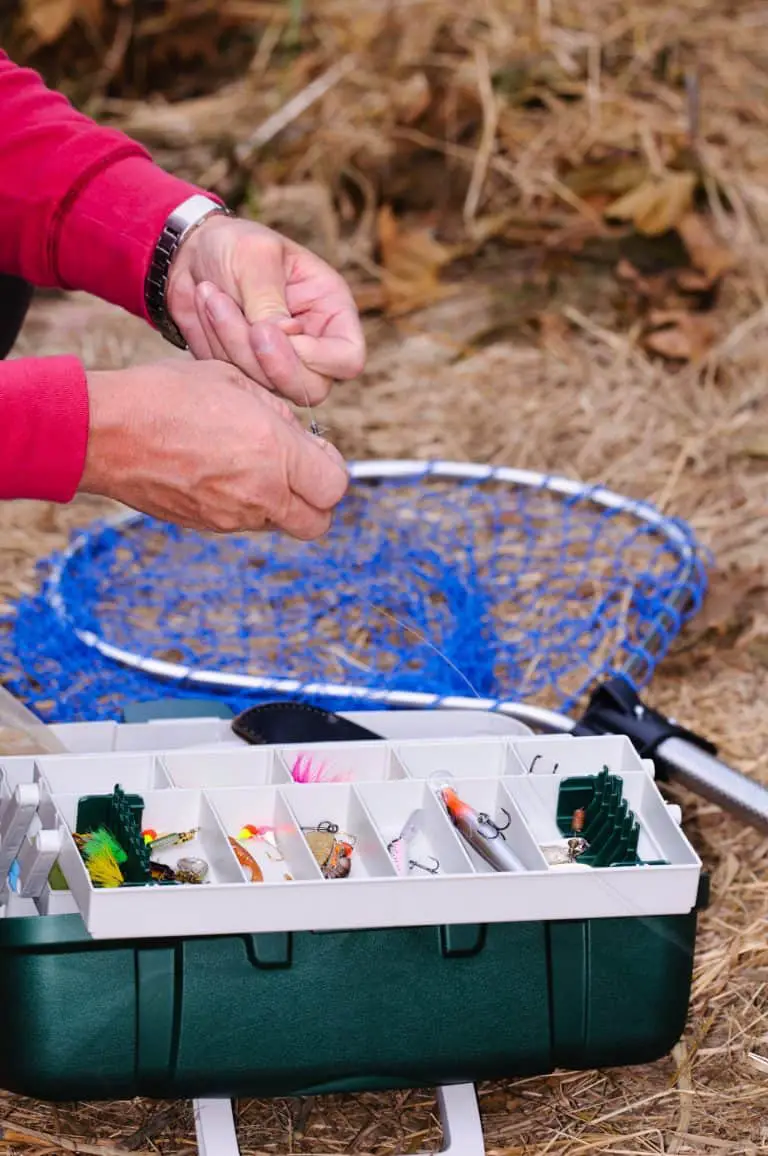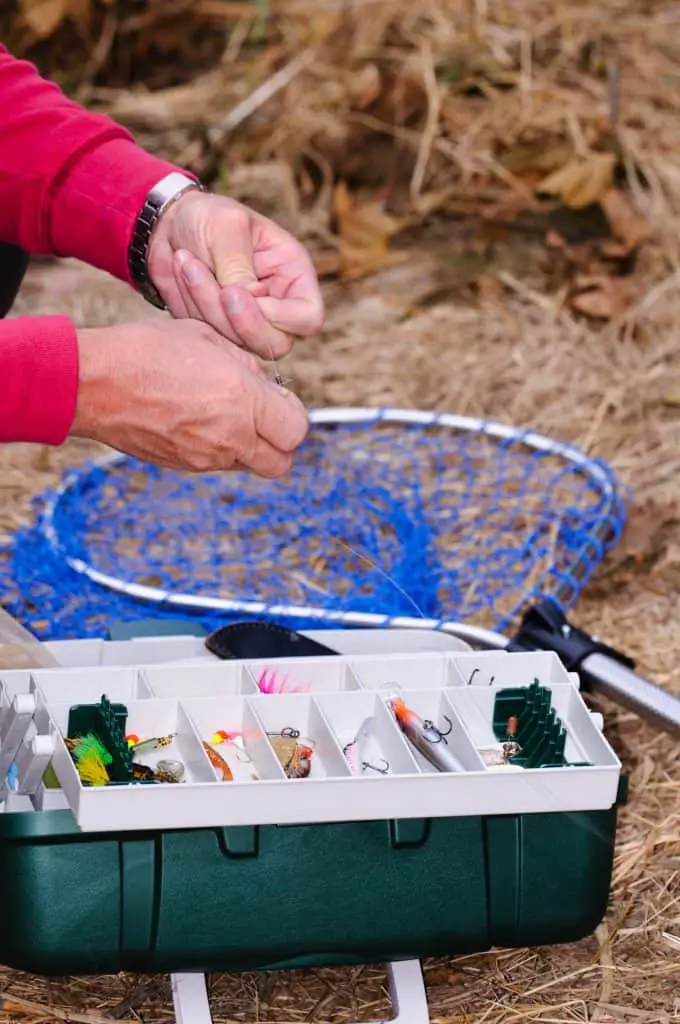 The Best Waterproof Tackle Box
There is tons of storage available to cater to various gear, tools and equipment.
The product contains many different compartments that keep the content organized and easy to access.
The removable racks at the top are also handy because you can pull them out to better look at the stuff inside.
It closes well and can take some abuse without being damaged.
Since it is made of waterproof plastic material, the tackle stays dry most of the time.
The lifetime warranty allows for any manufacturing defects in the item to be repaired at any time.
More expensive than others.
Given its big size and bulkiness, it is heavy and, therefore, not ideal for hikes or trips that include moving around in various areas.
Being a favorite of many anglers, including myself, the Plano Guide Series is currently one of the best all-around tackle boxes you can find on the market. This is a considerably large box that can handle all the tackle you have to bring every time you fish. With a size of 22 x 13 x 13 inches, this features three removable spinnerbait racks, four utility boxes and extra bulk storage.
The Plano Guide Series comes with a clear Duraview cover as well, which is extremely helpful since you can quickly see the content. Manufactured by Plano in the United States, it boasts a durable and solid structure, a molded, easy-grip handle, and superior clasps that keep gears safe and secured. Furthermore, it is equipped with a limited lifetime warranty that any consumer would love to hear about.
The Best Value Waterproof Tackle Box
The value of the product stands up for its price.
Weighing only 2.63 pounds, it is lightweight and suitable for mobile fishers.
It has comfortable shoulder straps that enhance its portability.
Comes with four tackle trays included.
The organizing system is top-notch as it can keep things in order depending on how you like it.
The materials make the bag suitable for all kinds of fishing activities in all sorts of conditions.
Tackle bags with soft cases are not as durable as hard case tackle boxes.
While its fabric is waterproof, it does not come with an extra rain-cover.
There are no spinner racks available.
The zippers are made of metal, thus may be prone to corrosion.
Spiderwire Wolf Tackle Bag is definitely top of the line when it comes to value and quality. For one, its materials are first-class, with 1680 polyester fabric and PVC backing that can withstand whatever beating. Secondly, its base is molded and made waterproof so that it remains dry and firm when fully loaded. Apart from these, the stitching, buckles, latches, zippers and padded shoulder straps are created with excellent durability.
Measuring 15.75 x 10.8 x 8.2 inches in size and 2.62 pounds in weight, this product holds a spacious capacity of 38.8 liters, perfect for anglers who want to be well-prepared. Another thing that makes this bag stand out from the rest is the fact that it includes four tackle boxes. Moreover, it has an adjustable organizing system that makes its interior layout customizable to specific requirements.
There are also additional storage areas found in the item. There are two front pockets, two holsters that can cater to small tools, a large mesh pocket at the exterior back, and two removable fishing line dispensers on both ends. But if these do not impress you enough, then you might be convinced to know that this is also backed with a lifetime warranty against damages in workmanship and materials.
The Best Big Waterproof Tackle Box
Okeechobee Fats is one of the renowned brands in tackle box solutions, thanks to its reputable manufacturing quality.
The item has extraordinary durability on the outside due to its heavy-duty polyester fabric and double-stitched seams.
Given its large size, there is undeniably plenty of storage for gears, hardware and other fishing apparatus.
It is portable and does not often cause inconvenience in terms of weight.
Its duffle-bag style may not appeal to buyers who prefer traditional makes.
The product may not be as waterproof as some other bags.
If you are on the market for a tackle box that is both large in size and storage, Okeechobee Fats Tackle Bag may be what you are searching for. One good thing about this item is that it has a duffle bag appearance to it, which is fit for those who are not a fan of the traditional look of standard tackle boxes.
Despite its weight of 3.6 pounds, it is not bulky and difficult to carry. Nonetheless, it is definitely spacious and can handle up to eight big trays inside. You can choose whether you want it to come with four or eight trays included. Exterior-wise, two tool holders and three large zipper pockets, among others, are available.
The Best Waterproof Tackle Box for Fly Fishing
The product prides itself on its large storage capacity that can accommodate 216 flies.
It is rich in quality and durability, as shown by its waterproof casing and stainless-steel components.
The price of the item can be considered budget-friendly.
This is only suitable for storing flies.
If you want to go fly fishing, you want a tackle box that can securely hold your flies. Kingfisher Fly Box exists to do just that. I understand that creating flies takes up a lot of time and effort (check out these books for how to); hence, they must be stored safely to avoid being crushed or damaged.
This product can guarantee you that with its waterproof ABS case and stainless-steel hinges and latches. Inside, there are nine rows capable of storing 24 flies each, which means that you can have a total of 216 tackles in one box.
As far as size is concerned, Kingfisher Fly Box is fairly small as it does not include other compartments. That is why you can stow it in a bigger box or just place it in your truck, and you are already good to go. After all, when you head out for fly fishing, there is no use carrying around unnecessary equipment with you.
Indeed, having your gear and tools safe and organized is an excellent way to up your fishing experience. Thus, you should lend time in choosing the tackle box you are going to use. As I tend to say, there is no single perfect product for every need. You have to take into consideration several factors and checking out our best waterproof tackle box 2021 – review & buying guide can certainly help in this area.
For those who want the kind that fits any fishing activity, it is best to find the all-around waterproof tackle box since it can offer an adequate storage capacity.
In case you want something whose value amounts to its price, then you should set your eyes on items such as the best value product.
Meanwhile, the Okeechobee Fats Tackle Bag is the one to choose if you seek to own a large tackle box that can store a great number of things.
Finally, for fly fishing enthusiasts, the Kingfisher Fly Box might be the perfect tackle box as it can guarantee the safety of hundreds of flies you can store within it.
Now that you have reached this far, I hope you have picked up some lessons to assist you when you finally shop for tackle boxes! But if you still have questions, always feel free to comment below.