Sling packs come in handy as you gear up for your fly-fishing expedition as you can carry all your essential items while you are out fishing all day. Let's check out the best fly-fishing sling packs 2020 so that you can select the best one according to your requirements.
Quick Overview - Best Fly Fishing Sling Packs 2020
A range of fly-fishing sling packs are available in the market and you might be overwhelmed when making the best choice. Read on to know what features you should consider before investing in a fly-fishing pack.
The Best Fly Fishing Sling Pack – Our Top Picks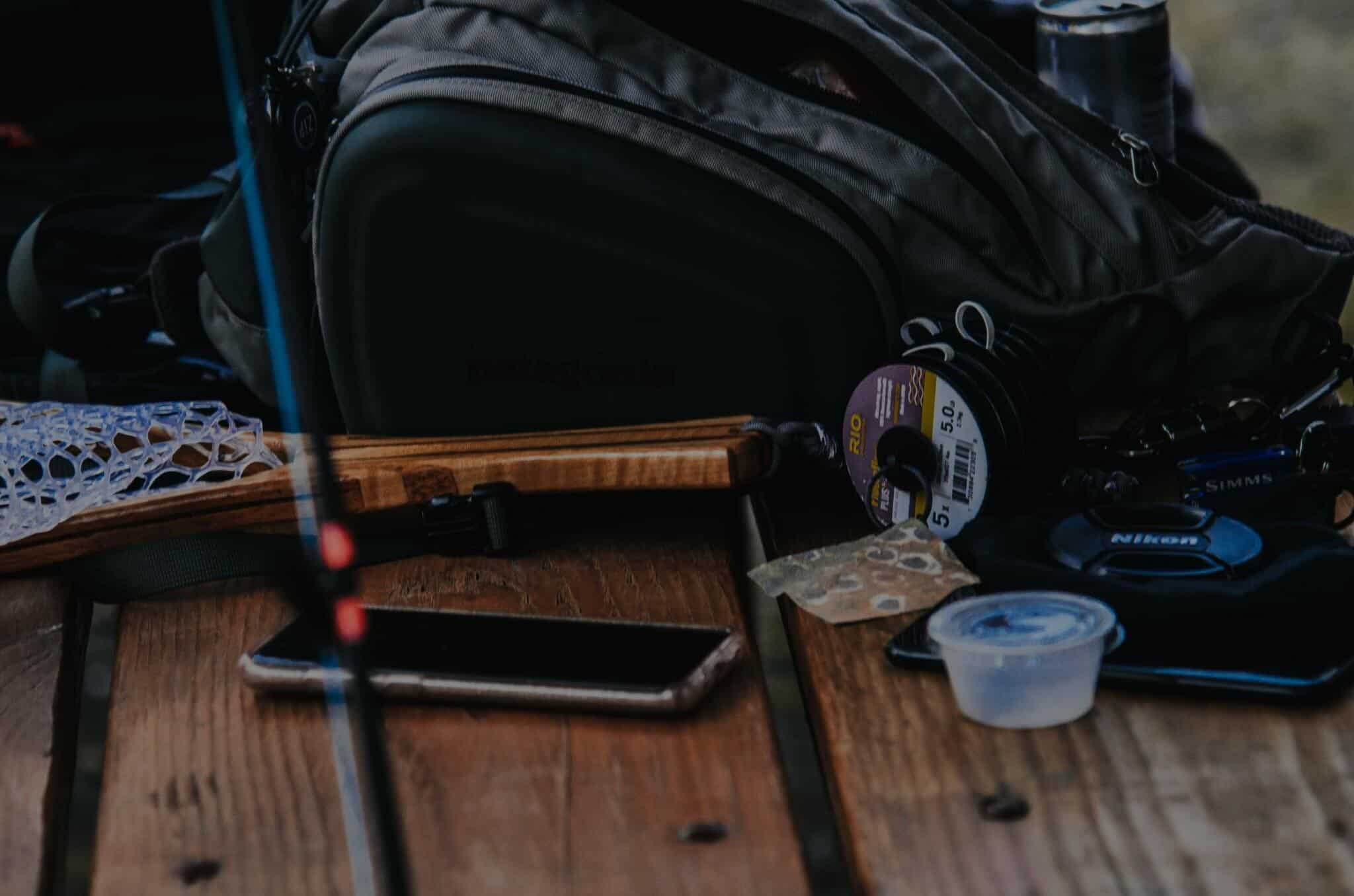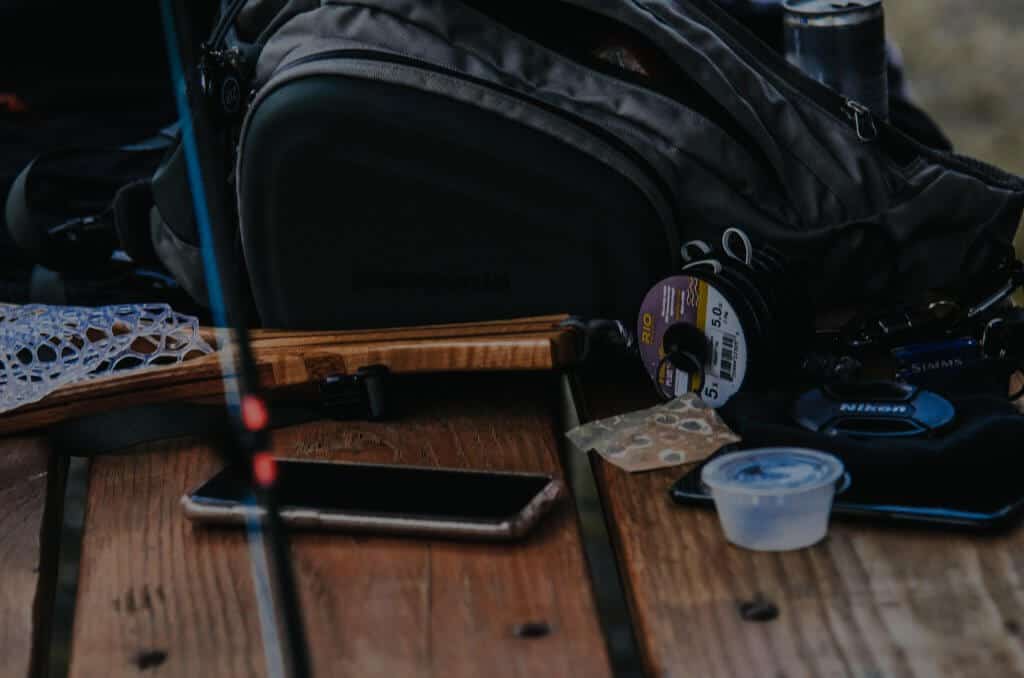 The Best All Around Fly Fishing Sling Pack
Water-resistant and durable
Adjustable strap
Multiple storage compartments and pockets
The seam may rip off with constant use
The Piscifun tackle pack is durable and made of high quality 1000D Water-Resistant Nylon fabric. If you are tired of zipper's getting worn out with constant use and are looking for a pack that last's long then you should go for this one. This pack comes with anti-corrosion SBS zippers that are smoother and more durable.
There are two pockets and a buckle located on one side of the pack so you can hold grippers, pliers, and your keys with ease. If you are looking forward to a convenient way to carry your fly rods then this pack has two extra rod belts that make the job super easy.
Piscifun Fishing Tackle Storage Pack comes with two side water bottle pockets that have retractable strings to hold your bottles in place. You can carry this pack comfortably even when its pouring outside as the internal waterproof pad provides solid water resistance.
As this product is extremely durable you wouldn't need a new pair for many years. This does not only save you money in the long run, but is also great for the environment.
Product Dimensions: 10.2 x 4.3 x 14.9 inches
Shipping Weight: 2.6 pounds
The Best Value Fly Fishing Sling Pack
Multiple pockets
Adjustable padded shoulder strap
Functional design
Multiple Pockets
Tough and Water Resistant
The plastic tackle box may wear out with constant use
KastKing's sling fishing pack is adequately designed for people who are constantly on the move. It not only carries your fishing accessories but is also suitable for managing your gear as you for hiking, camping, or any other outdoor activity that you love.
These packs can withstand harsh weather conditions as they are water resistant and are made up of 600 D polyester that makes them durable.  The composite clips further make this pack more durable.
This versatile pack comes with tackle storage so that you can carry all the required fishing gear. There is a side mesh pocket for storing your soda or water. Another unique feature of this pack includes the mounted mole straps that are helpful in case you want to attach pliers, cutters, or any other tools and you can get any easy access.
You can extend the length of this pack with the top front slip pocket. It provides you ample space for keeping your baits, wallet, keys, and other fishing accessories. Also, there is a lower front pocket that has a mesh pocket and a key clip.
The padded back pad ensures that you feel comfortable as you are busy fishing for long hours. The great features along with a reasonable cost make this product the best cheap sling back suitable not only for fly fishing but for all your outdoor adventures.
Shipping Weight: 10.7 ounces
Pack Dimensions: 9.25″ x 11.5″ x 5″
600D Polyester material
The Best Fly Fishing Sling Pack for Hiking, Camping and other Outdoor Activities
Front tool holder with Velcro closure
Adjustable Padded sling strap
Lifetime manufacturer's warranty
The whole length of the pack cannot be used as the zipper prevents you from taking an item that is as long as the pack and putting it back
If you are looking for a fishing gear that is comfortable and easy to carry then Sling Fishing Backpack is a good option as it comes with a padded strap that can be worn on one of the shoulders. It is equipped with a medium utility box but has enough space to accommodate an additional medium-sized box if required.
This sling pack maximizes storage with two zippered pockets, a sunglass pocket, and a front organizer pocket. Moreover, it also has a front holder tool with a Velcro flap for holding your pliers and grippers. All these pockets ensure that you can keep a variety of fishing equipment in this sling back as you gear up for your fly-fishing adventure.
The best part is that this product comes with a lifetime manufacturer's warranty so you don't need to worry about the defects in its make and material. However, the warranty is conditional on the intended use of the product under normal conditions.
SpiderWire Sling Fishing Backpack is also a perfect day pack when you are going for other outdoor adventures such as hiking and camping. With its beautiful design and affordability this pack is the best gift for a friend who loves adventure.
Dimensions – 9.8 x 22.8 x 5.1 inches (WxHxD)
Storage Capacity (Volume) – 15 liters (918 cubic inches)
Weight – 1.32 pounds
Fly Fishing Sling Pack in Action (and some great tips)
Frequently Asked Questions (FAQ)
A fishing sling pack provides you with a practical solution to carry all your fishing gear with comfort. Apart from being accessible, these packs offer a ton of benefits in terms of storage and ease of access. So, get a new sling pack for all your fly-fishing needs and pack right to enhance your fishing experience.