Getting a gift for an angler may not be an easy task especially if you are not familiar with the sport. However, you need not worry as we have made this intimidating task easy for you. Here are some of the best fly-fishing gifts that any angler would love and appreciate, whether you are looking for a present for your dad, friend, spouse or kid in 2020.
Quick Overview - Best Fly Fishing Gifts 2020
How to Choose the Best Gift
When you are searching online to find the best gift for your angler friend or family member, you might get confused with so many options available to choose from. To make things easy we have provided you some options that they would love to have.
However, you should consider how often they go fishing before selecting a suitable gift. For instance, if the person is an amateur then you can gift them a beginner's fly-fishing rod, a rod and reel combo starter pack, or any other fishing equipment meant for beginners. On the other hand, an outdoor work safari and other fishing gear will be good for someone who goes out for fishing often. If you are planning to go small then consider gifts such as a mug, a water bottle, or a jacket. Also, it is good to keep your loved one's preferences in mind as you shop for a gift for them.
The Best Fly Fishing Gifts – Our Top Picks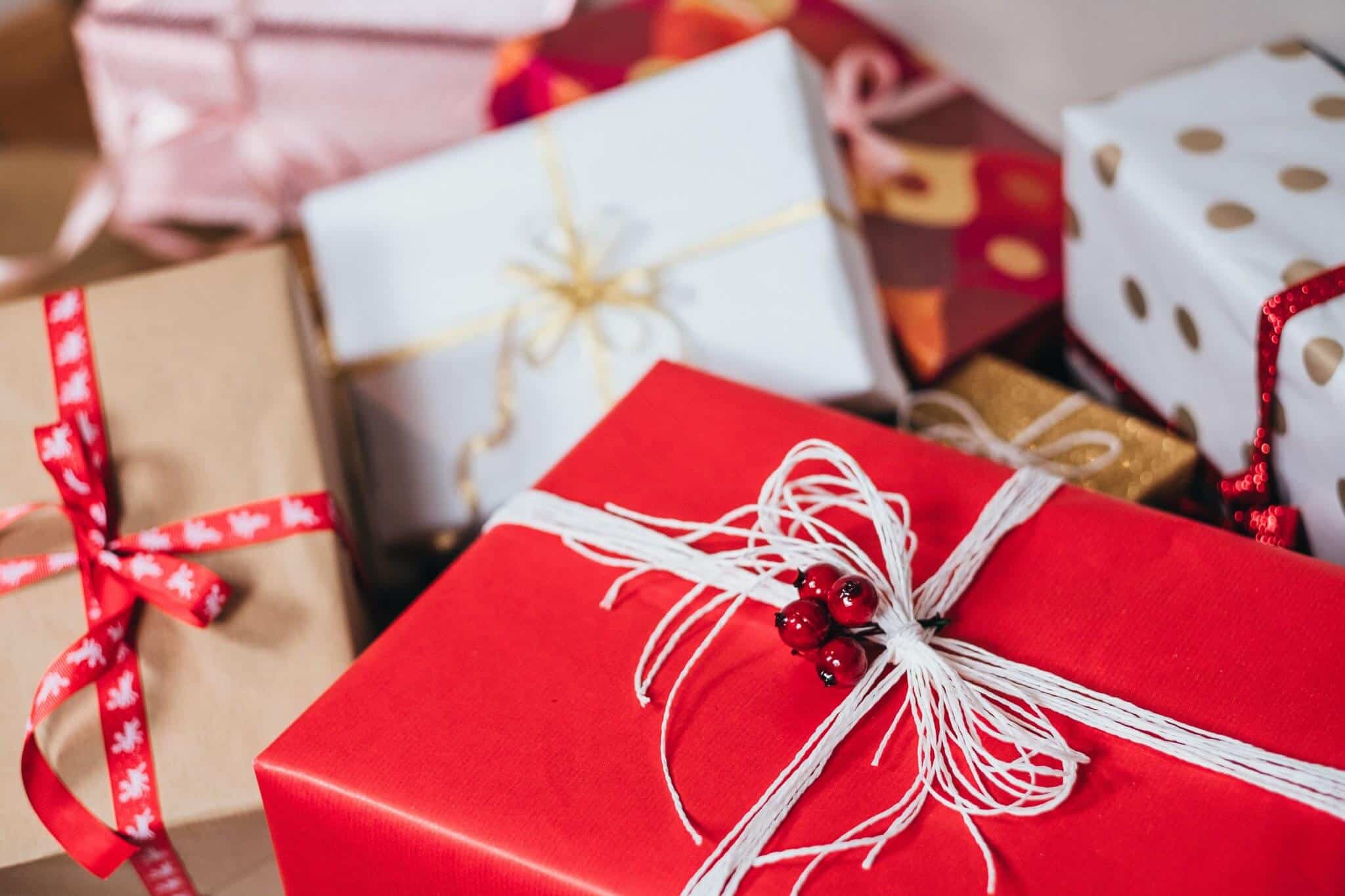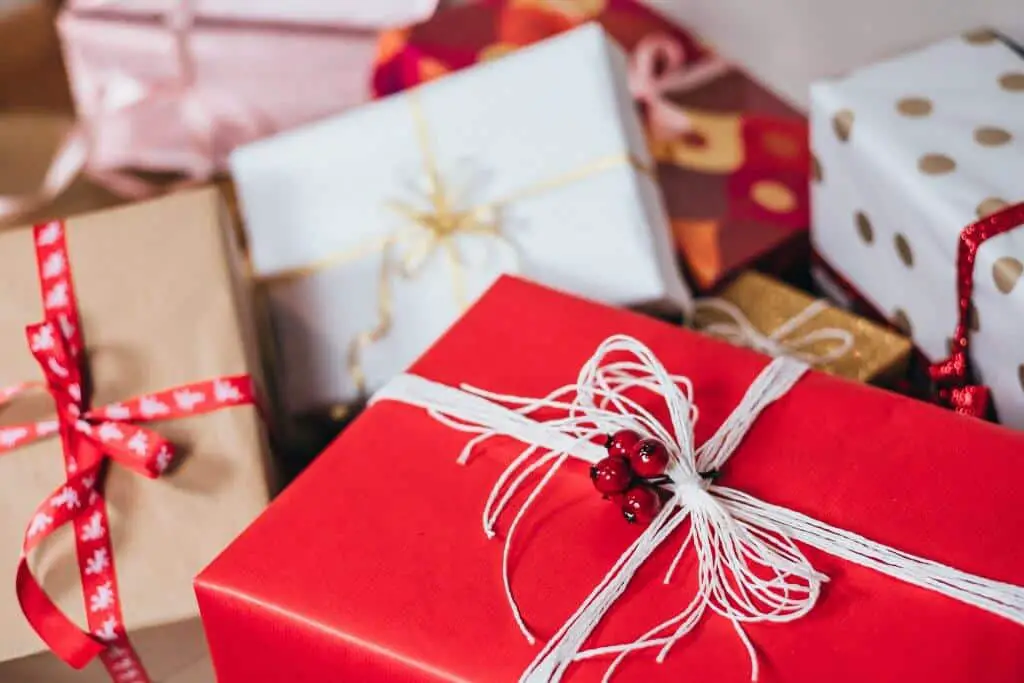 The Best Fishing Vest Gift
Lightweight
Lots of pockets
Durable
Available in a range of colors
Reasonable price
The zipper is on the wrong side
A fishing vest comes in handy during fly-fishing as it provides access to many bait types with a plethora of pockets. It also protects you from the harsh weather conditions. The Gihou Men's summer vest not only looks amazing but also comes in a variety of colors including army, beige, khaki, and gray. So, you can choose the one that suits you best. It is a sturdy vest made up of 65% polyester and 35% cotton. If you want a fishing vest that incorporates all your accessories then this would be a good choice as it has 16 pockets. Travelling will be fun with Gihuo Men's Summer Outdoor Vest as you have enough space to carry your cell phone, tools, keys, and much more. The vest has a neat stitching and its waterproof design makes it comfortable to wear when it's pouring outside.
It is a multipurpose jacket that is not only suitable for fly fishing but you can also wear it while biking, hiking, camping, photography or any other outdoor activity. The Gihou Men's summer vest is the best gift for your loved one who likes fishing. Don't like this particular vest? We have compared several fly fishing vests in another article here.
Product Dimensions: 12 x 12 x 1 inches
Shipping Weight: 1 pound
The Best Fly Fishing Rod and Reel Combo Gift
Comes with 9 flies
Line nipper tool to easily trim your tipper
Great for Beginners
The rod might snap while casting
This fly-fishing rod and reel combo is a great gift for amateur anglers and works well in catching small bass, panfish, and trout. This package is useful when you are fishing in small to medium ponds and streams.  The fly rod has aluminum reel sear and double lock rings along with laser etched butt cap. It also has a Western style cork handle along with compressed cork accent rings. The weight of the rod is 4.4 ounces.
The rod case is made of hard tube and comes with a reel pouch and another pouch with zipper for storage. This  combo comes with a case that holds the rod, reel, fly box and all the other accessories. The fly reel is made up of die cast aluminum and has an adjustable disc drag. Moreover, it comes preinstalled with chartreuse. The fly box is waterproof and floating and has a custom box design. The package comes with 9 flies, retractable reel, line nipper with nail knot tying tool, and a hook eye cleaner.
5/6 Die Cast Aluminum Fly Reel
Product Dimensions: 37 x 5 x 2.5 inches
Fly Rod: 5/6 weight, 9′, 4 Piece, slow action, IM8 graphite
The Best Coffee Mug for Fishing Trips Gift
Lightweight and durable
Coated with rugged and durable enamel
Available in different styles
The print on the delivered mug may be different than the one shown online
Coating prevents dishwasher or microwave use
This mug is a part of the hook, line & sinker collection by Wild and Wolf. It is available in a variety of patterns so you can mix and match it with your fishing tools. It is lightweight and durable and can be taken along for outdoor adventures.
Gentlemen's Hardware Camping and Outdoor Enamel Coffee Mug is made up of cold rolled lightweight steel and has a rugged enamel coating that lasts long. The mug is easy to clean but cannot be used in a dishwasher or microwave. It is a great gift for your angler friend as the fly-fishing motif is really appealing and has a good finish.
Product Dimensions: 3.9 x 3.9 x 3.5 inches; 5.6 ounces
Shipping Weight: 8.8 ounces
Liquid CAPACITY: 17 fluid ounces
The Best Fishing Pliers and Fish Lip Gripper Gift
High quality spring loaded handle
Corrosion resistant pliers and grippers
Convenient to operate
With the "auto open" feature of the pliers they continuously slide out of the pouch as they are slick
This multi function plier set comes with an upgraded fish gripper and a fishing plier. It is a great gift for a family member who loves fly fishing. This classic T-handle grabber now comes with an improved length and the fishing lip gripper is made more ergonomic so that it needs less strength to use.
The aluminum fishing pliers have an elegant hollow out design and the handles are made of aluminum to reduce weight. The handle is spring loaded to keep it open on its own. Also, it makes it easy to hold it with one hand.
This set can be used both in freshwater and saltwater and is corrosion resistant.  With its ergonomic design and good quality, it is a cool gift for Father's Day or Valentine's day.
Shipping Weight: 11.2 ounces
Upgraded aluminum fishing pliers
The Best Fishing Gloves Gift
Stretch neoprene windproof fabric
2 cut finger design
Adjustable Velcro straps
Not suitable for very cold weather
The Palmyth Neoprene fishing gloves enable you to flip back your thumb and index finger caps. This helps you free your fingers to hold a variety of things such as fishing rod, camera, phone, and other touch screen devices. And the best part is that you can hold different items without compromising on dexterity.
The gloves are made up of neoprene fabric that allows them to breathe and keep your hands dry during rain. However, they are good for cold days but if you are looking for something that provides warmth while you fly fish in harsh winters, then these may not be the right choice. You can secure the glove to your wrists with the help of Velcro straps that fit perfectly on any wrist size.
The size chart provided with the gloves makes it easier to choose the right size. But if you find that a particular size would just manage to fit then go for a larger size. The two-cut finger design ensures that you have dexterity as you manoeuvre the hand for fishing, hunting, photography, cycling, hiking or any other outdoor activity. Also, the Palmyth Neoprene fishing gloves are priced quite reasonably and are the best value for money. These are also the best gloves to use for summers or mild winters. Don't fancy these gloves? We have compared different fly fishing gloves in a separate article here.
Made with waterproof neoprene fabric
A pre-curved shape for dexterity
Frequently Asked Questions (FAQ)