The height is perfect for the standard length of rods
Takes up very little space
The slots in the base for the fishing rod handles are waterproof
As it is lightweight, transporting it would not take too much effort
There are leveling supports on the bottom of the base plates to avoid direct contact with the ground
Very thin rods may shift in their slots since the clips cannot be tightened enough to secure them in place
The soft rubber clips in the top plate are susceptible to high temperatures
Narrow space between each rod when full
It keeps your fishing rods neatly arranged and away from the ground.
Plastic is a non-porous material, which means that getting it wet will not be an issue.
You can get the fishing and boating license resource from the Recreational Boating & Fishing Foundation, which comes with many benefits, for free
The spaces between the individual bases are not adjustable
The foam used has poor elasticity, which means that it can break when too much stress is applied
You can use it to store your fishing rods indoors, even if they are longer than your ceiling height
It can be installed on nearly any flat surface, such as the wall or the ceiling, just as long as it fits
It is lightweight and compact
As it is made out of laminated wood, it will easily deteriorate when it gets damp. Therefore, using it outdoors or keeping it in a moist area should be avoided
Its quality is topnotch, so you won't have to worry about it getting broken sooner than most rod racks
Upon purchasing it, you get a free 25-year warranty
It requires a lot of free space on its own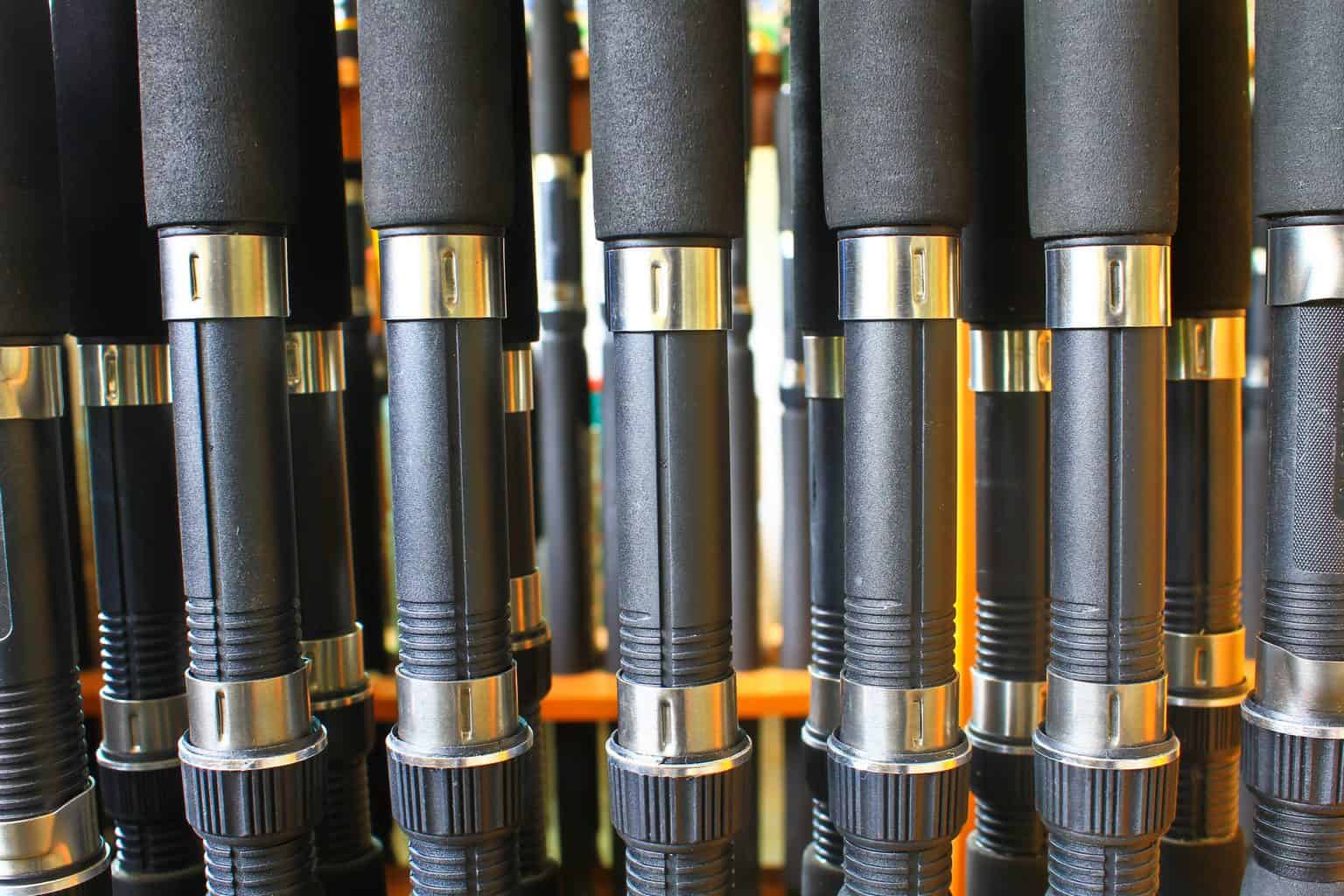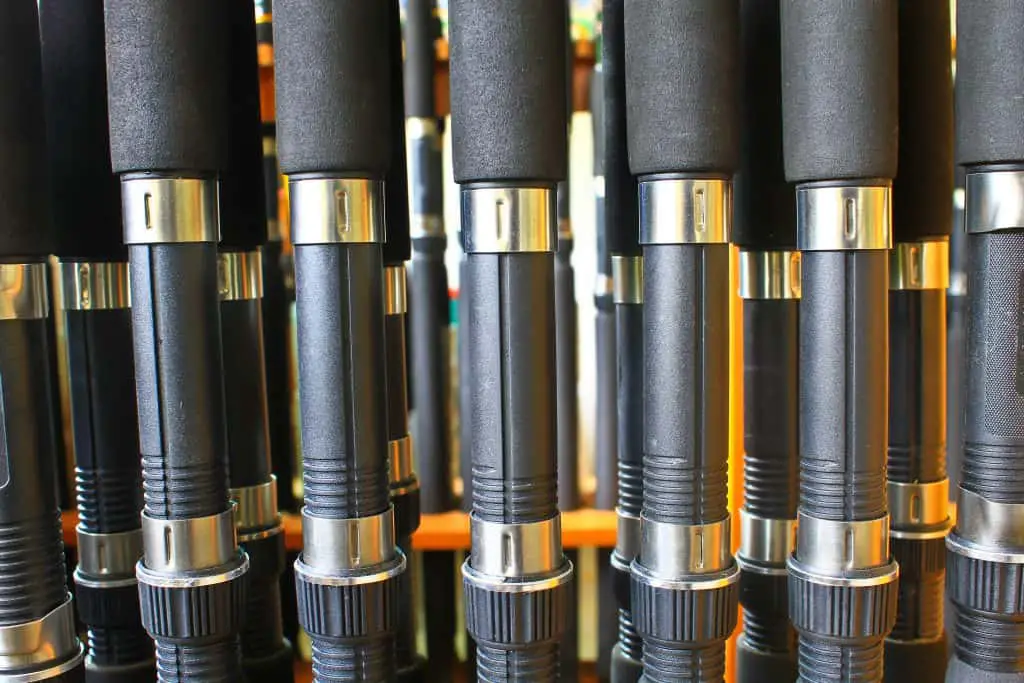 Many people think that the type of fishing rod rack is not of great importance. If you thought that your tools would be in their best condition as long as you have an area where you can safely place them, then it may be time to change your ways. If you buy a low-quality rack, it won't last long. But it is safe to say that there is no perfect pole organizer for everyone, so choose the best fishing rod rack for your situation and needs.
If you want a rod rack  for beginners, then the all-rounder might be the right choice as it requires no tools to set up; among many other features.
For a cheap option but one that can still hold a considerable number of rods for the average angler, then the "best value" is the choice to go for.
On the other hand, whether you have a lot of rods or not, if close quarter impacts are a common problem for your rods, then you may want to go for the Rush Creek Creations that gives each rod enough personal space.
But I would have to say, as an experienced and long-time angler, the StoreYourBoard rod rack is my go-to piece with a rack space of 24 slots.
With many fishing rod racks out there, keep in mind what you're looking for to find the right one, whether you want to store your fly rods, spinning rods or ice fishing rods. And as always, if you have any remarks or inquiries regarding the subject, don't hesitate to leave a comment below!