Fly fishing is an amazing sport that requires expertise in many areas. As an angler you need an artificial fly to lure and catch a fish. Many anglers prefer to buy readymade flies; however, these days a large group of people prefer to make their own flies through fly tying. A variety of fly-tying vise are available in the market for different purposes. Let's take a look at the best fly-fishing vise available online in 2020:
Quick Overview - Best Fly Tying Vise 2020
Did you know that fly tying has been popular for more than a century and was done by the hand? With the advancement in technology we now have different types of vise available in the market but you should know how to choose the best one according to your needs. Here are some of the features that you should consider before investing in a fly-tying vise.
The Best Fly Tying Vise – Our Top Picks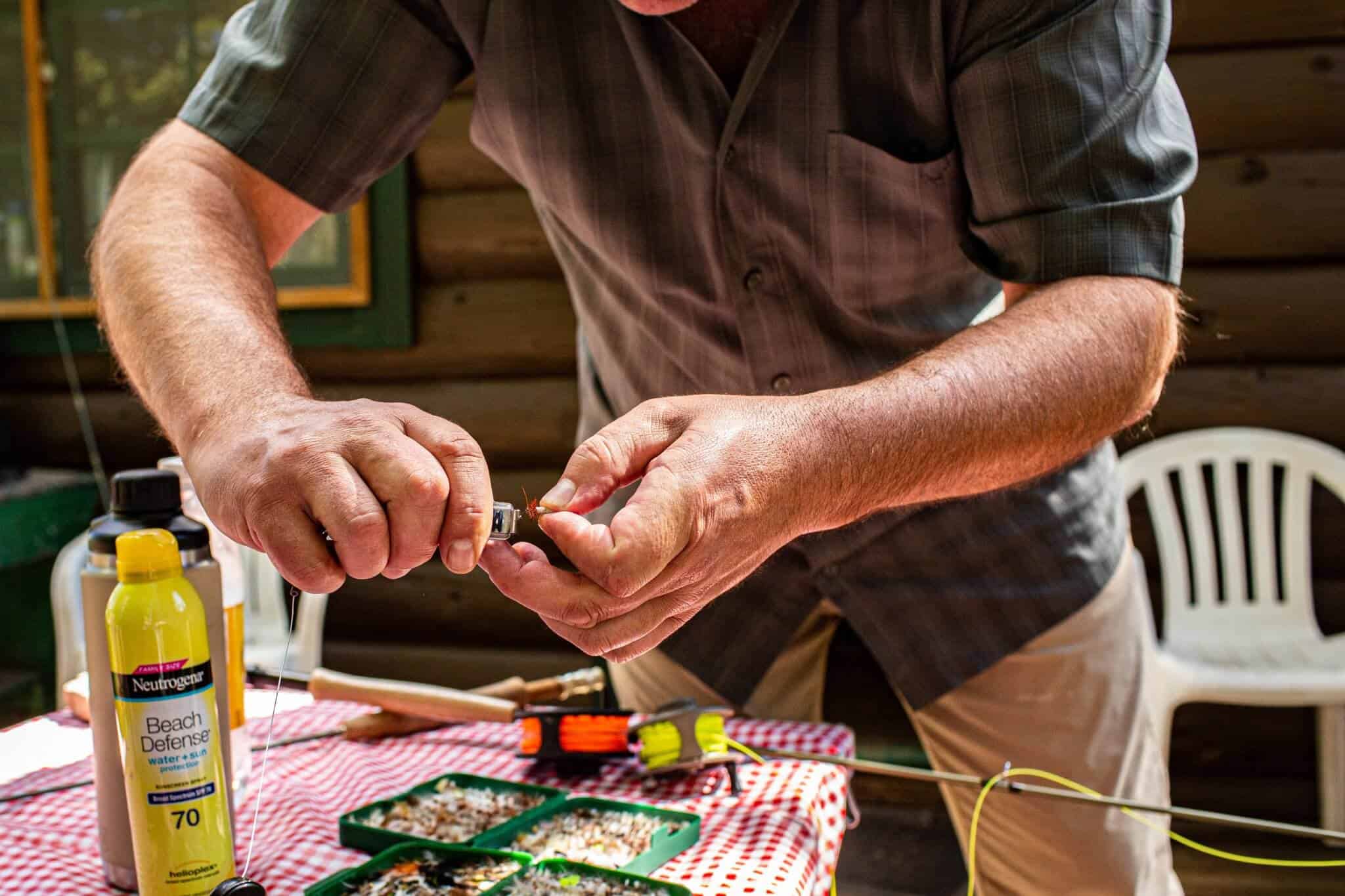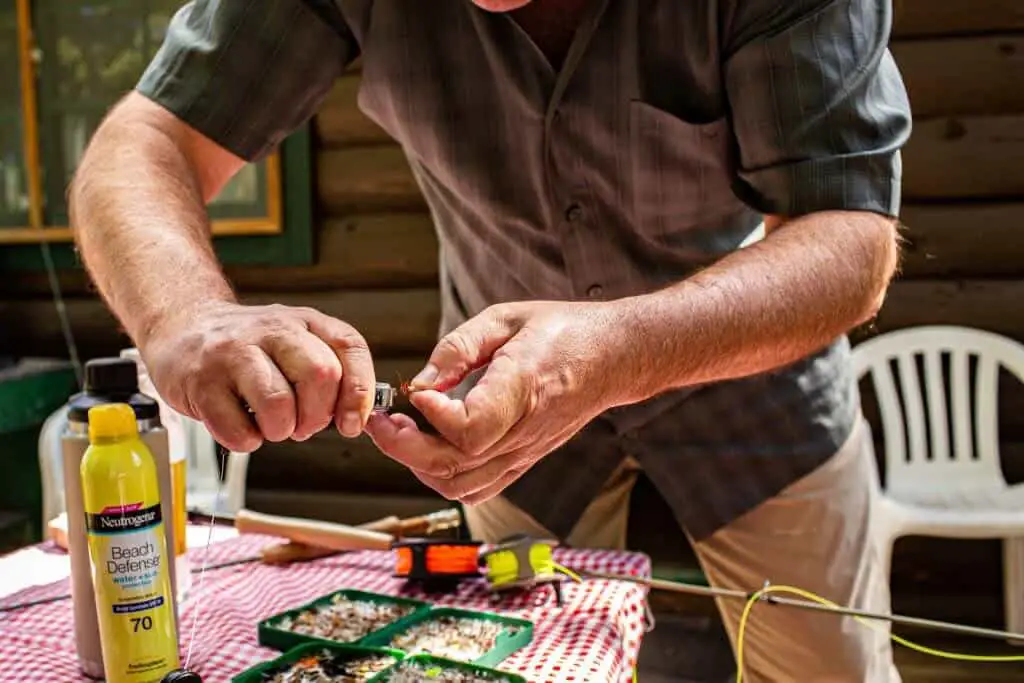 The Best All Around Fly Tying Vise
Made up of high-quality aircraft aluminum, stainless steel, and brass
Convenient to adjust
Available in two sizes
Instead of using a metal screw to tighten the rotary arm they have a plastic screw which is not that great
If you are looking for a vise with optimal tying efficiency then PEAK Rotary Vise is a good choice. This vise is easy to adjust and the set-up materials include aircraft aluminum, stainless steel, and brass. These materials are chosen because of they are durable and will last for a lifetime. The tool steel jaws are hardened and tempered and hold hooks of different sizes.
This vise ensures that you don't have to put a lot of effort in adjusting it as it comes with a rotation resistance adjustment screw. The screw provides easy adjustment and is convenient to use for both right-handed and left-handed tyers. The bobbin cradle can also be easily adjusted for height and length. Moreover, you can remove the vise for travel just by loosening a single set of screws. The brass tip on the set screw ensures that the vise shaft is not marred. Though the Rotary Fly-Tying Vise is slightly expensive as compared to many other products out there, but you don't have to keep investing in other fly-tying vise and it's also good from an environmental point of view. Also, it is the best overall fly-tying vise both in terms of quality and durability.
360 degrees horizontal rotation axis
The steel jaws hold a versatile range of hook from size 2 to 24
The Best Value Fly Tying Vise
Can be easily carried anywhere
It's not just a vise but a fly-tying tool kit
Outstanding Price / Value
The quality of the threader is not the best
Colorado Anglers Z797 Wooden Fly-Tying Standard Tool Kit, as the name suggests, is not only a vise but is the perfect fishing kit for all your fishing adventures. It has a vise, a built-in base, and eight tools made of good quality material. The tools include a bobbin, a bodkin, a threader, a dubbing twister, pliers, and a whip finisher. All these tools come in a wooden case that is comfortable to carry.
The kit is lightweight and compact and comprises all the tools you need for fly tying. So, if you are planning to go for an outdoor adventure you can carry the kit with you. The built-in base ensures the vise remains sturdy, so you can use it anywhere without needing something to clip the vise to. Finally, its outstanding price / value makes it THE choice, if you are looking for a cheap fly tying vise!
Product Dimensions: 9.5 x 6 x 2 inches
Shipping Weight: 1.6 pounds
The Best Fly Tying Vise for Beginners
Lifetime Guarantee
Partly made from fine quality material
Good for amateur anglers
Some components are made from plastic and are not that great
If you are new to fly tying and are searching for a true rotating vise then The Griffin Odyssey Fly Tying Vise is the right choice for you. The Spider Fly tying vise comes with an advanced technology that makes it good for both entry level as well as advanced fly tiers. Moreover, it provides a good performance and is very durable.
Unlike low quality products manufactured overseas, Griffin Odyssey Spider Fly Tying Vise is manufactured in the USA and has a good jaw capacity. It has a true 360-degree rotating vise that is accompanied with a bobbin cradle and a c-clamp. And the best part is that it comes with a lifetime guarantee. So, if you are looking for something durable then Griffin Odyssey Spider Fly Tying Vise provides a good value for money. Also, if you are looking for the best gift for your friend who loves fly-fishing then this vise would be the perfect option.
Product Dimensions: 13 x 1 x 1 inches; 15.2 ounces
Shipping Weight: 1 pounds
Jaw capacity is 28 to 4/0
Frequently Asked Questions (FAQ)
As a beginner, it may seem a bit difficult to get the hang of a vise. But once you start using it frequently you understand how the different components work and this makes the job easy.
Along with a vise you need a bobbin, scissors, bodkins, threaders, plier, and a whip finisher.
The first step is to adjust the vise to a convenient height so that you can work on it while sitting. This can be done with the help of an adjustment screw. The next step is to adjust the jaws in a position that is a little higher as compared to the desktop clamp. Now open the jaws with the help of a rotary shaft and put the hook in place by conveniently closing the jaws. For fly tying tutorials including videos, check out flydreamers.
An increasing number of anglers are preferring to use vises for tying the flies over the traditional method of tying with hand, which is more time consuming. As the market is flooded with different types of vises, we suggest you go through all this information in the guide to before investing in a vise that works the best for you.