Our love for water sports and life has driven us to binge on good fly fishing videos. However, there is a big stumbling block. It isn't the cable guys, but the unavailability of a comprehensive list of the best creators to watch, learn from, and get entertained. We have made the burden lighter by combing the internet and compiling this top 13 best fly fishing YouTube channels list for our readers.
We know the YouTube swamp is flooded with fly fishing curators of all kinds. Our basis of the research was on how engaging the content is regardless of the number of subscribers and watch time. The channels post regularly and have information like fly tying, gear and equipment selection, product reviews, rafting, drifting, tricks on different fly fishing aspects, and much more.
Note: The list isn't in any specific order.
Location: USA – Vermont
Created: 2007
Channel Views: 22M
Subscribers: 73k
Video Frequency: 4/month
About the Channel: Perhaps the most famous fly fishing brand, Orvis is a manufacture of technical gear, apparel, furnishings, and travel accessories. The channel has videos on anything and everything fly fishing. Whether you are looking for fly tying material, basics on how to start your fly fishing journey, tricks for chasing bass and trout, or reviews on Orvis gear and equipment, it is a one-stop channel. The company also announces its innovations, product upgrades, and new releases here. It has a mix of trailers, short videos, and long ones.
Location: Australia
Created: 2011
Channel Views: 33M
Subscribers: 205k
Video Frequency: 2-4/month
About the Channel: Andy gets very basic in his channel. He guides beginners on the fly fishing journey and gives handy tips for amateurs and intermediate anglers to better their fly fishing skills to the pro level. Going by his motto of catching, cooking, and eating that fish, you can tell that his culinary skills are on another level.
Location: Canada
Created: 2009
Channel Views: 900k
Subscribers: 5k
Video Frequency: 8-10/week
About the Channel: Sport Fishing on the Fly is an angling show (the longest-running) that airs in North America on the national television networks. Some of the aspects it covers are old and new angling locations that you can check out, new techniques for fishing with a fly, and fly tying as they at least tie one or two in almost every show.
Location: USA
Created: 2009
Channel Views: 23M
Subscribers: 90k
Video Frequency: 1/month
About the Channel: Catch Magazine highlights some of the best locations to fly fish worldwide. He also brings on board renowned anglers to share their bits on the sport. We love that they share incredible techniques which you can also check out in his magazine. He also has segments on women fly fishing which we find so interesting as the number of female anglers continues to grow.
Location: USA
Created: 2007
Channel Views: 7M
Subscribers: 23k
Video Frequency: 1/month
About the Channel: Don't despise the 3 or 4 minutes clips on this channel even though they exist in high numbers. The fly casting clips are educational and have instructions on 'how-to'. It has a few videos on fly fishing gear and fly tying. If you are out to adventure different methods of fly fishing, you should be binging on this channel.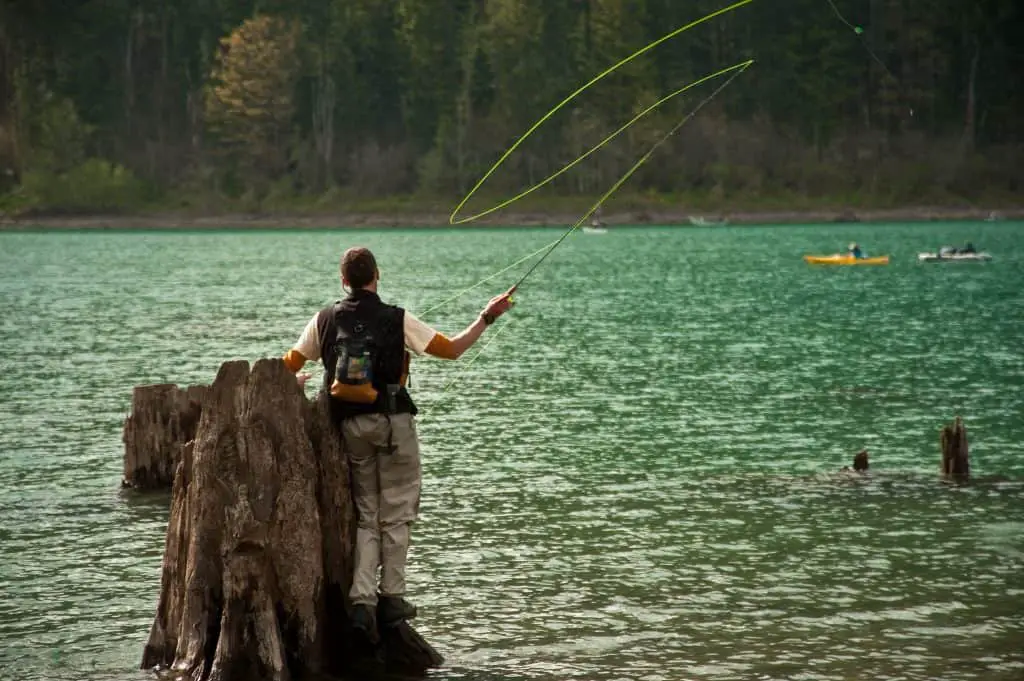 Location: Canada
Created: 2006
Channel Views: 18M
Subscribers: 62k
Video Frequency: 2-4/month
About the Channel: Rod with his fly rods adventures British Columbia, the Pacific Northwest, and anywhere that fish resides and documents his experiences on this channel. We love how well-sectioned his channel is with videos on salmon, steelhead, bass, and trout in their categories. He also shares his mouth-watering recipes with all. One of the pioneers and oldest, Fishing with Rod simply has to make any list on the best fly fishing YouTube channels.
Location: United Kingdom
Created: 2009
Channel Views: 33M
Subscribers: 95k
Video Frequency: 2-5/month
About the Channel: Davie has been fly fishing for over 30 years and has perfected the art of making yielding flies. He works on dry flies, nymphs, streamers, and wet flies from scratch. Alongside fly tying books in your library, you can camp on his channel for practical tutorials to complete your course if you are looking to learn the craft. You will love how skillful Davy is. He also doesn't rush through his sessions.
Location: USA – Missouri
Created: 2009
Channel Views: 3.5M
Subscribers: 21k
Video Frequency: 2-3/month
About the Channel: Brian Wise has been a guide on the Missouri White River's North Fork for 20 decades and is a master in streamer fishing. You will not find much about nymphing and dry fly fishing. Maybe a few mentions here and there. Mainly, he goes after brown trout, and from his clips, you can agree that he has mastered his art. It isn't strange that Brian focuses on one technique only-this happens among most established fly anglers. If streamers are what fill your fly box, this guy should be among your favorites to watch.
Location: USA
Created: 2012
Channel Views: 20M
Subscribers: 74k
Video Frequency: 1-3/month
About the Channel: Fly fishing is wide but this channel chooses to focus more on fly tying various flies. The channel gives insights on the best materials to use, the right sizes to craft, and how to use these flies. It also samples gear and equipment from different brands. You can learn tips on different casting methods and techniques. Listening to reviews from users and experts is excellent and a good way to identify why you should invest in a certain product.
Location: USA
Created: 2008
Channel Views: 8M
Subscribers: 16k
Video Frequency: 1-3/month
About the Channel: The renowned wader engineer has this channel to share news of innovations, new products, and upgrades. Besides, there are tips for scaling your skills from a novice to a pro fly fisher. We love the Fish it Well Diaries section that brings on board experts to show tricks and tips on angling. Each expert has his/her tricks that might not work for another. This segment has proven useful for anglers to identify what works for them and what doesn't. As an old company in the fly fishing business, the team shares a lot.
Location: USA
Created: 2006
Channel Views: 84M
Subscribers: 303K
Video Frequency: 5+/month
About the Channel: Patagonia has an aim of activism to protect and save the planet. Most of its content is on the products it manufactures. However, there are clips on the materials it uses, how it sources it, and its impact on the environment. Patagonia also highlights a few tips and tricks on fly fishing gear here and there. Anglers who love to watch fly fishing adventures in new locations, you can select the few on this channel.
Location: USA
Created: 2010
Channel Views: 4M
Subscribers: 21k
Video Frequency: 4-7/month
About the Channel: There is so much to learn from the fly line master. On the channel, you can get updates on the company's new products, information on fly fishing knots, and basics on how to fish. Rio films fly tying tricks and tips and highlights and explain its technologies. Handling fly lines can be a problem when starting your journey. A few hours on this channel will be useful in improving your fly line handling skills.
Location: USA
Created: 2016
Channel Views: 5M
Subscribers: 37k
Video Frequency: 4+/week
About the Channel: McFly Angler documents almost everything about fly fishing. You will spot numerous videos on fishing on rivers and small creeks for a trophy, medium-size, and small trout, e.g. in Redding. The creator advanced to chasing warm water species like sunfish, bass, catfish, and carp. He has a section on fly tying with step by step instructions. The videos range from simple to complicated flies for saltwater, freshwater, and warm water. Videos are mostly posted on Friday and at least each week, you will have something to spend time on.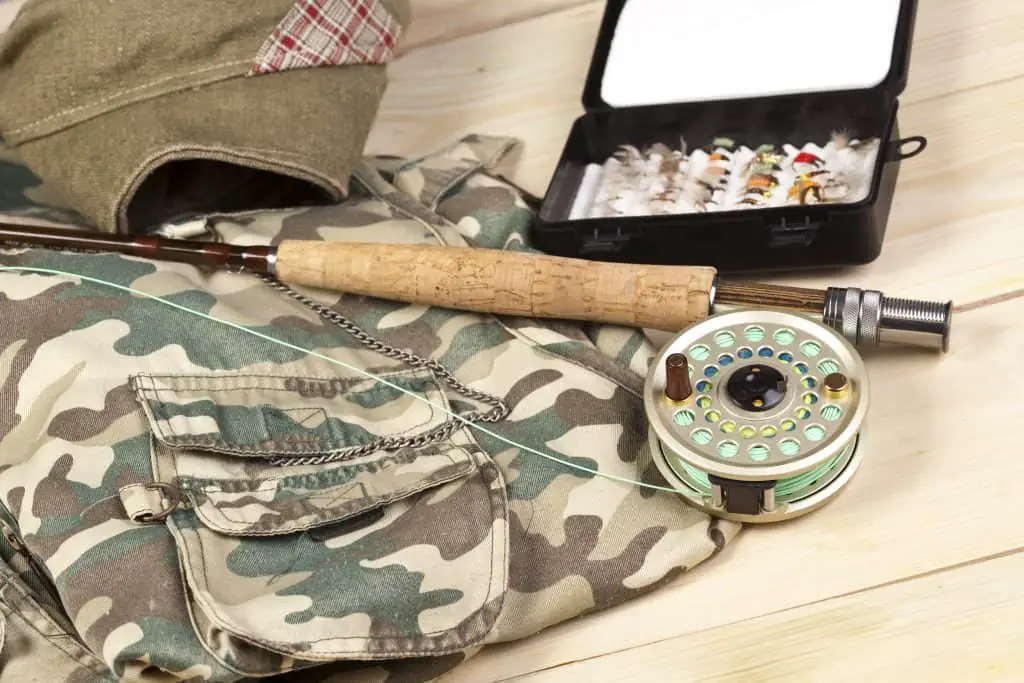 Top 13 Best Fly Fishing Youtube Channels List
We understand that there is power in numbers but that isn't always the case. Our list above has some of the most insightful fly fishing YouTube creators. These channels have grown over time and their impact on this highly valued sport is evident through their comment sections.
They will be useful to you if you are unsure whether fly or spin fishing is for you, looking to improve your fly fishing skills or start up a business (fly tying or guiding). Enjoy and learn with these best fly fishing YouTube channels or check out these popular feature length films!