Fishing on ice comes with the added risk of frostbite, or at least an uncomfortable experience. To be on the safe side, you should consider putting on a dedicated pair of gloves.
The best ice fishing gloves are designed to trap warmth while at the same time keeping off cold and also giving your hands the grip and comfort needed to fish well.
Quick Overview – Best Ice Fishing Gloves
Quick Comparison – Best Ice Fishing Gloves
Preview
Best All Around
Best Value
Best for Extreme Cold
Title
Stormr Typhoon Mens and Womens Durable Yet Comfortable Fishing Glove with High Stretch Premium Micro-fleece Lined 3MM Neoprene: Best Used for Ice Fishing, Winter Conditions, and Foul Weather
Glacier Glove Ice Bay Waterproof Fleece-Lined Neoprene Gloves
Carhartt Men's WP Waterproof Insulated Glove, Black, Small
Material
Micro-fleece Lined 3MM Neoprene
2MM Fleece Lined Neoprene
100% Polyester with polytex shell and polyurethane palm
Best All Around
Preview
Title
Stormr Typhoon Mens and Womens Durable Yet Comfortable Fishing Glove with High Stretch Premium Micro-fleece Lined 3MM Neoprene: Best Used for Ice Fishing, Winter Conditions, and Foul Weather
Material
Micro-fleece Lined 3MM Neoprene
Best Value
Preview
Title
Glacier Glove Ice Bay Waterproof Fleece-Lined Neoprene Gloves
Material
2MM Fleece Lined Neoprene
Best for Extreme Cold
Preview
Title
Carhartt Men's WP Waterproof Insulated Glove, Black, Small
Material
100% Polyester with polytex shell and polyurethane palm
Buying Guide
In order to lay your hands on the most suitable pair of gloves, you have to consider a couple of factors. We dedicate the following segment of our discussions to look into the most important ones:
Material & Features
A good pair of ice fishing gloves needs to be strong, agile, able to repel water and ideally breathable. Depending on how long you are looking to fish and the temperatures you are going to be subjected to, you might prioritize these differently.
Generally, there is a tradeoff between strength, warmth, breathability and cost. Some gloves feature innovative ideas like kevlar-reinforced fingertips. For details on the different fabrics, have a look at the product reviews.
Furthermore, check to see if the gloves you are about to get are waterproof or merely water-resistant. Water-resistance might be all you need, but be aware that these gloves still do get wet if you submerge them in water.
Comfort & Suitability for Ice Fishing
Needless to say, the best gloves for ice fishing also have to be comfortable and offer a good grip. When you are out on the lake for a long time, you don't want to deal with ill-suited gloves, trust me. And what good are the gloves if you have to take them off for every little task, for example drilling a hole or setting up tip-ups.
Comfort largely depends on the materials used and fit. However, what is a great fit for some, can be bad for others. When in doubt, try out multiple pairs and make use of the return policies.
Cost & Value
When all is said and done, whether or not you can and want to acquire a particular pair of gloves comes down to the costs. A good pair does not necessarily need to cost a lot. Finally, the products we selected convince with great durability. Better to buy gloves for $100 that last you 10 years, than for $20 that will not even last one season.
All of the gloves below have been on the market a while and there are few associated complaints.
The Best Ice Fishing Gloves – Our Top Picks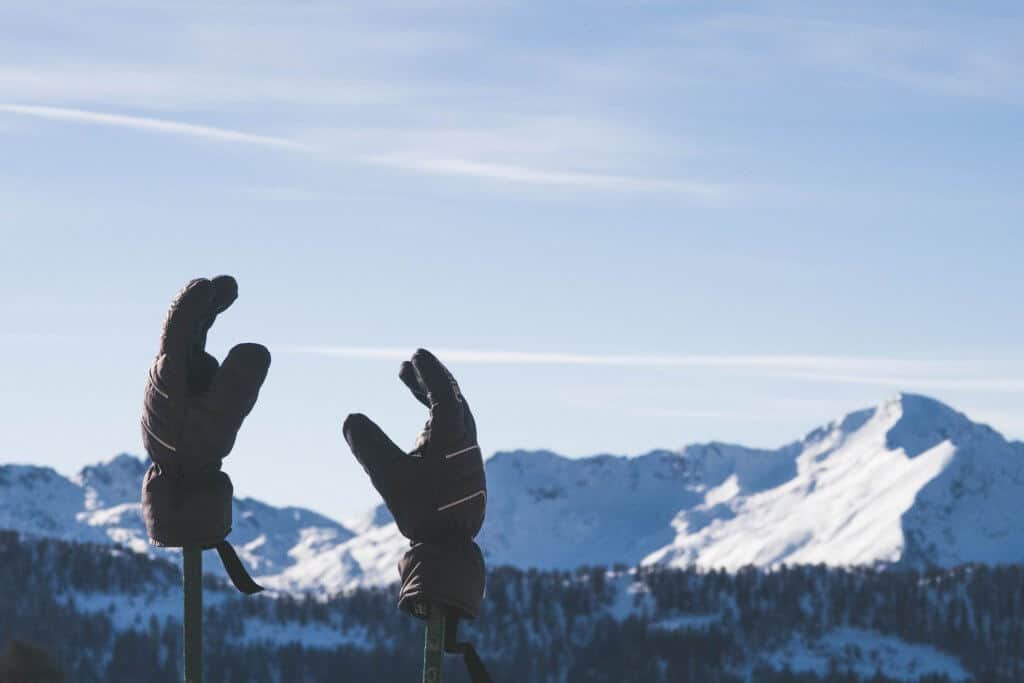 Best Gloves for Ice Fishing
Pros
Resists water well
Offers great support even on the longest fishing trips
High durability
Fits and snugs anatomically to your hands
Perfect grip for fishing
Cons
All factors considered, the Stormr Typhoon Neoprene Ice Fishing gloves are our choice for the best ice fishing gloves. It is evident, that these gloves were designed for one main purpose: ice fishing. They offer excellent breathability and thus minimize sweating and foul odor, and exceptional grip.
Ultra-durable
Overall, this gear is very durable indeed. That is evidenced by its ability to endure the toughest fishing conditions. This, in turn, is made possible by the use of very strong parts and components to make up the entire structure. Expect it to endure many of those conditions that others falter in.
Superior Grip
Complementing the durable nature is the superior grip it offers. The structure is comfortable to handle as it hardly ever inflicts bruises, frictions or other issues that are repugnant to the hands. All these add to the utmost comfort while out in the fishing ground.
Kevlar Reinforcements
Its fingertips are reinforced using heat-resistant Kevlar fabric. This plays the role of adding extra comfort and warmth to the tips. It also shields the fingers from ever breaking, fracturing or sustaining serious injuries in the course of use.
Amazon
Best Value Ice Fishing Gloves
Pros
Available in a popular all-purpose design
100% waterproof
Seamless palm design makes for smoothness
Blind stitched and glued for added strength
Sharkskin textured to allow for added grip
Cons
Demands care and maintenance
Does not stretch a lot
While the glacier glove ice bay fishing gloves are relatively cheap ice fishing gloves, they are nothing to laugh at. They offer great value, especially if you are looking to to go ice fishing for manageable periods of time in non-extreme conditions.
2MM Neoprene Construction
At its core is the waterproof 2MM neoprene construction. This gives it the strength it requires to expedite the fishing process in the cold. It is also unlikely to allow water to trickle through to your hands.
Fleece Lining
Inside the pair is a fleece lining. This exists primarily to add some warmth and comfort. The material is also highly breathable. It allows for the smooth inflow and exchange of air to maintain your hands in a state of absolute warmth and comfort.
Appropriately Textured
As part of its makeup, the pair is appropriately textured. The purpose of this texture is to improve gripping power. This trait comes in particularly handy when your hands are about to get sweaty, because the texture absorbs wetness.
Amazon
Best Gloves for Extreme Cold (Ice Fishing)
Pros
Durable polytex shell
Wicks away excess sweat for your added comfort
Waterproof prevents moisture
Reinforced polyurethane (PU) palm adds strength and vitality
Able to deal with severe cold
Cons
Heavier than your average pair of gloves
Prolonged use may lead to fatigue and slows movement
All ice fishing gloves are designed to help with fishing in the cold. However, some circumstances are too cold to use your ordinary pair of gloves. For these, you need the best gloves for extreme cold like this one. It is probably the heaviest and the warmest of the pairs in our review.
High Dexterity
Though thick and warm, this pair manages to maintain an extremely high dexterity. That is because the materials are exceedingly agile to allow for high responsiveness. As such, it is less likely to interfere.
Fleece and Knit
As part of its structural makeup, the fleece and knit technology are used extensively. Fleece provides warmth and softness while the knit binds the constituent parts and components firmly together. This combination thus provides the warmth and reliability that is needed for long-term fishing.
Nitrile Grip
Lastly comes the Nitrile Grip. Thanks to this vital trait, the pair improves the traction it enjoys when in contact with the fabrics that constitute the gloves. The mix of this gives rise to great comfort.
Amazon
The Best Ice Fishing Gloves for Preventing Frostbite
No products found.
No products found.
Pros
Repels all liquids from entering
Useful in other commercial ventures
Reinforced at the fingertips for added strength
Remains soft and flexible under all temperature conditions
Adequately protected from germs and other contaminants
Cons
Too thick to allow for smooth and easy finger movements
Can get too hot in relatively warmer temperatures
Are you going to places where you might be at risk of frostbite? Well, we have some good news for you. All you have to do is place your bet on the best ice fishing gloves against frostbite, and this pair definitely stands out. It contains everything necessary to guard against this menace.
Acrylic Terry Liner
Its interior bears acrylic Terry liner that insulates and warms the interior in equal measure. This way, it guards against the emergence of frostbite. With this vital trait, you also get to enjoy a sense of peace of mind that other alternatives can't.
Water-repellent
The fabrics that are used to make it up are repellent to water. They do not allow any liquid to penetrate through to your bare hands. At the same time, they provide the grip you need whether it is wet or dry.
Soft Coating
Throughout the exterior of the pair is a soft coating that retains the softness year-round. As a matter of fact, it can retain its softness when temperatures dip as low as -58°F. Thus, irrespective of the harsh external weather conditions, you can be sure to enjoy your time out fishing.
Amazon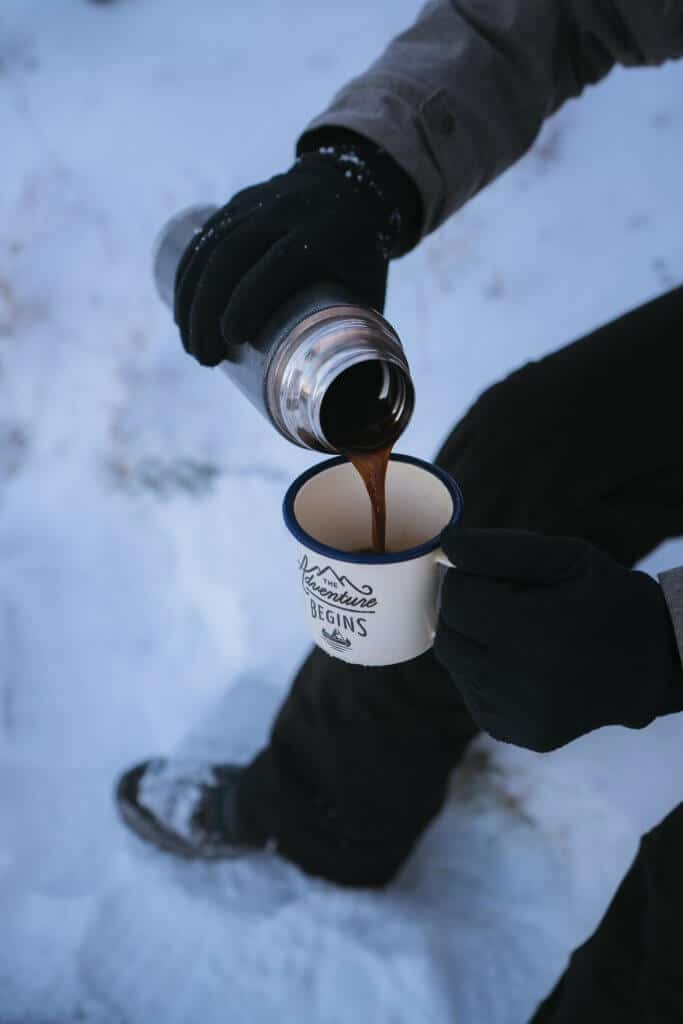 Frequently Asked Questions (FAQ)
Special ice fishing gloves protect against the risks of hypothermia, frostbite and more. At the same time, you can be sure to easily be able to handle your ice fishing rod or drill holes with an ice auger.
There are two basic kinds of gloves. These are the waterproof and the water-resistant respectively. The former resists all forms of infiltration of water whereas the latter is not meant to be submerged in the water.
Modern pairs of gloves are structured and reinforced to ward off such stings. All you have to do is select strong gloves.
Get some quality ice fishing socks and ice fishing boots for your feet, thermal underwear and a good jacket or bib for your body and a hat or face shield to keep your head warm! Finally, an ice fishing shelter will protect you nicely from the elements.
Happy Ice Fishing
There are more reasons to wear gloves than to protect from the cold, of course. Nevertheless, for the purpose of ice fishing, protecting your hands from the cold is the most vital.
No matter which pair of this list of best ice fishing gloves you end up choosing, you can be sure that your hands will stay warm and cozy. Just make sure to get waterproof ones, if you plan to submerge them. Happy fishing and stay safe!