Ice fishing is a great outdoor activity that can add to the thrill of the chilly winter days. If you are looking forward to an amazing ice fishing experience then you need to get a cozy shelter as it can get extremely cold out there! The best ice fishing shelter is one that provides insulation and keeps you warm in extreme weather conditions such as snow, rain, and wind. Moreover, you should be able to move the tent from once place to another without any hassle as you may not be able take your vehicle to a frozen lake.
Selecting the best ice fishing shelter may seem a bit overwhelming given the plethora of options available online. To make your job easy, we have reviewed the best portable ice shelters so that getting the right one for your needs becomes a breeze. So, let's get started with the best shelters in 2020.
Quick Overview - Best Ice Fishing Shelter 2020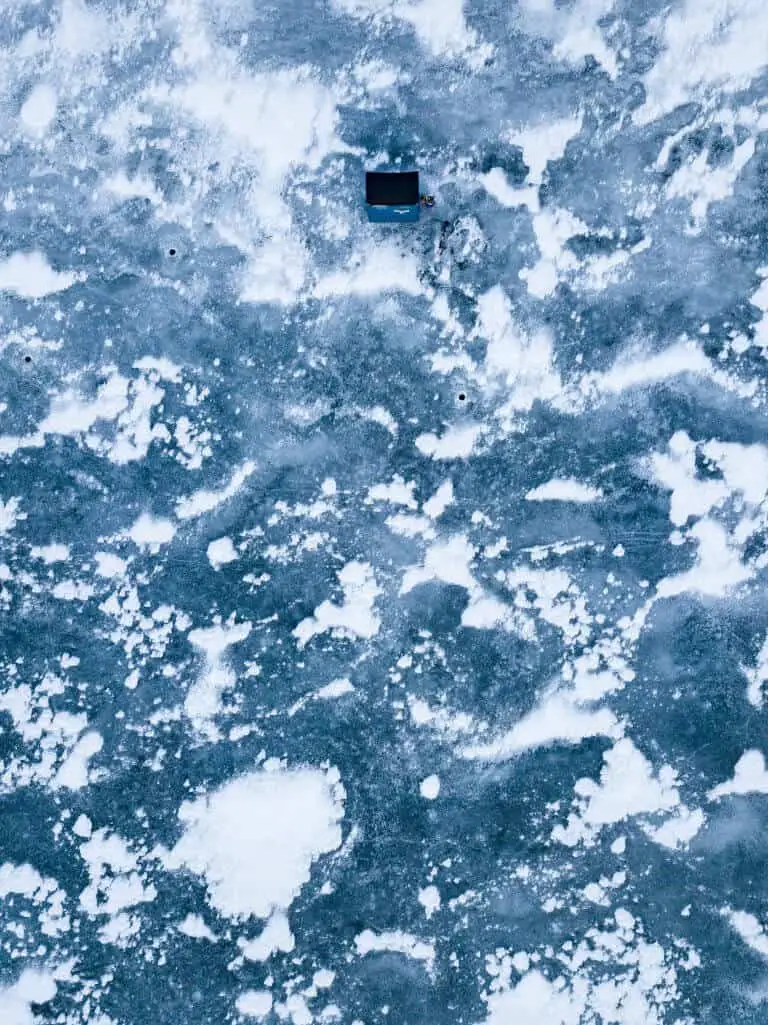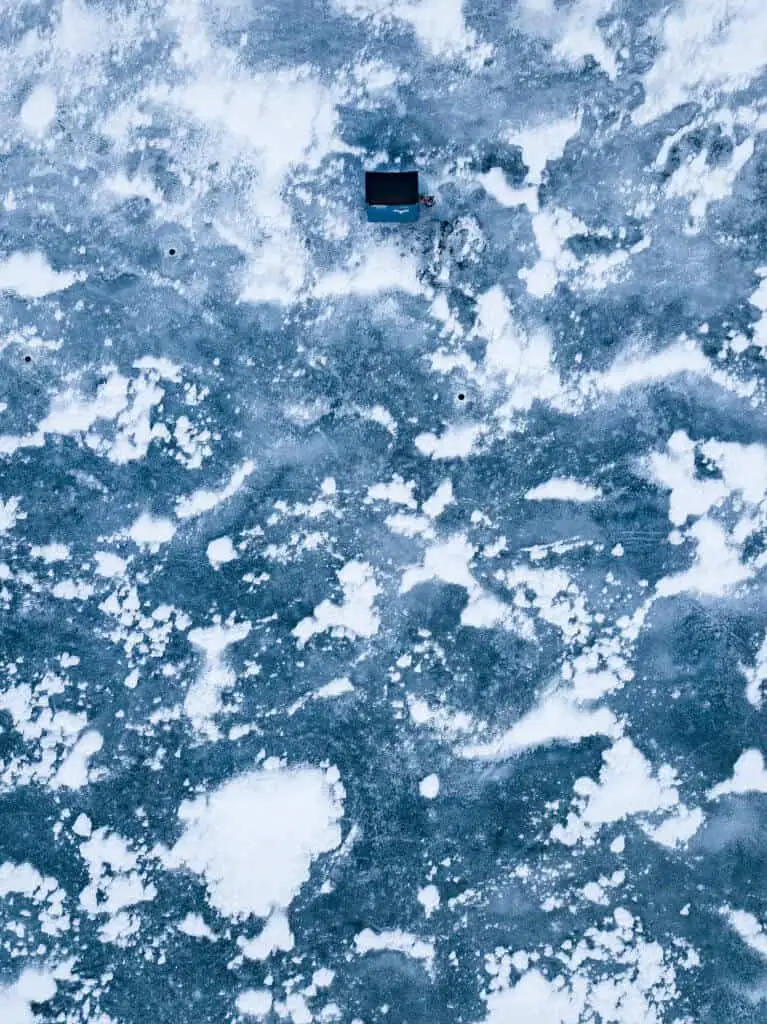 Getting the right ice fishing shelter can seem to be a tricky job as there are so many of them available online. However, you need to not worry as we have done the research for you and we have elaborated some key features that you should go through before investing in an ice fishing shelter.
The Best Ice Fishing Shelters – Our Top Picks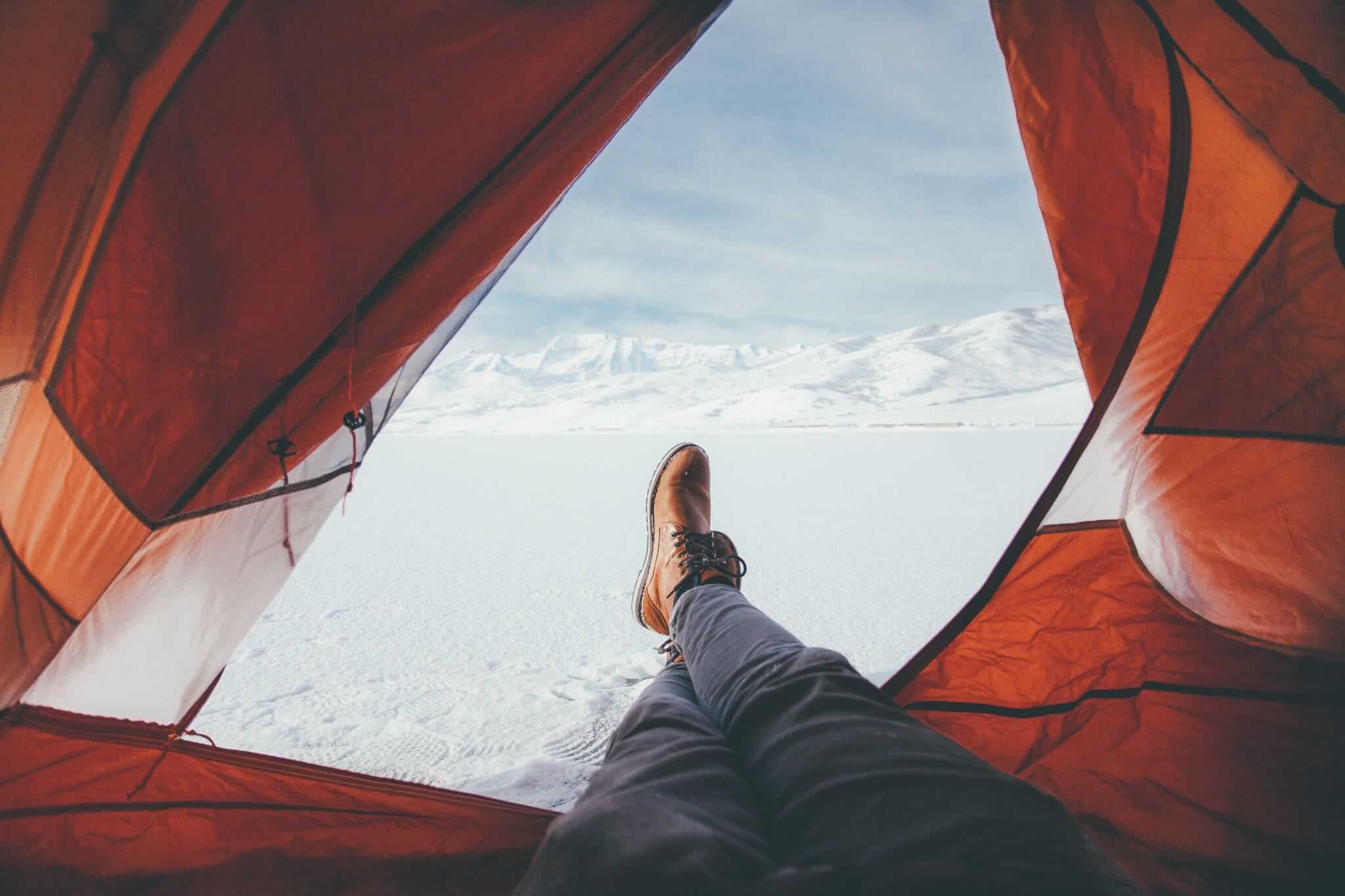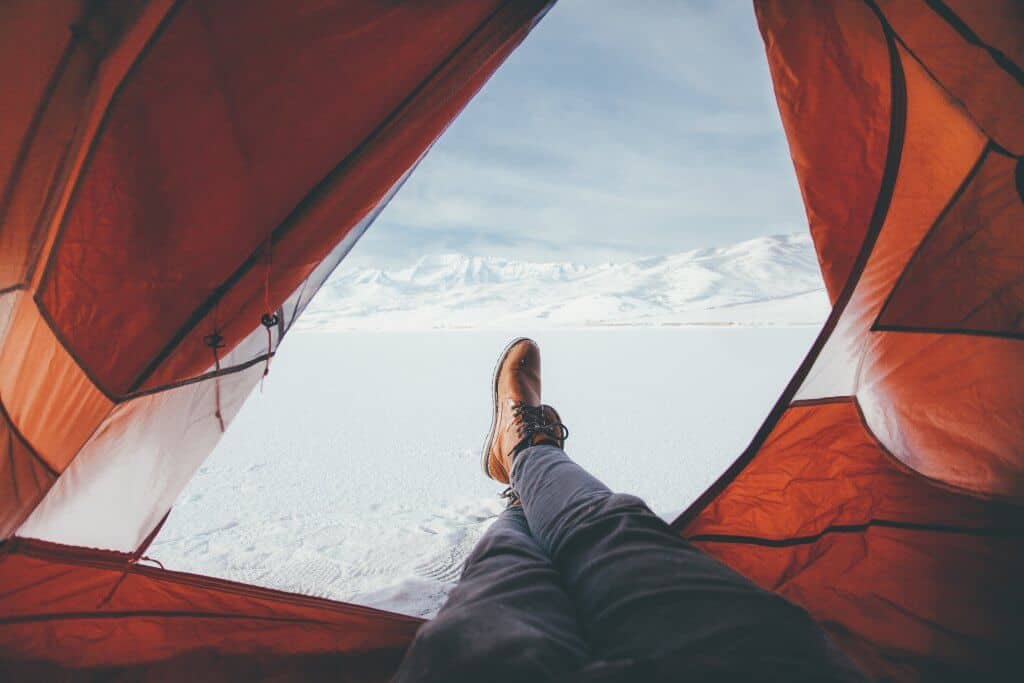 The Best All Around Ice Fishing Shelter
60 Second Set-Up
YKK Zippers
Removable Windows
All-Metal Hubs & Solid Poles
Fully-insulated
Heavy-duty material
Duffle bag for shelter and accessories
Rather Expensive
The manufacturers should include more than two tie downs to help keep the tent in place.
Did you know that the QuickFish ice shelters are already assembled and pop out when you open the package? All you need to do is to pull out each side and roof hub, and your shelter is ready! The manufacturers use premium YKK zippers for the doors to ensure that you stay safe. These great quality zippers won't break or snag when the temperatures drops below the freezing point. Moreover, there vinyl windows are quite flexible and help you get a clear view of what is happening outside. You can open the windows or remove them in case you need more for venting. These QuickFish pop-up portable ice shelters employ durable metal hubs and strong fiberglass poles so that you can use them for years.
Though this product is slightly expensive, it is sustainable for a couple of years and is a wise choice for any ice fishing enthusiast. Taking the tent down is also a breeze as the hub design ensures that you can easily do it in a minute. Moreover, this pop-up fits into a duffle bag or backpack so that you can easily carry it outdoors. Easily place your ice anchors through the grommets located directly in the skirt material ensure that you can put your ice anchors easily and this removes the hassle of finding and holding a separate grommet tab. This tent has a good capacity and is suitable for housing up to six individuals at a time.
Looking for a place to keep your fishing gear? The mesh storage pockets ensure that you have all your gear handy out of the bottom of the sled. The extra skirt material ensures that prevents drafts and keeps the elements out. So, if you are in search for a durable and heavy-duty ice fishing shelter then Eskimo Quickfish Portable Ice Fishing Shelter is the best choice.
Shipping Weight: 65 pounds
Mesh storage pockets
Extra-long skirt material
True 6-person capacity
The Best Value Ice Fishing Shelter
Super easy set up
Extra wide skirting to keep drafts out
Adjustable and replaceable windows
8 ice anchors (4 for each corner grommet and 4 for the guy lines off each hub)
Blacks out really well for sight fishing
Velcro windows for more ventilation
Some products delivered to customers are defective, however, the manufacturer replaces them timely when reported
Are you looking for a cheap ice fishing shelter that lasts for a couple of years so that you don't have to invest in another one for a long time? Go for THUNDERBAY Ice Cube 3 Man Portable Ice Shelter that is made up of heavy-duty material that will last season after season. Other great features include extra heavy-duty zippers, fiberglass poles, durable cast aluminum hubs, and rugged and durable 300 denier fabric. The tent has dark interior walls ensure that the light stays out so that you can easily see through the hole. Ath this price point, really a no-brainer, if you are looking for a relatively cheap ice fishing shelter.
Shipping Weight: 26.2 pounds
90″ x 90″ hub to hub
80″ ceiling height
six self-tapping ice anchors
Carry bag for shelter and accessories
The Best Big Ice Fishing Shelter
10 large removable windows for more viewing configurations
9 self-tapping ice anchors that are easier to grip and will not bend under pressure
Two doors featuring quality YKK zippers, on opposite sides of the shelter allow for easy access
IQ Insulated Fabric for 35% more warmth
Anchoring points may rip off after repeated usage ripped off from the corner
The Eskimo FF9416i FATFISH POP-UP INSULATED SHELTER is great if you have a big family or if you go out with a group of friends for ice fishing. It serves as your large luxury accommodation as you brave the chilly winter days to pursue your favorite outdoor activity. Setting up this shelter is a breeze ad so is taking it down. Though it is heavy to lift but the weight is justified because of its large size. Moreover, you can carry it easily as it comes in a duffle bag that you can carry on your back.
The best part about the Eskimo FF9416i FATFISH POP-UP INSULATED SHELTER is that it provides up to 60% more area for ice fishing when compared to many other shelters available in the market. This increases your chances of getting a good catch.
To get an easy access to the large fishing area this shelter is designed with two doors on opposite sides. The heavy-duty material is sewn over corner joints for reinforcement. The window panels are large and removable window panels for more viewing configurations. Adjust your shelter's ventilation with detachable hook & loop windows. The IQ Insulated Fabric provides 35 percent more warmth than your average fishing shelter.
This model also features a reflective trim along with self-tapping ice anchors that are easier to grip and will not bend under pressure. Mesh storage pockets ensure that all your essential fishing gear is handy.
Item Weight: 68.2 pounds
Shipping Weight: 70.7 pounds 
Set-up size of 94″ x 167″ x 80″
Has an elbow room of 99″ x 172″
11mm extra-large fiberglass poles
7-9 person capacity
The Best Waterproof Ice Fishing Tent
Lightweight yet sturdy
Flexible poles for easy assembly and disassembly
Detachable covered window
Perfectly accommodate 2-3 people
The pockets may wear out with constant use
The Tangkula Pop-up Ice Shelter is easier to carry as it does not weigh much. It has an Integrated solid glass rod with 300D oxford fabric. With only 22lbs weight this tent is sturdy and can withstand harsh weather conditions. If you are looking for a waterproof ice shelter then this is the best one in the market and you can also take it outside during heavy rains and snow. The oxford fabric provides 22°F frost resistance so you can enjoy your outdoor activities thoroughly. There are total four covered windows and all of them are detachable.
The Tangkula Pop-up Ice Shelter is easy to assemble with strong and flexible poles. Moreover, taking the tent down is a breeze with these poles. Tired of pop-ups that take hours to install? Go for The Tangkula Pop-up Ice Shelter as it ensures easy installation that perfectly saves your time and efficiency.
This pop-up is the most suitable for outdoor fishing because of its portable and lightweight characteristics. It contains steaks to hold the tent down and a traveler bag to easily transport the tent to long distances without getting tired.
The Tangkula Pop-up Ice Shelter can easily fit 2-3 people and has windows that allow light but keep the air out so it is a good gift for couples or families.
Item Weight: 22 lbs.
4 total covered windows
Waterproof and minus 22°F frost resistance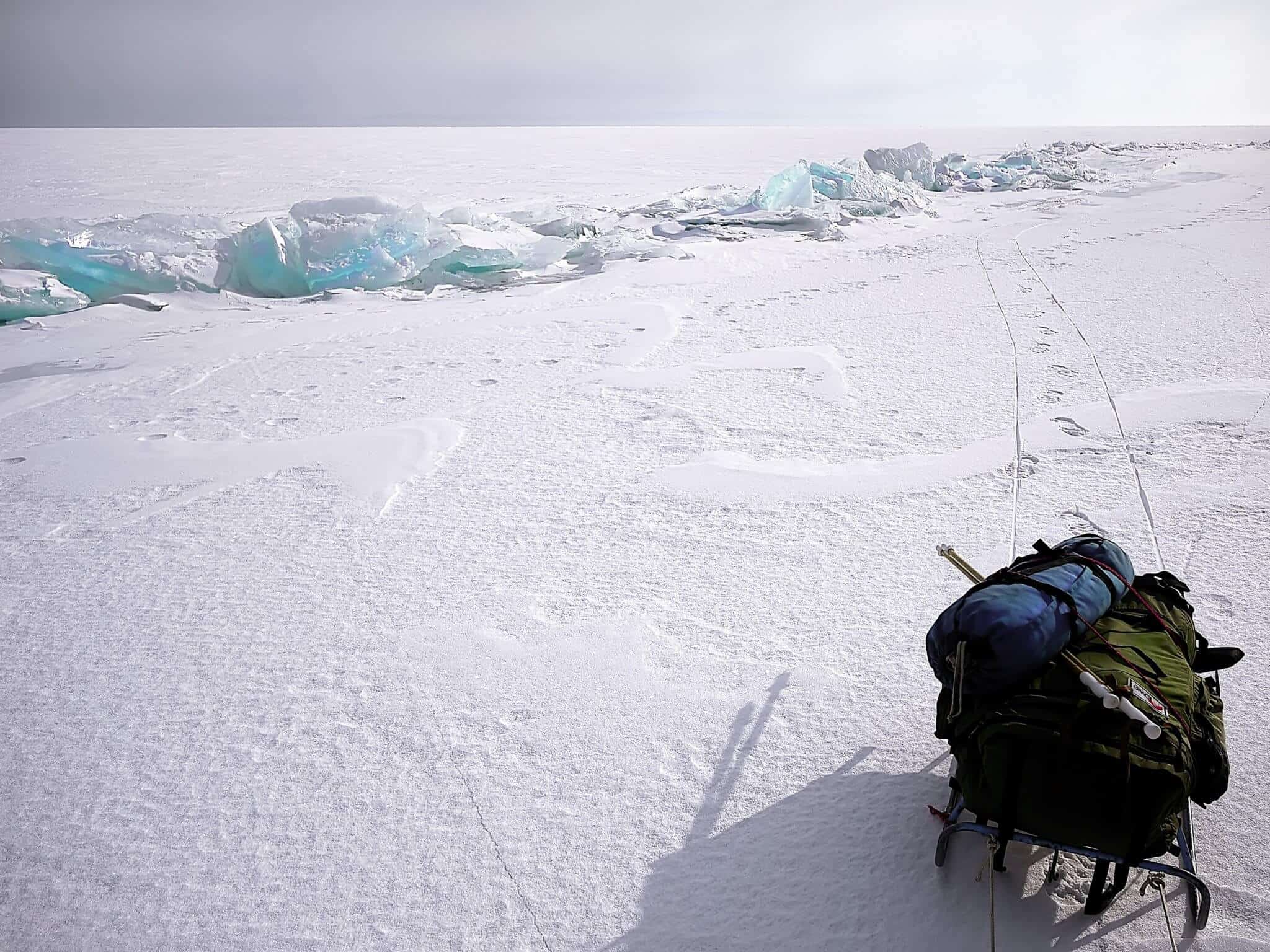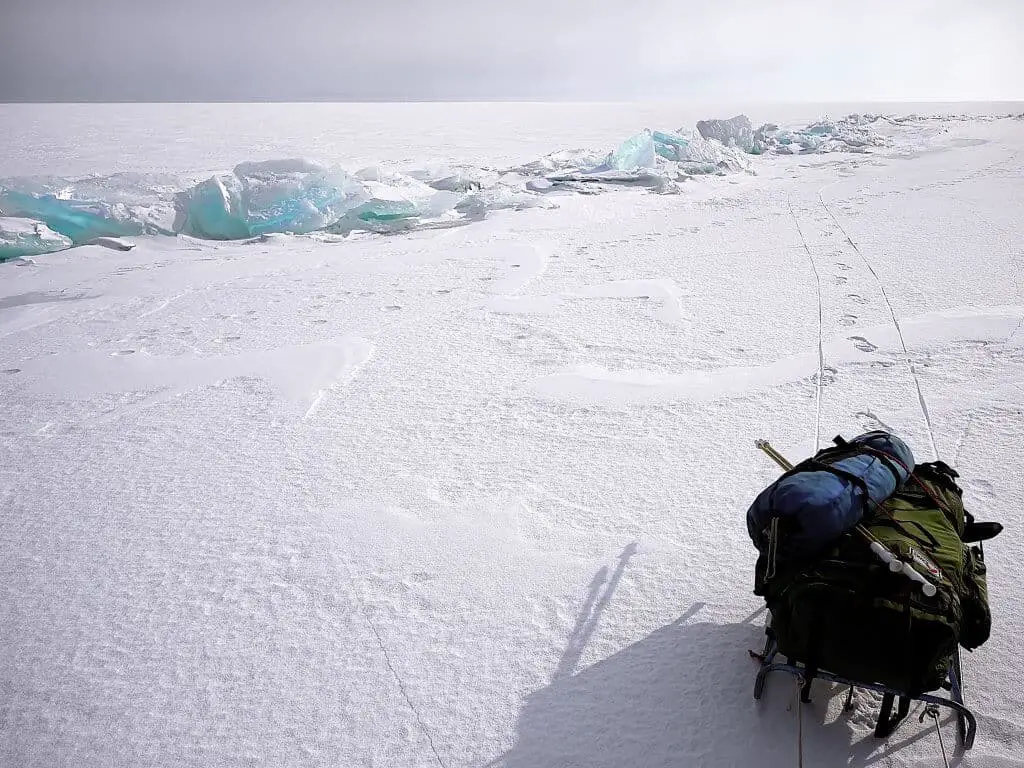 Unboxing the Eskimo Quickfish 5i Ice Fishing Shelter
Frequently Asked Questions (FAQ)
A plethora of ice fishing shelters are available both online and in brick and mortar stores. This makes it confusing to select the right one that matches our requirements. So, we have listed the best ice shelters in this guide so that you can compare different shelters and also understand the important features to look out for before investing in one. Choose the best one according to your needs and enhance your ice fishing experience!